Gardaí have arrested a man after the seizure of cocaine worth an estimated €2.4 million in Wexford.
The arrest was made on Saturday after an operation by personnel attached to the Revenue Customs Service at Rosslare Europort.
The 34kg of drugs were discovered when officers stopped and searched a Latvian-registered vehicle that had arrived on a ferry from Cherbourg in France.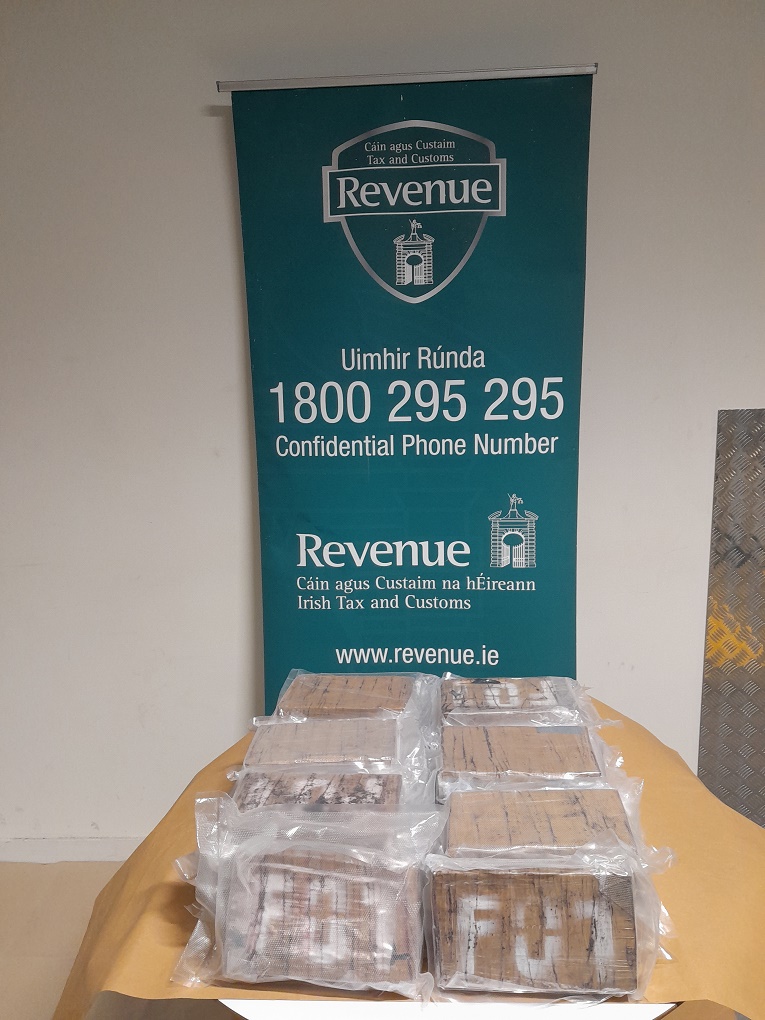 The drugs seized in Co Wexford (Revenue Customs Service/PA)
A man in his 30s, and sole occupant of the vehicle, was arrested by gardai at the scene.
The drugs were discovered in the overhead area of the cab with the assistance of Revenue's mobile X-ray scanner and detector dog Jasper.