Nothing puts the heart crossways in a mother or father like sudden, unexplained silence. If you're the parent of a baby or toddler, a silence at the wrong time puts you on red alert.
The wrong time, for one young mother, being 7am. She expected chirping and chatter out of her two-and-a-half-year-old from about 7am, because that was the established pattern. By 7.30am, chirping and chatter would normally have yielded to a high-volume demand for parental action, which would have roused even her two older brothers, who, being male and teenage, sleep like the dead.
But, this particular morning, no child chirping. No comments.
Silence from the other room. The mother went out on the landing to investigate and was surprised to see a bright sliver of light outlining the shape of the other bedroom door. She entered the room, to find her toddler had got out of bed, turned on the light, selected a book, and returned to bed with it.
"What are you doing?" the mother asked. A monumentally dumb question, she admits, but surprise will do that to you.
"I reading the three little pigs," her daughter responded, with a brief, dismissive smile. You could tell she had reached the little pig who built his house of straw and she was absorbed in the wolf, huffing and puffing and blowing said house down. Egging for the wolf to eat the little pig, she was.
This child should be the poster girl for World Book Day, this Thursday. World Book Day has, for more than twenty years, had the simple aim of getting children to enjoy books.
"This may sound like a very simple idea," say the organisers, "but, unfortunately, many children do not have access to books in their homes." That may be truer today than when the event started. Books are cheap. Tablet computers are not. But many parents are buying personal peace by providing tablets, rather than books, to their offspring, knowing that the little ones will play Candy Crush until their brains rot.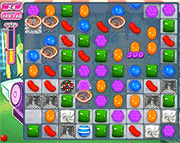 Tablets are linked to just about every childhood health hazard, from poorer eyesight to lousy social skills, plus increased obesity, but they are electronic babysitters and some parents kid themselves that their kids are extra smart because they can use them. No, no, a thousand times no. Every time you hand a toddler a smartphone or tablet, you are helping them hard-wire their brains away from reality.
The child who falls in love with books, on the other hand, has copped on to one of the healthiest pleasures known to humanity. Immersion in a book is the precursor to a great night's sleep, a vivid dream life, the setting in context of all of life's trials and tribulations, and the nearest thing to a functional distraction from extreme grief.
I can remember learning to read. I can remember the first book I read: Black Beauty by Anna Sewell. Horses and cruelty in Victorian England. Why, I hear you ask, would anyone subject a four-year-old, Irish suburban child to that stuff?
The answer is that, back then, most houses had a shelf with brightly covered books, each of which had a logo at the bottom of the spine, showing a top-hatted man holding the hand of a knickerbockered child, the two in silhouette. Dean Classics, it said, under the logo. I know this, because I still have most of mine. As well as Black Beauty, I have A Tale of Two Cities, Coral Island, Pride and Prejudice, Lorna Doone. I have no toys or clothes from childhood, but it was drummed into us that books were precious and you didn't mistreat them. Hence, the line-up of novels with faded and slightly frayed, wraparound covers.
Even as a child, I knew the books labeled 'classics' carried more clout with my parents than did Enid Blyton. (Interestingly, Dean and his son also published her work, presciently reaching both ends of the children's market.) Nobody in our house viewed Noddy as anything but a moany inadequate with a cool car and a long-suffering older friend, although my mother's main objection to Enid Blyton was inadequacy of vocabulary. We were, she said, unlikely to encounter and learn new words while following the adventures of the Famous Five.
My sister and I paid not a blind bit of attention to her. What we wanted from books was excitement. We wanted to be enthralled by whatever book we were reading, taken to another world, made to fall in tragic love with particular animals.
We learned, early on, that a good book provides everything real life does, but with fewer boring stretches.
They seemed to think reading was virtuous. We thought they'd lost the plot. Reading was better than anything else in the world, other than maybe Flash Bars. To this day, my sister and I are book bag ladies. When we meet, we swop green grocery bags weighed down with at least a dozen books in each. We are deeply respectful of non-readers, but we are secretly convinced that they cannot live happy lives.
On the other hand, non-readers don't experience the agony of rejection that the reader does when they lend a book to someone else with the promise that, "You are going to love this." If the other person doesn't love it, they seem not just to have found the book inadequate, but its lender, likewise. Every failure to share enthusiasm is a small betrayal.
A few years ago, I gave a book to a 25-year-old, who looked at it as if it had headlice.
"I don't read books," she said.
She thought of books as belonging in the dubious past, like mandatory stove-blacking. Most people have an unfulfilled reverence for reading that leads them to claim that they don't read as much as they should. As if they knew of a daily quota they were failing to reach.
This particular girl, on the other hand, had no reverence and no shame. She read what her business required her to read, but books, to her, were like archery or clog dancing. No offence to aficionados of either activity, but she couldn't quite see why.
I was heartstruck for her, bereft, as she was, of all the friends to be found in books and deprived of the refuge from misery and loneliness provided by a novel, a non-fiction book, or a volume of poetry.
Prevent book barrenness. This Thursday, introduce a toddler to Richard Scarry, a six-year-old to Roald Dahl or a ten-year-old to Harry Potter. Change their lives for the better. Forever.
Non-readers are bereft of the friends to be found in books, deprived of a refuge from loneliness