A few weeks ago I focused on the white grapes of Northern Italy so this week I'm looking to the South. I've written about Puglia, Sicily, and even Calabria frequently but much less about Basilicata and Campania, both small wine regions but not to be dismissed.
The best wine is from the volcanic soils in the region, Mount Vesuvius has its own Vesuvio DOC but the most interesting vineyards are a little further inland — fragrant Fiano and Falanghina, perfumed textured Greco di Tufo and densely flavoured Aglianico from Taurasi and Taburno. Across the region, many vines remain ungrafted, phylloxera being unable to survive in sandy volcanic soils.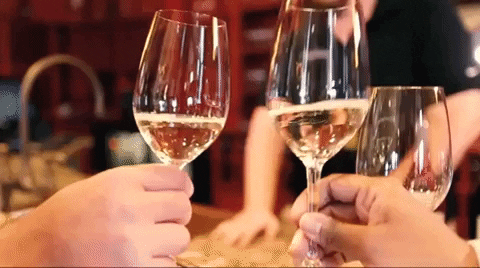 One of the best producers in Campania is Feudi di San Gregorio. Antonio Capaldo from the estate visited Dublin in August to introduce their wines which have new distribution with Cassidys. Founded in 1986 and with a modern winery built in 2004, the wines are a joy to drink. Rightly they focus on the historic grapes in the region, all of which are ancient in origin and featured in the daily diet of Roman soldiers.
Greco di Tufo is a finer clone of Greco Bianco which is found elsewhere in the South and is one of my favourite Italian white wines — perfumed and concentrated with a lively mineral stony streak. Capaldi considers Greco to be more masculine in character and Fiano to be more feminine thanks to its high sugar content and the fact it is rich in primary flavours and floral and fruity notes. Falanghina is also aromatic with more structure than Fiano but Greco is by far the best grape for showing the volcanic terroir
Feudi San Gregorio's Taurasi Aglianico (€30.99) is intensely smoky and rich with tobacco and black fruit flavours and also worth trying. An interesting wine to compare it with would be my other favourite Agliancio — Piano del Cerro Aglianico del Vulture (€31) from Basilicata which has more violet notes mixed in with the dark smoky fruits. Basilicata has just four DOC and most of the region's production concentrates on IGT or Vino da Tavola wines — Aglianico del Vulture is easily the best known DOCG but the region can also produces fragrant whites (see Pipoli below).
Selections below are all from Southern Italy with an emphasis on white varieties — Campania and Basilicata's best wines do hover around the €20 mark but still punch above their price range.
Best Value Under €15
Il Capolavoro Appassimento, Puglia,Italy — €10
Stockist: SuperValu
Made with partially dried grapes, common in Valpolicella, this technique is becoming more common in the south on a range of grapes to make the fruit-driven, textured wines that consumers love. This is ripe and juicy with touches of raisin and sultana mixed with bright cherries. Fruity and full on with darker fruits on the mid-palate, chewy and fruity and perfect for pizza.
Terre di Chieti Pecorino, Abruzzo,Italy — €11
Stockist: Marks & Spencer
Abruzzo is considered southern Italy (though south central is moreexact) and along with the Marches is the source of most pecorino inIreland.Pecorino almost died out but has been revived and always tastessouthern to me. This has ripe peach lemon and kiwi fruit aromas.
M&S Fiano Sannio, Campania,Italy — €13.80
Stockist: Marks & Spencer
Fiano loves the volcanic soils of the Apennines and its floral flavours are a real crowd pleaser, although to get the full whack of intensity you need to spend more. This is a solid example, textured and fruity with a lithe lemon fruitiness and a mineral fresh streak. The Feudi San Gregorio is over €20 and doubles down on the lusciousness.
Best Value Over €15
Vigneti del Vulture 'Pipoli' Greco Fiano,Basilicata, Italy — €16.95
Stockists: World Wide Wines, Vintry, Baggot St Wines, Station to Station, Mitchell & Son, Corkscrew.
A blend of 60% greco and 40% fiano from Basilicata, best described as the ankle of Italy — between the toe of Puglia and the heel of Campania. This is beautifully fragrant with tropical fruits and floral aromas, textured andalmost luscious on the palate, but balanced and complex.
Falanghina Feudi San Gregorio,Campania, Italy — €21.99
Stockists: Dollard & Co, Luceys Mallow, On The Grapevine, Martins, Independents.
Falanghina is thought to be of Greek origin (like aglianico) and thrives in the volcanic soils of Campania — it is thought to be the grape of Falernia, a favourite with poets like Catullus and Horace. Fragrant lemon and lime blossom aromas, textured with minerality and spice hints.
Greco di Tufo, Feudi San Gregorio,Campania, Italy — €21.99
Stockists: Dollard & Co, Luceys Mallow, On The Grapevine, Martins, Independents.
Perhaps the star of the Feudi di San Gregorio's range), Greco di Tufo is a better clone of greco bianco. A rich straw yellow colour, perfumed with creamy lime and bitter almond aromas, stoney and crisp with good acidity and lingering long on the palate with an almost salty mineral tang.