Eve Kelliher takes a look at how 19th-century photgraphy, art and interiors inspired 21st-century movie Little Women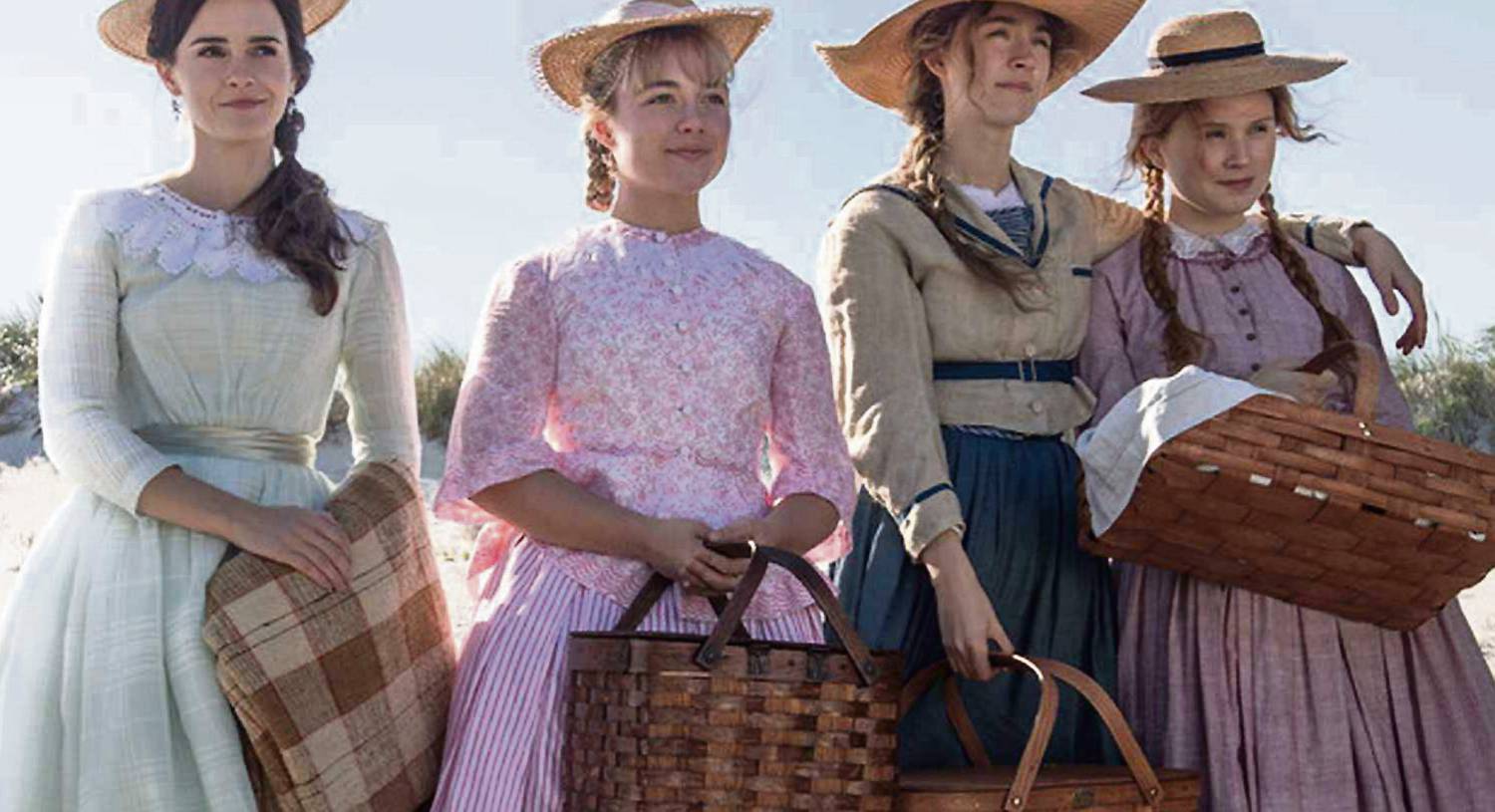 It took home an Academy Award for its visually stunning costumes this week and Little Women is also poised to bring its caped crusade on to the catwalks for the upcoming fashion season.
The visually stunning project garnered six Oscar nominations and it was Jacqueline Durran who was awarded the gong for best
costume design.
Overall, the film is a visual feast— it really is a moving picture, from the inside out: Think gloriously authentic-looking 19th-century New England interiors to rolling beach scenes and Paris parkscapes that bring Impressionist paintings to vivid life in all their Technicolor glory — not to talk of the golden-infused vignettes (reminiscent of the Pre-Raphaelite movement) that bring to life the March sisters' childhood.
Writer-director Greta Gerwig (Lady Bird) crafted a Little Women that draws on both the classic novel and the writings of Louisa May Alcott.
ART OF RESEARCH
Gerwig has spoken of the immersive research into art, photography and literature she and her team carried out. "It is common practice to research period drama by viewing historic paintings and drawings. Also, the time period in which the film is set falls within photographic record; however paintings would be used to reference colour," a spokesperson for the National Gallery of Ireland told the Irish Examiner.
In Gerwig's take, the tale of the March sisters — four young women each determined to live life on her own terms — is both timeless and timely. Few stories hold out so much potential for costumes, interiors and scenery to unite character, persona and period as Little Women.
That's why Gerwig brought aboard costume designer Durran, whose work has included both transporting costume dramas such as Pride and Prejudice and Anna Karenina, for which she won the Academy Award®, and the contemporary films of Mike Leigh. That combination was exactly what Gerwig was seeking.
"Jacqueline completely understood that what I wanted was something strongly designed and authentic and tactile but also just to feel like the everyday clothing and not costumes, because that's part of what makes it feel modern," Gerwig says. "I wanted every piece of it to be researched and able to be footnoted as based in fact, but also to feel part of the March family's world."
Durran had adored the book as a child but she had never seen any previous adaptations. "My starting point really was Greta's script and Greta's vision," says Durran.
"She had done so much research had completely absorbed the world of the Alcotts, this household of artists, free thinkers and radicals, so we had a very strong place from which to begin."
CAMERA READY
Soon Durran joined Gerwig perusing vast collections of Victorian photography, including the work of Julia Margaret Cameron, the 19th-century master photographer who brought her deep love for literature to her work, and focused the camera on children and families, allowing both to be seen in new ways. "The 1860s was the very beginning of photography so you had a lot of art photographers doing exciting work," notes Durran.
Incidentally, the National Gallery of Ireland has a photograph by Cameron in its collection. "Julia Margaret Cameron's photographic practice itself was certainly influenced by paintings, although there is no guarantee that Gerwig was inspired by our particular image," added the National Gallery of Ireland spokesperson.
IN THE FRAME
Naturally, Durran was also soaking in the painters of the era. "Of course, Impressionism, both European and American Impressionism which came a bit later, is a big influence on the film. But for me, Winslow Homer was a particular revelation," Durran says of the enduring American painter known for his expressive portraits.
"I felt his work was so appropriate to what we were trying to create. In fact, that unusual floppy hat that Jo wears on the beach is an ode to Winslow Homer's High Tide." Following his experience as an illustrator during the American Civil War, Homer turned his attention to lighter scenes of contemporary life, often focusing on fashionable young women. This painting of three bathers on a Massachusetts beach was his most daring subject to date.
In addition, the National Gallery of Ireland recommends a look at the work of Mary Cassatt. Like the character Amy in Little Women, Cassatt was an American artist who spent time in Paris. "There are visual parallels" with the film, according to the gallery spokesperson.
Durran divided the film into two contrasting arenas: one inside the March house in the bohemian atmosphere of freedom and creativity Marmee cultivates, and the other in the world-at-large with its bigger possibilities but more rigid rules and high costs. She also set out to constantly weave in bits of clothing passed from one sister to another, and one time period to another, to reflect a hand-me-down economy.
She delineated a very clear colour palette for each of the sisters: Jo displays flashes of fiery red, Meg is in romantic shades of lilac and green, Beth in tender pinks, and Amy in tones of light blue. Similarly, Meg and Amy are typically seen in "the crinoline cage" that defined women's clothing of the era, whereas Jo eschews corsets and Beth remains in the more easy-going dresses of childhood.
Durran had the chance to work with two legends of British costuming in creating the film's sprawling wardrobe: filmmaker Christine Edzard (Little Dorrit), who gave Durran access to the veritable time machine in her Sands Films Costumes wardrobe warehouse; and Jon Bright, an Academy Award® winner for Room With A View.
BUILDING A WORLD
From the start, Gerwig always knew she wanted to bring audiences directly into the lived-in, chaotic world of the sisters. Equally, as Jo and Amy venture into New York and Paris, viewers are taken on a whistlestop tour of an era rife with radical thinkers, modern art movements, the wages of war and changing fashions and social ideas.
The March home was the linchp n of the design. "The idea for the March house is that it's rundown on the outside but when you go inside, it's like opening a velvet jewel box," says production designer Jess Gonchor. "Inside it is colourful and warm and the ambience just makes you feel really good. We wanted everybody leaving the theatre to want to live in that house."
Alcott never named the town where the family lives, but all signs point to her having loosely utilised her own hometown of Concord, Massachusetts, home to Revolutionary War sites and to Thoreau's Walden Pond.
It took 12 weeks for Gonchor's team to build the March house by hand. They used nearby Orchard House — Louisa May Alcott's preserved home, which is now a popular museum — as a reference. The interiors of the March home — the warm, inviting downstairs, the bedrooms and the attic that becomes such fertile ground for the girls' imaginations — came to life in a warehouse in Franklin, Massachusetts. The more cavernous interiors of the grander Laurence house were found within a sprawling mansion in Lancaster, MA.
In visual terms it's a tour de force and calls to mind Alcott's words in the novel: "I want to do something splendid... something heroic or wonderful that won't be forgotten after I'm dead. I don't know what, but I'm on the watch for it and mean to astonish you all someday."