The high-roller gambler who opened fire on concertgoers on the Las Vegas Strip had lost tens of thousands of dollars while gambling weeks before the mass shooting, FBI documents have shown.
The files also show killer Stephen Paddock was upset at how the casinos had treated him.
The documents reveal the strongest indication of a motive for the deadliest mass shooting in modern American history.
They paint a detailed account of gunman Paddock's final days before the October 1 2017 mass shooting that killed 60 people and injured hundreds more.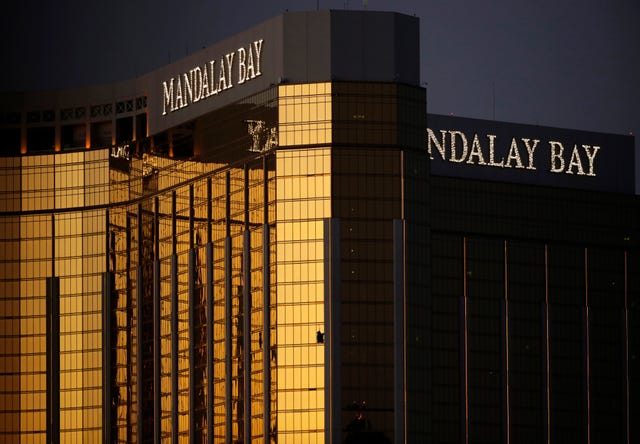 Stephen Paddock fired indiscriminately into a large crowd from his suite on the 32nd floor of the Mandalay Bay hotel (AP Photo/John Locher, File)
A gambler whose name is redacted from the hundreds of pages of documents told the FBI that Paddock "was very upset at the way casinos were treating him and other high-rollers".
Neither the FBI nor the Las Vegas Metropolitan Police Department, the lead investigating agency, presented an official motive for the shooting. Both agencies have said Paddock acted alone.
The 10-minute massacre unfolded on the final night of the three-day Route 91 Harvest music festival across the street from the Mandalay Bay resort.
Authorities have said Paddock, 64, unleashed a barrage of bullets into the festival crowd from his corner suite on the 32nd floor of Mandalay Bay.