Four former bankers with the Swiss affiliate of a key Russian bank have been found guilty of failing to properly check accounts opened in the name of a Russian cellist with long-time ties to President Vladimir Putin.
The defendants were handed suspended sentences in Zurich district court that, if violated, could lead collectively to hundreds of thousands of Swiss francs in fines.
The verdict followed a one-day trial on March 8 based on information about secret financial flows revealed in the Panama Papers leaks in 2016, which implicated Sergei Roldugin, a musician and childhood friend of Mr Putin.
It took years for prosecutors to unravel the web of money and bring the case to court.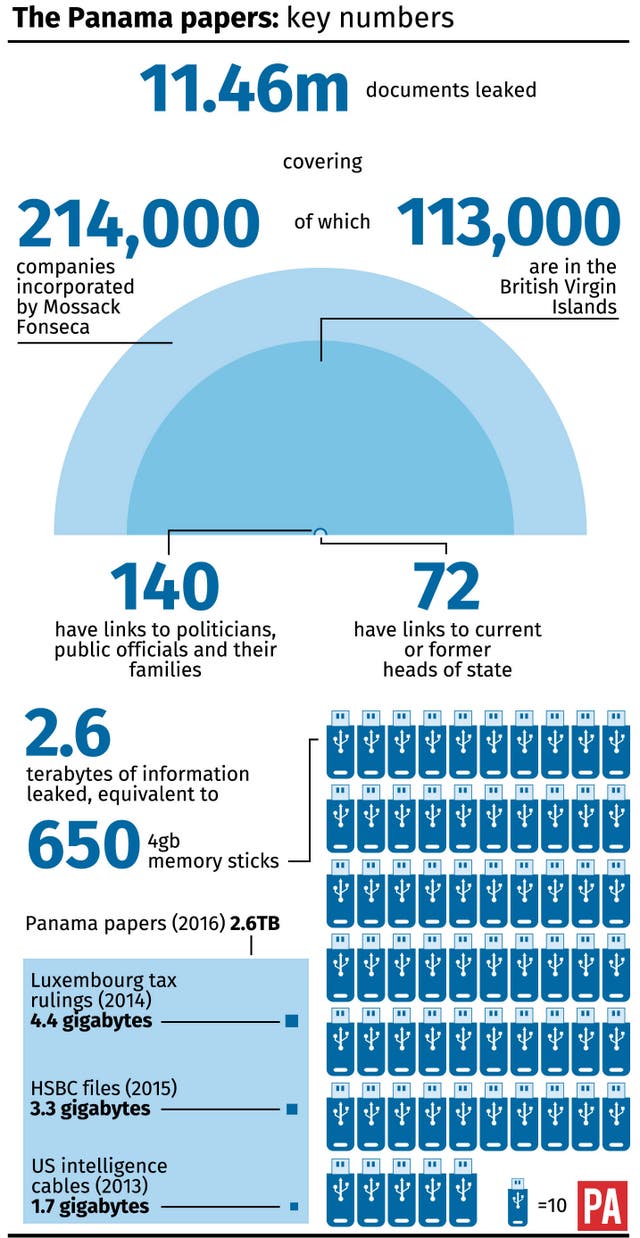 (PA Graphics)
The former Gazprombank employees — three Russian-born and one Swiss-born, who could not be named under Swiss law — were charged with failing to adequately check whether Mr Roldugin owned the assets in the accounts.
He was a bank customer from 2014 to 2016.
All four defendants denied the charges, which included allegations of violating Swiss anti-money-laundering law.
Gazprombank Switzerland is in the process of winding down its operations and was not facing charges.
In a statement, the Zurich regional prosecutors' office welcomed the verdicts as "an important signal that due diligence obligations under money-laundering law must be observed".