Russian and Ukrainian officials have given conflicting accounts of what appeared to be a brazen attack on Russian cruise missiles being transported by train in the Russian-occupied Crimean peninsula.
A Ukrainian military spokesperson indicated Kyiv was behind the explosion which reportedly destroyed Kalibr cruise missiles near the town of Dzhankoi in northern Crimea, while stopping short of directly claiming responsibility.
Natalia Humeniuk, the spokeswoman for Ukraine's southern operational command, described the strike as a signal to Moscow that it should leave the Black Sea peninsula it illegally took from Ukraine in 2014.
Speaking on Ukrainian TV, she pointed out Dzhankoi's importance as a railway junction and said: "Right now, the way ahead (for Russian forces in Crimea) is clear — they need to make their way out by rail already."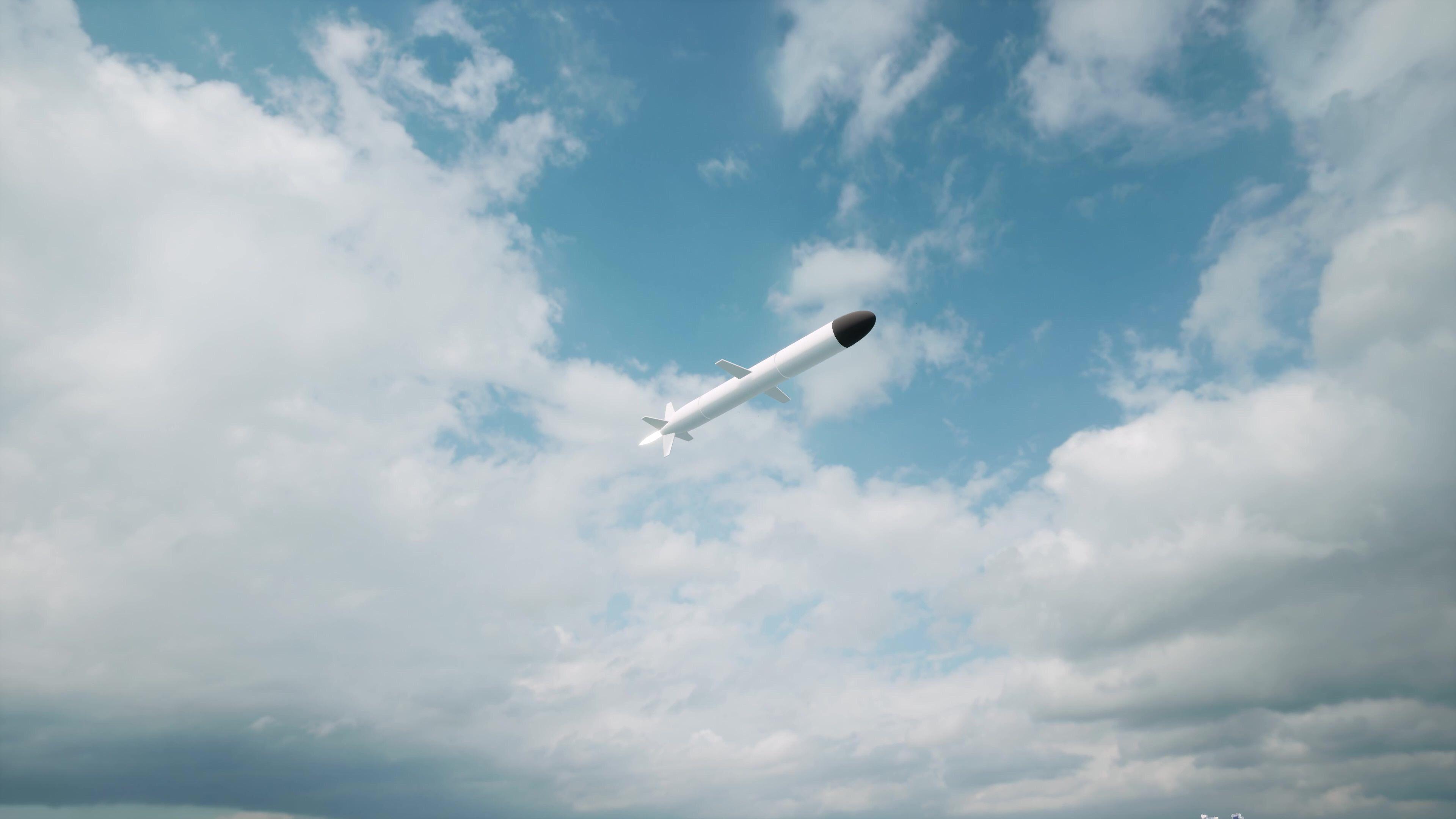 A Kalibr missile (Alamy/PA)
A vague statement by Ukraine's military intelligence agency on Monday said multiple missiles carried by rail and destined for submarine launch had been destroyed, without saying outright that Ukraine was responsible or what weapon had been used.
However, the agency implied Kyiv was behind the blast, saying it furthers "the process of Russia's demilitarisation, and prepares the Ukrainian peninsula of Crimea for de-occupation".
Moscow-installed authorities in Crimea on Tuesday offered a different version of events, saying Ukrainian drones attacked civilian facilities in Dzhankoi.
Sergei Aksenov, the Kremlin-appointed head of Crimea, said the attack left one civilian wounded but caused "no serious damage".
His adviser, Oleg Kryuchkov, rejected Kyiv's claims and said Ukrainian drones had targeted residential areas rather than the railway.
Igor Ivin, head of the local administration in Dzhankoi, said the attack damaged power lines, a private house, a store and a college building.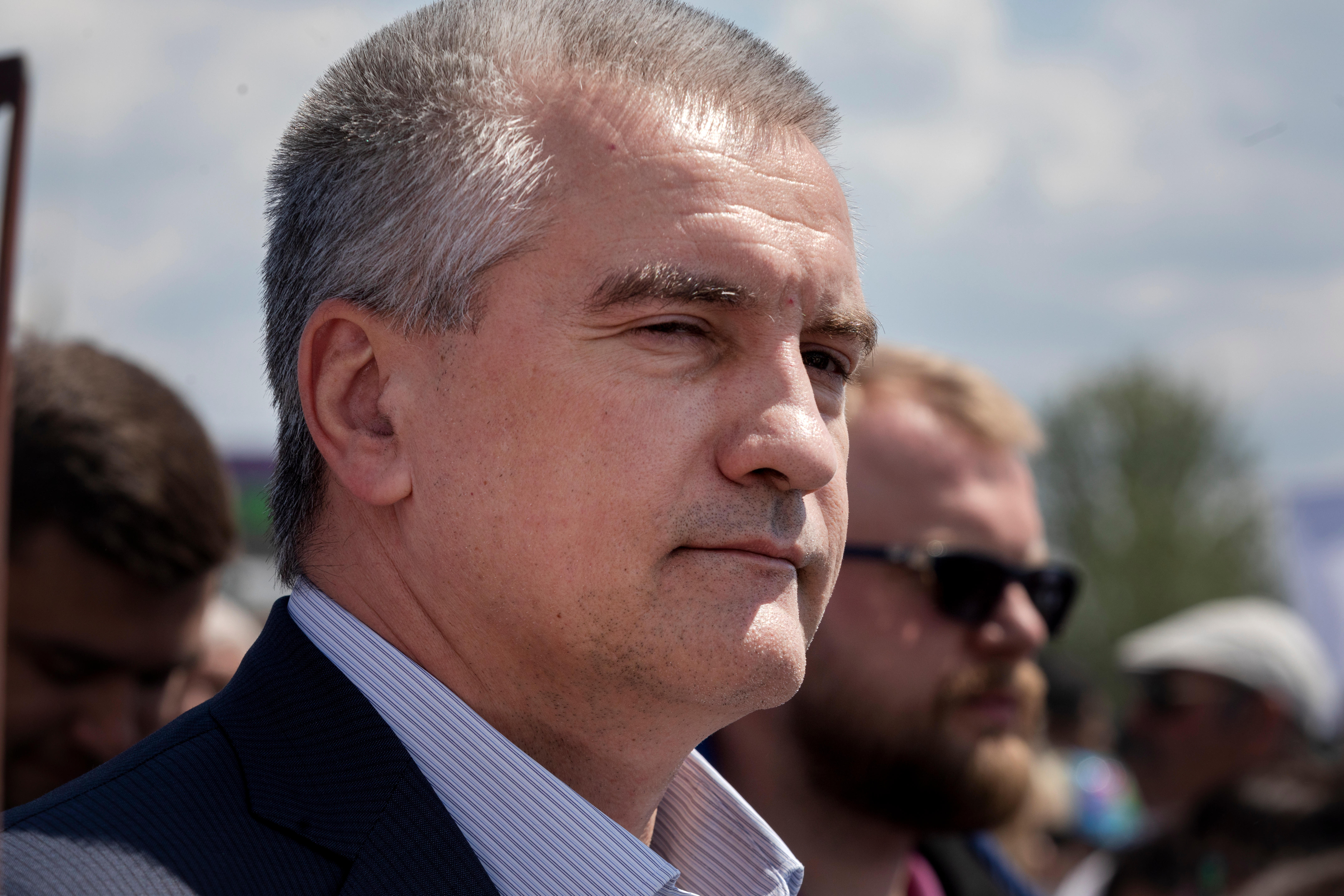 Sergei Aksenov (Alamy/PA)
Unconfirmed social media reports late on Monday claimed Russia's anti-aircraft defences shot down multiple drones over Crimea.
None of the statements could be independently verified.
Throughout the war, reports have surfaced of attacks on Russian military bases and other infrastructure in Crimea, with Ukraine rarely explicitly claiming responsibility but greeting the incidents with jubilation.
In August, powerful explosions rocked a Russian air base in western Crimea, with Ukraine saying nine warplanes were destroyed. Satellite photos showed at least seven fighter planes had been blown up and others probably damaged.
Ukrainian officials initially steered clear of taking credit, while mocking Russia's explanation that a careless smoker might have caused ammunition at the Saki base to catch fire and blow up.
Unusually, Ukraine's top military officer weeks later announced he had ordered the strikes.
Russian-appointed authorities have also previously reported repeated Ukrainian drone attacks on Crimea, most of which targeted the port of Sevastopol which hosts the main Russian naval base there.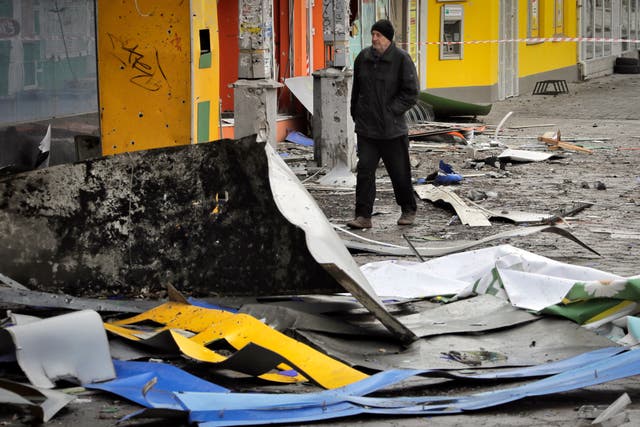 Damaged kiosks in Kherson (Nina Lyashonok/AP)
The incidents in Crimea, as well as reported drone attacks on Russian territory far from the war's front lines, have exposed major weaknesses in Moscow's defences and embarrassed Russian President Vladimir Putin, who reportedly believed the invasion of Ukraine would be quick and easy.
Elsewhere, Ukraine's presidential office on Tuesday reported that at least three civilians had been killed and 10 injured by Russian shelling in the previous 24 hours.
It said Russia fired on the southern city of Kherson and its suburbs more than 60 times, killing one person and injuring seven others across the Kherson province.
Fierce battles continued in the eastern Donetsk region, where Russia is trying to encircle the city of Bakhmut in the face of dogged Ukrainian defence.
Local governor Petro Kyrylenko said Russian shelling over the previous day killed one civilian and wounded another. He added that another civilian died and two suffered wounds in Avdiivka, another frontline city that has routinely come under heavy fire.
Ukrainian authorities have reported civilian deaths in Bakhmut on a near-daily basis since Moscow's grinding push to take the city began months ago. Out of Bakhmut's pre-war population of around 70,000, only several thousand remain as much of the former mining hub has been pounded to rubble.