More Than owner RSA Insurance has agreed to a takeover by Canadian and Danish buyers in a deal valuing the FTSE 100 firm at £7.2bn (€8.03bn).
Canada's Intact Financial Corporation and Danish insurer Tryg said they had settled on final terms for the cash offer, which will see the consortium pay 685p a share, as well as an 8p a share dividend payout.
Under the terms of the deal, Intact will keep RSA's UK, Canadian and international operations, while Tryg will take on the Swedish and Norwegian businesses, and they will both co-own the Danish arm.
RSA's Scandinavian business will be spun-off.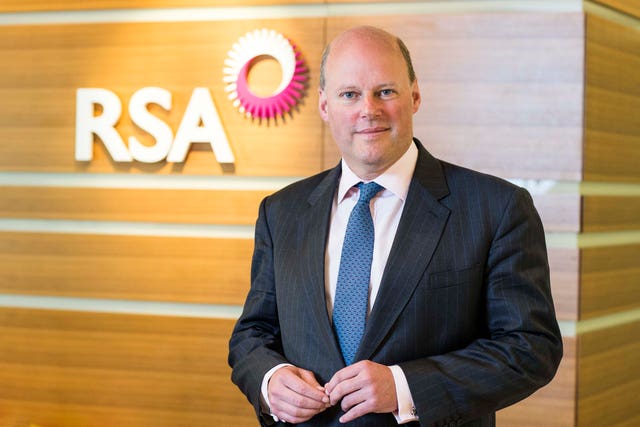 Stephen Hester is chief executive of RSA Insurance (RSA/PA)
Intact said the deal – which has to be approved by shareholders – will lead to some job cuts in RSA's global head office functions as it looks to axe some duplication, but did not provide figures.
It said it would confirm the impact to affected staff within 120 days of the deal completing.
RSA employs around 13,500 employees worldwide and has about nine million customers across more than 100 countries.
Tryg said it was likely to cut between 10% and 15% of staff in the combined businesses across Norway and Sweden in the first three years following the acquisition.
The price marks a 51% hike on RSA's closing share price on November 4 – the day before plans for the offer were first revealed.
Tryg will pay £4.2 billion of the purchase price and Intact will pay £3 billion.
RSA said its board unanimously backed the deal.
Founded more than 305 years ago, RSA is one of the world's longest-standing general insurers.
Its brands offer personal insurance for home, car, pet and travel, while it also has a commercial insurance arm.
For Intact, which already has more than 16,000 staff, the deal will mark its debut into the UK market and mark a "significant step to accelerate its strategy and leadership".
The takeover will almost double Intact's annual written premiums to around 20 billion Canadian dollars (€12.8bn).
Charles Brindamour, chief executive of Intact, said: "This transaction is highly strategic for Intact and today we have reached an important milestone.
"Acquiring RSA's strong businesses will expand our leadership position in Canada, build on our expertise in specialty lines, and provide a substantial opportunity to build on the UK and international operations.
"With their skills and experience, RSA's employees will join us in helping people, businesses and society prosper in good times and be resilient in bad times."
He added: "We look forward to welcoming these employees to Intact and working together in the years ahead."
RSA was spun off from the then Royal Bank of Scotland, recently renamed NatWest Group, in 2012.