You don't need to have a creative bone in your body to write a tome, says printer Frank Kelly who offers an accessible self-publishing service. Margaret Jennings meets the dream maker.
Corkman Frank Kelly has the dream job: making other people's dreams come true, specifically their writing dreams.
Many people think they 'have a book in them.' Frank, who is in his early 60s, created a niche self-publishing business within his 36-year-old printing and book-binding company, Lettertec Ireland Ltd, a decade ago.
The business, in the Co Cork town of Carrigtohill, is booming, especially with retirees, who have more time to fulfil their literary ambitions, but also with working people who are part of a mushrooming writers' group phenomenon around the country.
Being part of a creative writers' group provides a great social outlet for older people, so you can forget that "Dickensian image of someone sitting in a garret with a quill and an inkwell", says Frank.
Members of the group bond through their passion for writing and then compile an anthology of their work and get a short print run done.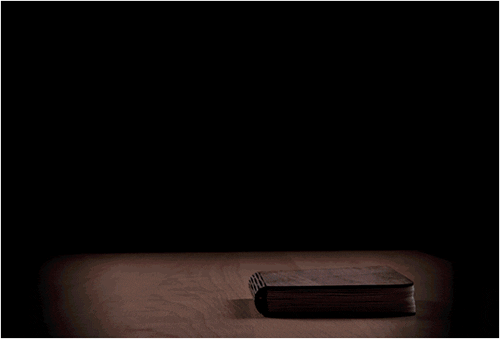 You don't have to "have a creative bone in your body", he says, to witness the joy of seeing your name in print. Memoirs, biographies, family histories, local historical society compilations, are also all very popular projects and demand the focussed application of collating information in a chronological order.
All this is very good for the ageing process, he says."It's great for our whole wellbeing and longevity: it exercises the brain; it gives you a purpose in life, and a sense of achievement. We should always have something to look forward to, that's my own personal philosophy — it's the simple things that keep you going in life."
For positive brain-ageing, writing focuses the mind, but also encourages the self-discipline to sit down and write a few pages every evening, he argues: "Instead of sitting down and watching a box-set, like a couch potato, in the evening, do a chapter a day, or write four pages a day; make a commitment to do something."
And then, if you are part of a community — or even within your own family — you can also have "the joy of the launch", if you choose, he adds.
- says the publisher.
And writers love to hold their own books. "To see your name in print, it means a lot to people. It's just a human thing; they like to see the thing that they had in their mind finally published."
Part of the joy of his work, says Frank, is "when people collect their books, their eyes light up".
He has walked the talk, too, and confesses: "I did a book myself. I go away every year and play golf with these guys — a very eclectic group from all walks of life — and we all meet up for one weekend a year in September. They said, 'we are almost 20 years doing this', so I said: 'why don't we write a book?'
"We always took photos at the first tee every year, and all that sort of stuff, so I did a landscape A4 coffee table book, going back to the year 2000.
"Two of our members had passed away, so we put in a page for each of them, in their memory. Putting down something on paper like that was also a permanent remembrance of them; it was good to have that."
Because it's in chronological order, it's a record of the group all getting older, of course. "In the first few years, I had a few hairs on my head; it's funny," jokes Frank. "But the lads were delighted with the book. It was easy for me to do it, because I have all the toys, but it's such a simple thing. It was harmless stuff and of no interest to anybody but the 35 or 40 fellas regularly going there every year, so I ran off 60 copies of it."
Similarly, if someone is doing a family history, they might only want 10 or 15 copies and his company will oblige. "A lot of people have information, copy books, albums and photographs, and all sorts of stuff — and they might be the last in the family line, or coming up to the last in the line — and think, 'why should all this go to waste?' They want to get [the history] down."
The Lettertec website gets 1,000 views a week, evidence that the self-publishing trend is huge. As a result of such demand, Frank has produced two books, both called Get Published Now! (one for writing groups and the other for solo writers) which contain answers to all the questions people regularly ask about getting their work into print.
For details see: www.letterrtec.com