Much like the main characters in the movie franchise, sisters can often be very different — but Frozen's tale of redemptive love can help siblings to value that sisterly bond, says Marjorie Brennan.
When the movie Frozen was released in 2013, it was a box-office smash, but more than that, it was a cultural phenomenon. Based on the Hans Christian Andersen fairytale The Snow Queen, it told the story of two sisters — Elsa, the older, dutiful sister who has the power to create snow and ice, and the younger, more impulsive Anna, who longs for more attention from her distant sister when they are orphaned.
The film struck a chord with audiences young and old and its appeal wasn't hard to fathom — stunning visuals, appealing characters and a showstopper tune in 'Let it Go' contributed to it becoming one of the highest-grossing animated films of all time.
At its heart, however, Frozen was a love story with a twist. Rather than the usual romance-centred fairytale, it was instead a tale of the redemptive love between sisters. The pair navigate anger, loss, and hurt but ultimately, their sisterly bond is stronger than ever. And in the end, Anna is saved from an icy demise, not by the male love interest, but by the embrace of her sister Elsa.
As a mother to two girls, it was gratifying to see the 'damsel indistress' trope subverted by two strong female heroines who ultimately rescue each other. But what also resonated was the realistic modelling of the often ambivalent sisterly relationship, which can veer from hugs and kisses to tears and tantrums in the blink of an eye. And as Frozen 2 hits cinemas, the pre-schoolers and young girls who saw their own sisterly relationships mirrored in the original movie are now tweens and teens, eager to see how their adored Disney heroines are navigating the often stormy waters of sisterhood.
While in Frozen, having a sister can save your life, in real life, it seems that it can protect against depression and increase self-esteem. In a 2009 study, researchers from University of Ulster found that young people who had grown up with at least one sister tended to be happier and more optimistic, with sisters appearing to encourage more open communication and cohesion in families. The study also showed that people raised with at least one sister were more determined and more independent than those who grew up with just brothers.
This view would appear to be supported by a 2010 study carried out at the Brigham Young University in the US, which found that having a sister protected siblings from feeling lonely, unloved, guilty, self-conscious, and fearful.
According to lead researcher of the University of Ulster study, Professor Tony Cassidy, the key to their findings was girls' increased capacity for open and expressive communication.
"Girls are more likely to talk about everything including emotions. Thus boys are more likely to be forced to talk about their emotions if they have a sister. This can lead to conflict initially, but conflict in itself involves emotional expression and is a vehicle for learning and development," he says.
Dublin-based psychologist Allison Keating is one of four sisters and is a mother of three daughters, aged 10, seven, and four, so is highly attuned to the significance of sibling relationships, personally and professionally. She says her two older daughters were enthralled by Frozen and its portrayal of the sisterly dynamic.
"They dressed up as Anna and Elsa for about three years. When they'd fight they would re-enact the 'Do You Want to Build a Snowman?' scene and sing it to each other," she laughs.
Keating says she commonly sees issues surrounding the sibling relationship in her practice and in her book The Secret Lives of Adults, she devotes a chapter to the subject.
- she says.
"For some people, their sisters or siblings are their best friends and for others, it can be a very painful experience because there can be a lot of ambivalence. You need two willing participants — one sibling might want a close relationship, but the other one might not care as much."
In Frozen, Elsa and Anna go through a period of estrangement and must work through many issues before coming out the other side. Keating says it is not a coincidence that "if we play word association, and I say 'sibling', the first thing that comes to most people is 'rivalry'"
She adds: "The first question people ask when you have kids is: 'Do they get on?'. And I feel perfectly comfortable saying mine absolutely love and hate each other, in equal measure sometimes."
According to Keating, when siblings enter adulthood, the relationship can become easier or harder, often depending on the family dynamic.
"If your relationship with your siblings hasn't evolved into adulthood, it can be kind of unhealthy because siblings and invariably families as a system will put you back in your family role. Siblings know exactly what button to press to trigger a response, and it can take a lot of work to rise out of that. It takes a lot of maturity and a different set of skills that you don't need with friends, or at work."
In Frozen, Anna and Elsa have quite distinct personalities, with Anna's more spontaneous and fun-loving nature in opposition to Elsa's outward poise and self-control. Keating says there are good reasons for younger sisters to distinguish themselves from their siblings.
"What siblings are doing as children is looking for the thing I call 'the triple A' — the parents' attention, affection, and admiration.
"The second child often will be very different, so they're not competing for that attention. For example, if the first child plays piano, the second will want to play guitar. Unconsciously, children know to pick or do something different.
"You do see it sometimes, if the first-born is academic and diligent, the second one might try their hand at being more creative. Now, that might be innate, but you also wonder how much is a child recognising: 'Actually, why would I compete for the same resources?'"
While competing for parental attention and affection will often result in tension and bickering between siblings, this can be positive when it comes to having a healthy relationship. How girls handle conflict can also explain why having a sister rather than a brother can be more beneficial in terms of support.
"Sisters will be rivals for lots of things, mainly attention," says Prof Cassidy. "However, because of their tendency to develop emotional intelligence quicker and earlier than boys, they tend to have a sense of empathy and will support each other in times of difficulty."
And while Cassidy says that traditionally, families and societies would have socialised boys and girls into stereotypical roles around this gender divide, there are signs this may be changing, with families following less traditional patterns.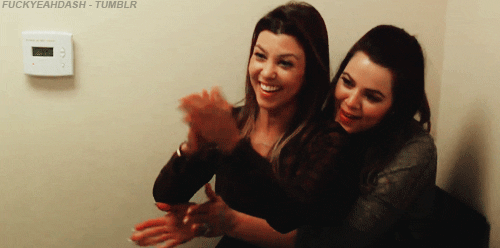 "In traditional families, the father was dominant and provided a strong role model for boys in terms of macho characteristics. With the rise of the 'new man' perhaps boys have a more emotionally-aware role model. Certainly there is some evidence in same-sex parent families that boys and girls are more similar in terms of emotional expression," he says.
Keating says boys can be encouraged to engage in more empathic communication.
"Girls definitely communicate and connect and they can be empathic with each other, but it is not a given in sibling relationships. Boys have that ability as well but it is one that needs to be nurtured."
When I wonder if my daughters are missing out on anything by not having a brother, Cassidy says that ultimately, parenting style trumps sibling gender.
"Where parents are both engaged and adopt authoritative, emotionally-aware parenting styles, children will thrive — whether in combinations of boys, girls, mixed, or only-child.
"Perhaps girls growing up without brothers may have less intimate knowledge of sex differences — however, children also mix with other children at school and through extended family. So essentially there is no downside, as long as they are loved."
Keating says while she gets on great with her own sisters, it is important to achieve a balance in sibling relationships as you get older — between keeping up a connection and giving each other space.
"As adult siblings, we give each other a little bit of space as well; there's a lot to juggle in life, there's a lot of other roles you have to play. I do think it is important, though, to put time back into those sibling relationships, because if you don't, that closeness can't actually be there. But if you're lucky, you can have built-in friends for life."
Frozen 2 is in cinemas from Friday, November 22.