In association with Guinness
The countdown has begun to this year's Guinness Cork Jazz Festival which takes place from Thursday, October 25 to Monday, October 29.
And as Corkonians rush to polish glasses, sweep stages and tune guitars in preparation for the annual arrival of musicians and jazz fans from around the world, all that's left for you to do is simply dust off your fedora and start planning which acts you're going to see.
Yes, you could spend the weekend wandering the city streets, taking part in impromptu music sessions and still have the best time, but we highly recommend you grab tickets to our 'top 10 must see acts' before it's too late.
There's something for everyone with music programming in over 70 pubs and hotels in Cork City and Kinsale.
1. Maria Schneider Orchestra
You may remember them from a little known hit by David Bowie, called Sue?
Maria Schneider's music has been hailed by critics as "evocative, majestic, magical, heart-stoppingly gorgeous, and beyond categorisation".
Schneider and her orchestra have a distinguished recording career with twelve Grammy nominations and five Grammy awards.
Catch them at Cork City Hall on Sunday, October 28 at 8pm.
Book your tickets: here
2. Laura Mvula
Innovative British singer songwriter, Mvula is a two time Mercury Prize nominee and two time MOBO award winner.
Mvula's songs explore identity, personal dilemmas and social issues. Her 2016 hit, 'Phenomenal Woman' was inspired by Maya Angelou.
Catch her at Cork City Hall on Saturday, October 27 at 8pm.
Book your tickets here
3. Blind Boys of Alabama
The Blind Boys of Alabama are an American five-time Grammy Award-winning gospel group from yes, you guessed it, Alabama.
The group of eight, including four blind singers, first sang together in the school chorus in 1939 for the Negro Blind in Talladega, Alabama.
This launched their 70-year recording career that would see them rack up five Grammy Awards (plus one for Lifetime Achievement), enter the Gospel Music Hall of Fame, collaborate with everyone from Mavis Staples and Stevie Wonder to Prince and Lou Reed, and perform on the world's most prestigious stages.
Singing mainly spiritually uplifting songs, the group aim to encourage those with disabilities.
Blind group member Ricky McKinnie said "Our disability doesn't have to be a handicap. It's not about what you can't do. It's about what you do. And what we do is sing good gospel music.
The Blind Boys of Alabama will play Cork City Hall on Friday, October 26 at 8pm.
Book your tickets here
4. Swing Jive with Meschiya Lake and the Dizzie Birds and Gentlemen & Gangsters
Swing Jive is your chance to rescue those jazz brogues you've been hiding in the back of your wardrobe and take them for a spin on the dancefloor.
Flappers, dapper gents, sophisticated ladies and dancehall legends will all be here to rub shoulders, mix,mingle, dance and celebrate the golden era of social dancehalls of a century ago.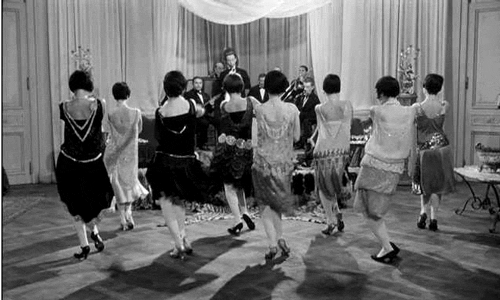 The bands performing are two of the most respected Jazz dance bands in Europe: Meschiya Lake and The Dizzy Birds and Gentlemen & Gangsters.
Both bands are known the world over for their musical artistry, flair and originality.
With performances from international dancers, entertainment will be available in spades.
Members of the Irish Swing Dance Community will also be there to "taxi"you around the floor when the urge to dance takes over.
Take part in Swing Jive at Cork City Hall on Saturday, October 27 at 10:30pm.
Book your tickets here
5. Billy Childs and Billy Cobham
(Double Bill)
Bringing together two of Jazz's most talented musicians, Guinness Cork Jazz welcomes Billy Childs All Star Quartet and Billy Cobham Band for a show that will leave your jazz senses tingling.
Five time Grammy Award winner and 16 time Grammy nominee, Billy Childs is one of the most acclaimed artists at this year's festival.
In 2001, Childs formed a chamber jazz group consisting of piano, bass, drums, acoustic guitar, harp, and woodwinds. This group has taken the jazz-meets classical format to a new summit.
Internationally renowned, Billy Cobham is a jazz fusion sensation, who will no doubt set alight with his extraordinary talent.
Cobham most recent recording 'Tierra del Fuego' brings together an array of talented musicians for a truly inspiring piece that'll leave you in awe.
Don't miss the chance to see these two incredible artists perform together!
Catch them in The Everyman Theatre on Friday, October 26 at 8pm.
Book your tickets here
6. Bansangu Orchestra and TS Monk
(Double Bill)
When two jazz artists collide only great things can happen.
Another incredible double bill with Bansangu Orchestra and T.S. Monk. Two completely different artists giving audiences nothing but excellence in their fields.
New York born T.S Monk is an accomplished traditional jazz drummer, composer and bandleader.
While Bansangu retain the Big Band jazz format, the group consciously steers clear of the traditional Big Band Jazz and Swing repertoire, choosing instead to perform self-penned compositions and original arrangements
Catch this unique collaboration in The Everyman Theatre on Saturday, October 27 at 2.30pm.
Book tickets here
7. China Moses & Pablo Ziegler Trio
(Double Bill)
Grammy award winning pianist, Pablo Ziegler adds a new voice to the tango with his blends of classic rhythms and jazz improvisations.
Something that needs to be seen, to be believed.
US-born singer China Moses is a powerful, soul and R&B singer capable of swinging with the finest.
Her love of soul, blues and pop makes her a stand out, charismatic performer whose live shows have made her a hot ticket for this years festival.
Catch them in The Everyman on Saturday, October 27 at 8 pm.
Book tickets here
8. Nnenna Freelon and Donny McCaslin
(Double Bill)
Six-time Grammy award nominee Nnenna Freelon has earned a reputation as a compelling and captivating live performer.
She lends herself as writer, composer and producer and has performed with everyone from Ray Charles to Ellis Marsalis.
Donny McCaslin is the leading saxophonist, composer, and musical pioneer of his generation.
With 12 albums to his name, he's best known for his collaboration and friendship with music legend David Bowie.
Catch their collaboration in The Everyman Theatre on Sunday, October 28 at 2.30pm.
Book tickets here
9. Stanley Clarke Group
Four-time Grammy Award winner Stanley Clarke is undoubtedly one of the most celebrated acoustic and electric bass players in the world.
What's more, he is equally gifted as a recording artist, performer, composer, conductor, arranger, producer and film score composer.
In 2010, he upped his game a knoth and joined forces with Ruslan Sirota, Ronald Bruner, Jr and Hiromi to create the Stanley Clarke Band.
Check them out in The Everyman Theatre on Sunday, October 28 at 8pm.
Book tickets here
10. Hypnotic Brass Ensemble
Hypnotic Brass Ensemble is an eight-piece, Chicago-based brass ensemble consisting of eight sons of the jazz trumpeter Phil Cohran.
Their musical style ranges from hip hop to jazz to funk, rock and 'gypsy' music.
Catch them at Cork Opera House on Friday, October 26 at 11.45pm.
Book tickets here.
**Always drink responsibly. Over 18s only