In association with Bank of Ireland
var axel = Math.random() + "";
var a = axel * 10000000000000;
document.write('');
<iframe src="https://908072.fls.doubleclick.net/activityi;src=908072;type=busin0;cat=taxlo0;dc_lat=;dc_rdid=;tag_for_child_directed_treatment=;tfua=;npa=;ord=1?" width="1" height="1" frameborder="0" style="display:none">iframe>
It's every SME's worry - a whopping tax bill that has to be paid between Halloween and Christmas.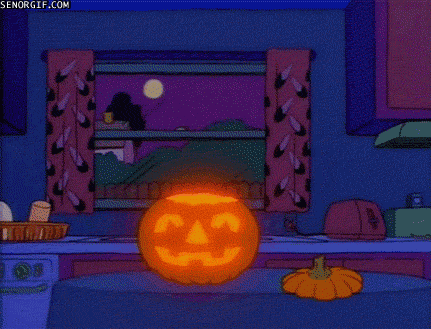 With the self-assessment tax deadline looming, now's the time to start getting your tax affairs in order.
Returns need to be filed by October 31. Companies that have signed up to the Revenue's online system, ROS, have an extension until November 14.
But don't be spooked - we've put together our top five tips for managing your tax bill in a way that won't give you the horrors.
1. Avoid fright night
Be prepared in advance of the deadline. If you haven't already started, it's time to get cracking.
Touch base with your accountant. If this is your first time filing through the self-assessment system, sign up to ROS. The three-step registration process can take up to two weeks so don't delay.
There are benefits to using the online system; the 2017 paper version of Form 11 was 44 pages long, so using the ROS facility with pre-populated fields frees up valuable time, while its handy calculation facility reduces room for error.
2. Get your paperwork together
Catch up on book-keeping. Send out invoices and chase up outstanding payments. Gather all documentation for your accountant including invoices, receipts, bank statements etc. Request copies of any missing documents.
3. Minimise your tax bill
This year's return must include a payment of the balance of income tax for 2017, and preliminary tax for 2018.
Expenses that can be claimed for your company include the costs of running a car used exclusively for your business, stationery, and phone and broadband costs. Make sure you're availing of personal tax credits such as family-related and medical expenses.
4. Maximise your pension contributions
One of the best ways to reduce your tax bill is to put money into your pension. Taxpayers can get relief against earnings for pension contributions up to a specified percentage which is dependent on age. For instance, over-40s can put away up to a quarter of their income, while those who are getting closer to retirement can make the most of the 40% for the 60-plus bracket. If your employer contributes to your pension fund, they will get corporation tax relief*. Depending on the rate of tax, the savings can be significant, if you have the available cash to fund the contributions.
5. Look at your financing options
You've done the paperwork, hired an accountant, calculated what the bill is going to be. So where do you find the money to fund your tax bill?
Cash flow is the lifeblood of any business. The Central Bank of Ireland's SME Market Report 2018, published in August, revealed that 38% of credit applications were for the purpose of providing working capital.
A bank loan up to 11 months could be a less expensive way to finance the tax bill, while freeing up earnings for day-to-day business requirements, according to Michael Lauhoff, Director Business Banking at Bank of Ireland.
Bank of Ireland's interest on a typical unsecured loan at 6.76% is a low-cost option which allows businesses to keep cash flow in the business and to avail of tax opportunities for pension contributions.**
When the cost of the loan is compared to the tax savings to be made on pension contributions, it could work out as a less expensive option.
All told, this Halloween needn't put the tax frighteners on you this year.
To apply for a loan online or request a call-back go to bankofireland.com/taxfinance
* Subject to a Revenue maximum limits
** Normal lending criteria and terms & conditions apply .