Irish families are the best - we all know that right?! BUT, there's always room to look after each other just that little bit more. Here are some ideas to get you started.
Click here to access more content like this in the Laya content hub.
Random Acts of Kindness
Know how everyone takes their tea, and keep the brews coming. Strong / weak; milk/no milk; sugar/none and how many? You never have to ask.
Flat 7Up cures everything. If anyone in your family's sick, this is your first purchase and of course the best way to look after them.
Collect the washing for mam at the FIRST sign of rain, without her asking. You'll get brownie points - and save her a job. Win!
How You Doin'?
Checking on the people you love to make sure they're ok is so important. If you see one of your loved ones struggling, here are some ways you can look after them.
Don't fall out of touch. Do a weekly call to your nearest and dearest - especially older members - just to say hi and 'how're you doing?' You might be surprised how this makes people open up.
Out of the blue, offer a Friday night's babysitting to your under-pressure sibling. It's a rejuvenating break for them, and a chance for you to bond with the family's youngest members. Better yet, take the kids for the night, so mam and dad can enjoy a much needed lie-in. Bonus points for how impressed your sibling will be that you're looking after them so well.
Food and Fitness
It can be hard to keep coming up with exciting and healthy new meals and snacks that all the family can enjoy. Set up a Whatsapp or Facebook group where you can share recipes that you know work between families and friends (nothing fancy now - weekday suppers is what you want).
Start a weekly walking/jogging group - it's much easier to stay motivated when you've others egging you on - and it's a great way to catch up.
Struggling to get your kids to eat their veggies? Teach them about gardening. Get them involved from the very beginning ("Let's dig for worms!" always works for us), planting their own seeds, looking after the plants and seeing their hard work pay off. And kids love dirt.
The family that plays together….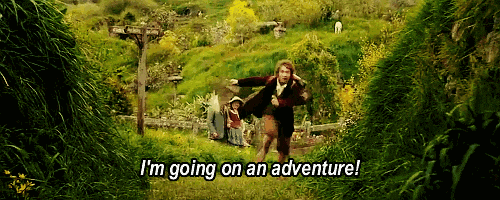 Plan an adventure. Is there something you've all wanted to do for aaaages? Now's the time to do it. Climb Carrauntoohil, go on that big group holiday or start training for the marathon - the more, the merrier.
It's a common complaint that there aren't many alcohol-free ways to socialise on our fair island. Well, when was the last time you played Monopoly? Set up a weekly craft or boardgames night with your family members, young and old. It's cheap, cheerful and all that's required is a copious amount of tea. No phones allowed!
Join over 500,000 Laya healthcare members online or call +353 (0)21 202 2000
Insurance provided by Elips Insurance Ltd trading as Laya Healthcare. Laya Healthcare Ltd, trading as Laya Healthcare, is regulated by the Central Bank of Ireland.