It's time to stop being afraid of change.
Making switches - even little ones - in your life can sometimes make the world of difference on your overall health. And with summer approaching, there's no better time to make some positive changes.
Click here to access more content like this in the Laya Healthcare Content Hub.
Here are our top five tips for a happier you.
1. Switch sofa time for an evening walk
There's finally a grand stretch in the evenings so you might as well take advantage of it and go for a stroll around the block.
There are a myriad of benefits to going for a walk - you get some fresh air while clearing your head as well as doing some light exercise.
Even if it's just 20 minutes, it will do you good - sure, you spend that long flicking through channels deciding what to watch!
2. Switch boring gym routine for a fun class/team activity
It's easy to get a bit complacent at the gym (if you even manage to get there in the first place) and, if you're a novice, it can be a daunting place where you often end up doing more walking around and watching TV than actual exercise.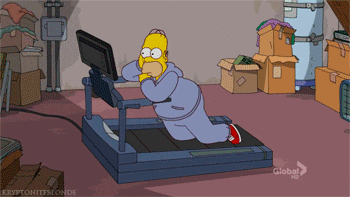 So why not sign up for a class instead - there are sooo many options these days - from zumba to trampoline. Having a teacher and fellow students there helps you stay motivated - and accountable!
Or why not enlist friends to sign up for a team sport - you're far more likely to keep going if you're having fun with your mates.
3. Switch date night dinner and drinks for a fun, active date
Swapping sedentary dates like dinner and the cinema for something more active is a great way of incorporating exercise into your life while also trying something new as a couple.
There are loads of activities you could try - bowling, bike rides and hikes are all relatively affordable alternatives considering the price of the average night out and will likely provide lots of opportunities for some laughs (especially if you're a bit crap at bowling).
Or up the romance by taking up dancing - either in classes or just at a local club.
4. Switch driving for walking/biking
As well as being good for your waistline and the environment, leaving the car at home also benefits your wallet.
Walking and cycling are great options if you live a reasonable distance from the office. Or you could always take the bus, get off a few stops earlier and walk the rest of the way.
Every little bit helps - just invest in some good waterproof gear!
5. Switch processed foods for natural, raw ingredients
Cooking at home is cheaper, healthier - and much more fulfilling than buying ready-made meals. It's also much easier to make better choices when you know exactly what's going into your food.
Why not try themed nights where you cook a recipe from a specific country's cuisine like Mexican or Thai - even better if you can get the whole family involved in the fun.
Just try keep your inner Gordon Ramsay under control.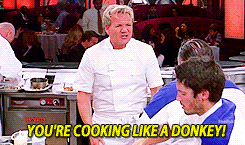 Hopefully, these tips have shown that some change can be good! Like your health insurance, for example.
If you are one of the thousands of people who took out an insurance policy in advance of the introduction of Lifetime Community Rating last year, then it's probably time to start shopping around for a better value option that provides you with the cover you really need - and it's easier than you think.
For more info on switching your health insurance, visit LayaHealthcare.ie
Insurance provided by Elips Insurance Ltd trading as Laya Healthcare. Laya Healthcare Ltd, trading as Laya Healthcare, is regulated by the Central Bank of Ireland.