The countdown is on for the 2014 Guinness Cork Jazz Festival. This year, the festival takes place from Thursday 23 to Monday 27 October.
So you know what acts you just can't miss and you know the right moves and the lingo.
But what about some insider knowledge to show off to your friends? Here are 10 facts about 'De Jazz' - and jazz music - to make you the 'heppest cat' in town.
1. This year, the Guinness Cork Jazz Festival will feature almost 850 musicians originating from 19 countries
Hundred of bands, musicians, troupes and DJs will be descending on Cork to give the city a real carnival-like atmosphere.
So many acts but so little time! You can check out the official website to see what amazing acts will be performing across the weekend.
2. Jazz defies explanation
Jazz is a genre that draws on a myriad of influences from West African music traditions to European sounds so it can be hard to define - no one even knows exactly where the word itself came from.
So if anyone asks you "But what is jazz?", just answer with this famous quote from Louis Armstrong: "If you've got to ask, then you'll never know!"
That'll keep em' quiet.
3. There'll be over 400 music sessions in 60 venues across the city.
From the footpaths to the big stage, there will be music wherever you turn. As any Corkonion will proudly tell you, the city is a handy size for walking around. Have a plan in mind but in that jazz spirit, don't be afraid to get sidetracked and lose the run of yourself.
4. Jazz, Drums and Sax
It's hard to imagine now but before the Jazz Age, the saxophone was an instrument solely used in military bands. After the American Civil War, there we a surplus of saxophones lying around so it was only natural that they found another use. Jazz musicians also took the military drums that were left over and incorporated them into the very first drum set.
Here's legendary jazz drummer Buddy Rich putting on an insane display of his skills. What a show-off...
Before the Jazz Age, each element of the drum kit - the snare, the bass drum, the cymbals etc. - needed one person each to play. It's hard to imagine that happening today. Where would you fit them all?
Roadies worldwide salute you, jazz pioneers.
5. Over 90% of the music around the city is free
With the vast majority of performances free of charge, you should be able to tailor your Jazz Festival experience to suit your budget - no matter how big or small . It really is a festival for everyone.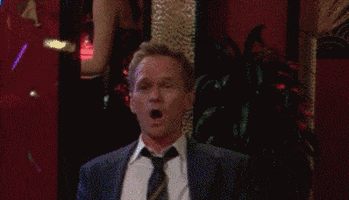 You can't say fairer than that .
6. The Jazz Festival is now in its 38th year
So who do we have to thank for all this? His name is Jim Mountjoy.
Jim was working as the manager of the Metropole Hotel in Cork when he decided to organise a festival to coincide with the newly-created October Bank Holiday weekend. Over the years, many stars have made the trip to Leeside including Ella Fitzgerald, Dave Brubeck, Herbie Hancock, Alison Moyet, Damon Albarn, Dizzy Gillepsie and many, many more.
With so many brilliant acts performing this year, it's more than possible you might stumble upon a future music legend - and you can say you saw them way back when.
7. Up to 40,000 fans will flock to Cork over the four days
The Jazz has quite the international reputation - it's regularly voted one of the top jazz festivals in the world - and people travel from all over to experience what the city has to offer.
Expect to hear a lot of different accents and stories - there's no better weekend to have the banter with complete strangers and show off our famous Irish hospitality.
8. It's worth over €20m to the Cork economy each year
For the city's hotels, restaurants, bars and shops, the festival is an invaluable asset, with visitors pouring in from all over the world.
As Ireland's biggest jazz festival, it has attracted over one million visitors over its history - and enhanced Ireland's overseas reputation as a place for fun, frolics and all that jazz.
9. Jazz's influence on modern music
From hip-hop to rock n' roll, the hallmarks of jazz can still be seen everywhere in modern music. Guitar solos and rapping have their roots in jazz improvisation while pop melodies and modern chord structures also have a connection to early jazz music.
Here's Beyoncé trying out some jazz scatting in 2009.
10. Even cows love jazz. Who knew?
For full details of all the acts playing over the weekend and info on tickets sales, visit the Guinness Cork Jazz Festival website here.