Ever wandered into a restaurant for the first time, looked at the menu and thought, 'Yep, I have no idea what to go for'?
To be fair, it's easy enough to experience the sensation in a restaurant you go to all the time – do you go for your usual, or risk trying something new?
In an effort to make looking at a menu less daunting though, one Quora user asked the question-and-answer site: What is a good food to always order the first time you are at a restaurant if you want a good baseline to assess its quality? Here was the response…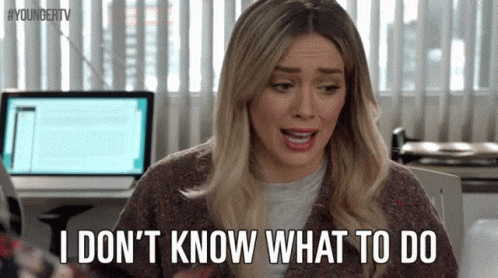 Choose these three dishes
Deborah Lee, a food consultant, said to order three dishes straight off. Dish one should be "chef recommended/ most popular according to the server, this is what they pride themselves on." For dish two, go with "a common staple to that particular type of restaurant (whether that's a Caesar salad/ margarita pizza/ fried rice/ noodles depending on the type of restaurant you're referring to)." And for dish three, she says to pick "something obscure with a combination that sounds like it could be a hit or miss or the menu item that looks the least popular. Ask the server what they would avoid."
Pick the obvious
Mike DiGirolamo, a former waiter of 10 years, reckons you always ought to go for the thing the restaurant is known for: "If it's a steakhouse, order a steak. If it's a brewery (as in they make their own beer), order a beer. If it's a seafood establishment, order their featured market fish. If it's cajun, order jambalaya. And so on."
Try the chips
"The quality of french fries, or steamed mussels, is often telling," says Gil Silberman.
Ask for water
Lots of Quora users suggest starting with a glass of water. Geraldine Cheung says: "Does the waiter ask whether you'd like hot water or cold? Does the restaurant care about their customers? Ask for cold water. Then you can check the ice too. Check your water glass. Is it dirty? Can you still see fingerprints on the glass? Check the water itself too. Is it clear, or are there little brown things floating in it? What about the ice? Satisfactorily clean?"
Test out the bloody Mary
"A bloody Mary or a salad will tell you a lot. A cheap bloody Mary will be in a small juice glass, mostly ice. If a place cares about food and impressions, it will have some pepper and horseradish visible and a nice garnish or two," says one anonymous Quora user. "If the leaves in a salad are bone dry, I'd get up and leave."
Order the cuisine the restaurant's known for, but also go for the simplest incarnation of it
Foodie Thomas Grønfeldt Senger reckons: "If the place isn't very good, they'll usually suck more at the classics than at more flashy dishes, because they will find the classics boring. A pizza place? Order a margarita. The first of the modern pizzas, this one contains just the crust and three ingredients – the tomato sauce, mozzarella, and (hopefully) fresh basil. A French restaurant? An omelet would be good choice. An ice cream parlour? Try the vanilla."
Never go without hummus in a Mediterranean restaurant
"I always order either baba ganoush or hummus as an appetizer. Both should absolutely be made in house, fresh daily, and show a great knowledge and respect for both technique and flavour," says Stephen Jackson. "If either taste 'off' don't use olive oil, real lemon, or heaven forbid, taste like they come from a tin, I don't order anything else and never go back."
Check out the bathrooms
You don't have to order any food at all to get an idea of quality, says Colette Cashwell. "I take a minute to wash my hands in the restroom. Do the owners/management care about their customers' comfort? If the soap dispenser is empty, how are the employees washing their hands? Is it clean, are there pieces of trash in the floor? Is it decorated tastefully? A restaurant that pays attention to the small details in their restrooms is very likely to pay a lot of attention to food quality, safety and service."