When Sydney King's mother Christina had a professional photo shoot with her family, she expected to have some memories to take home with her – but perhaps not quite like this.
A photo from the shoot has gone viral after Sydney posted it to Twitter, accumulating over 127,000 likes.
In the image Christina had asked her children to help her spell out the word "love" – but they had other ideas.
"My mom had no idea that we had talked about doing this and she still didn't know when it was actually happening," Sydney, 20, told the Press Association.
Sydney said she thought up the revision whilst at work with her sister. The photographer, Gabby Corner, is a family friend and was happy to play along.
"During the shoot me and my sister casually whispered to my brother to do a C instead of a V and he just played along," said Sydney. "She could hear us giggling but we had it so that we were staggered and she was in front so that she couldn't see us in her peripheral.
"When she got the pictures back she called me and said she didn't know whether to laugh or beat us. We didn't mean it in any disrespectful way towards her and she knows that. We think the world of our mom."
Mum Christina can take heart from the fact she walked away with some very nice family photos too.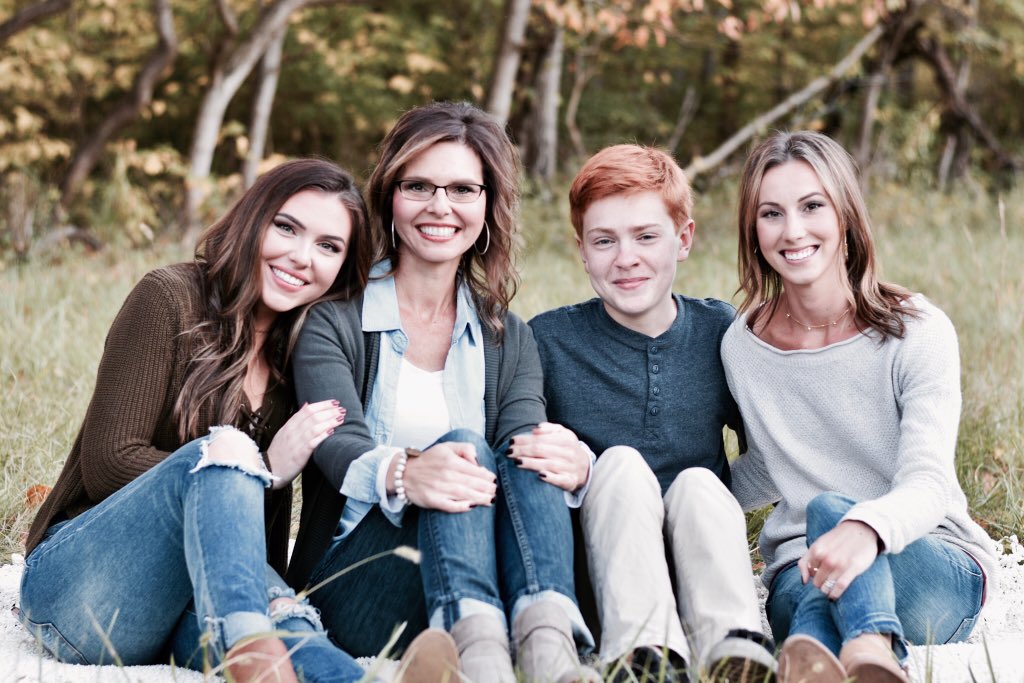 "She's not quite sure how she feels about it going viral," added Sydney. "She says it's weird that so many people have seen it and it kind of freaks her out but I secretly think she finds it funny.
"I never thought it would reach this many people but if it brightened someone's day a little then that's great."
Indeed it has.