By analysing data from 2017 Pinterest can predict the trends that are going to be big next year.
As 2017 draws to a close, it's fun to look back on the fashion trends that we've loved in the last 12 months. Did you get on board with shearling jackets and the return of the cardigan?
And spare a thought, too, for those looks we'd rather leave in the past. (Satin sock boots – what were they actually about?)
Done? Let's move on to 2018. Over on Pinterest, fashionistas have been collating billions of their favourite looks, and now the number crunchers at the photo-sharing website have made their predictions for the women's style trends that are set to soar in the coming year.
By analysing more than 16 billion 'pins' over the last few months (fashion is one of the site's most popular categories), they've tracked the themes that have been growing most rapidly – some by more than 900% – and are therefore going to be big next year.
Want to get ahead of the sartorial curve? Here, in ascending order, are the top ten global fashion trends of 2018 according to Pinterest.
10. Sheer socks
Pins saved under the heading 'sheer socks' have risen by 72% as style mavens embrace the socks and sandals look.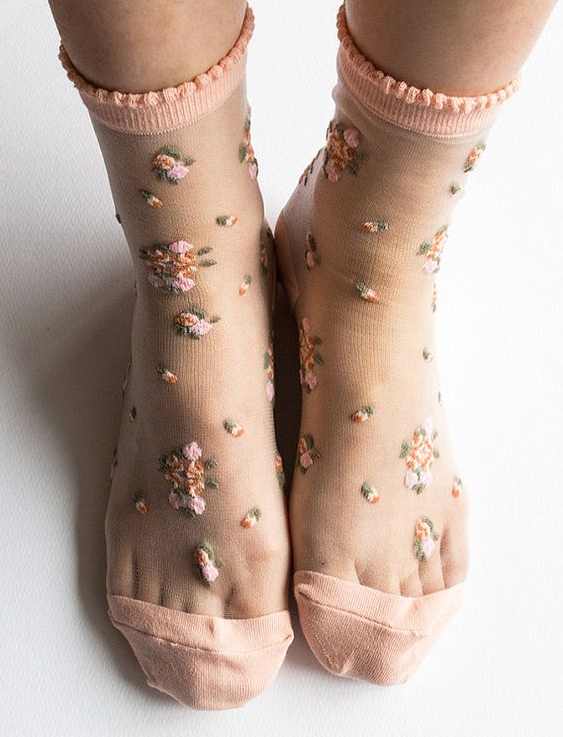 9. Long layers
Mixing midi and maxi layers has grown in popularity, with saves for 'long layered clothing' rising by 102%. In summer that means kimonos and duster coats, while winter layering involves below-the-knee jumpers and sweatshirts.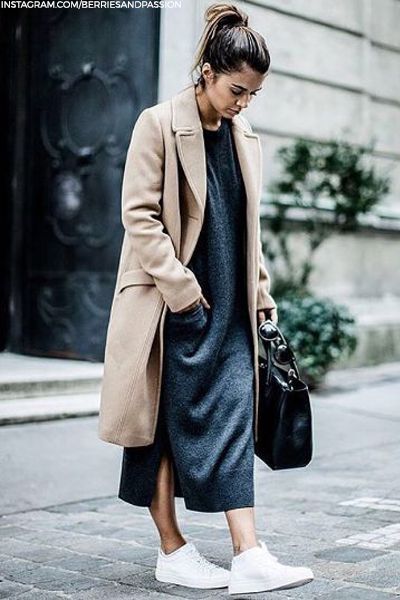 8. Plastic and patent
Shiny textures have caught the eye of plenty of Pinners, with saves for 'lucite' and 'patent leather' up 110% as biker-style mini skirts and patent trousers became a celeb favourite this year.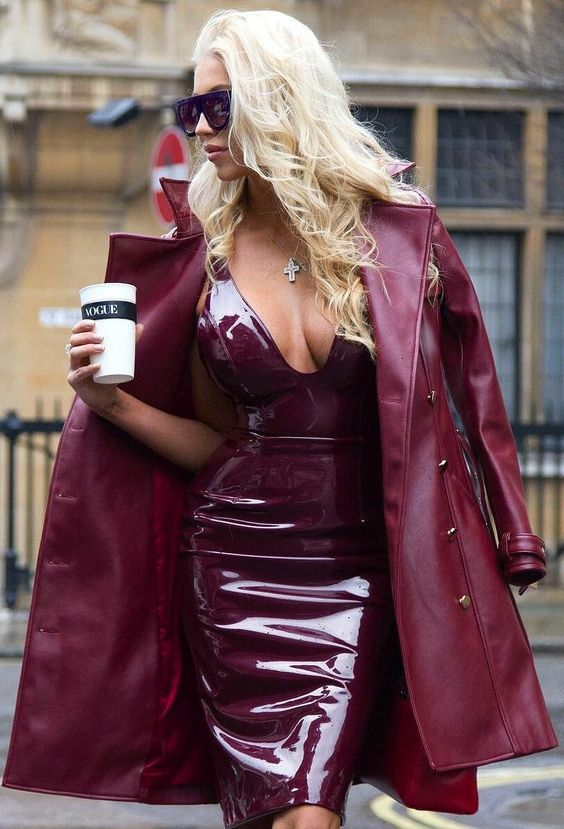 7. Classic cotton denim
As skinny jeans fell out of favour among trend-setters in 2017 and loose 'mom' styles came to the fore, pins under the heading '100% cotton demin' went up 115%.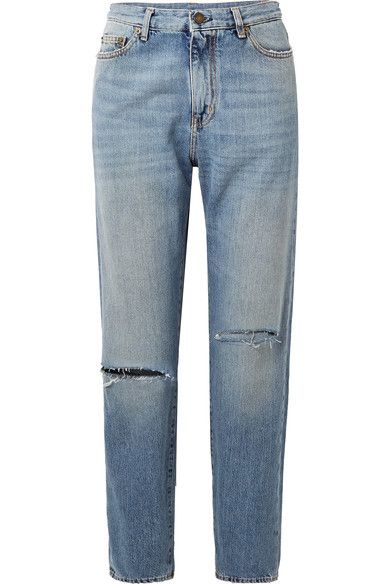 6. Side slits
One of many Nineties trends that returned this year, side slits were seen on everything from skirts to sweaters and even trousers, with saves for 'side slits' rising by 147%.
5. Logos
After years in the fashion wilderness, fashion brand logos are back in a big way – another trend we can blame on the never-ending Nineties revival. Pins saved under 'logos' rose by 203%.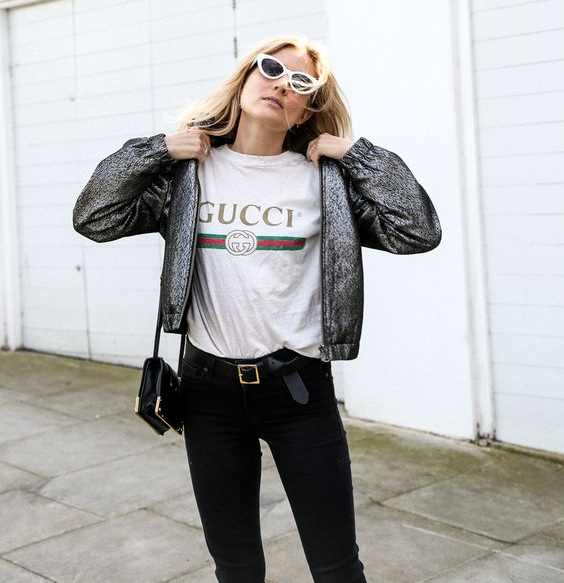 4. Wide leg trousers
Another symptom of the waning appeal of skinny jeans, saves for 'wide leg' went up by 213%. Start shopping for floor-length palazzo pants or cropped kick-flare jeans now.
3. Embellished shoes
In a surprising move away from the minimalist mantra that has dominated fashion in the last few years, saves for 'embellished shoes' were up 222% as pearl, stud and diamante-adorned footwear came to the fore.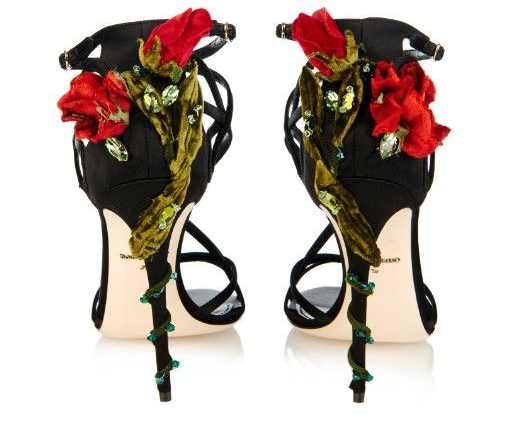 2. Berets
We've lost count of the number of fashion bloggers we've seen sporting berets recently, which may help explain why pins for 'berets' rose by 269%. The French style staple looks set to go global in 2018.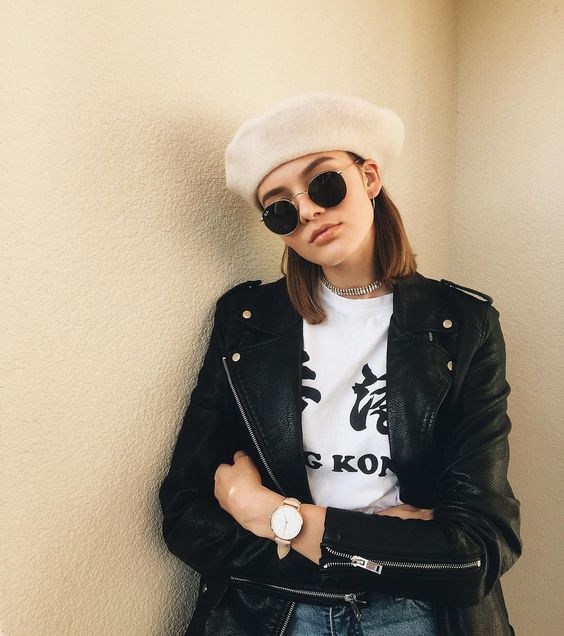 1. Structured earrings
Tasselled earrings have been inescapable in 2017, but next year we'll be seeing more architectural styles, with saves for 'structured statement earrings' up by a massive 947%. You heard it here first: if you want to be on trend in 2018, bold graphic earrings are where it's at.