If you're single, it's pretty much a given that you won't be looking forward to Valentine's Day this year.
February 14 is one of the few days in the year where people are given free rein to revel in the smugness of their coupledom, while the rest of us grit our teeth and try to ignore it.
But if you're newly in a relationship, it doesn't make this day much easier. While long-term couples will be safe in the familiar routine of their yearly rituals, those who are new to the game have a whole different conundrum to figure out – do you celebrate it or not?
If you're currently in this V-day limbo, here are a few of the emotions you're probably experience in the lead up to the big day.
1. Excitement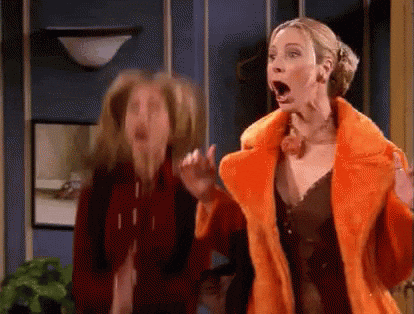 The date is approaching, and for the first time in ages, you aren't going to be single. That means you won't have to hate on every couple who look remotely happy, scowl at the postman every time he passes your desk or panic swipe on Tinder on your lunch break in the work toilets. This is definitely going to be your best Valentine's Day yet.
2. Confusion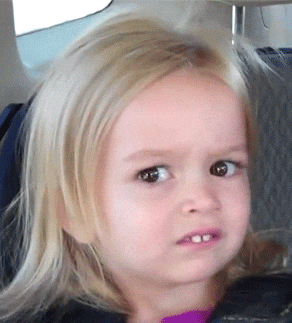 But hang on a minute… doesn't Valentine's day mean buying a gift? This is the first time you've spent the day together, so you have no idea what your new partner's expecting. Do you book a restaurant? Throw rose petals on the bed? Or will the whole thing look ridiculously pathetic? Oh hell no, this is a lot more stressful than you first thought.
3. Denial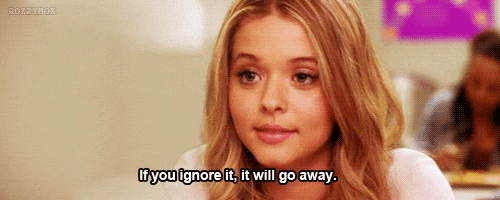 It's just a normal day right? No need to freak out that you've got no clue what you're doing. There'll be no mention of it at all. Yes, the best course of action is to just ignore it and it might all go away.
4. Fear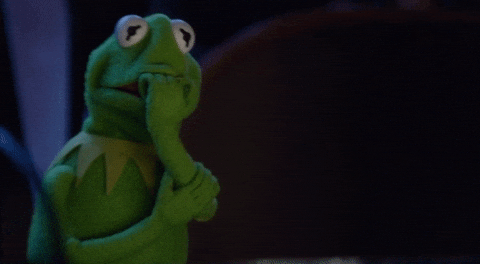 You're confident with your decision to not do the whole Valentine's Day thing this year, but is it just you or does he/she seem a bit off with you? Should you have already texted them with some vague semblance of a plan? Oh God…
5. Panic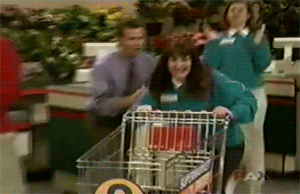 Full stage freak out. You run into Clinton's Cards like a contestant on Supermarket Sweep, scooping up balloons and love heart paraphernalia like there's no tomorrow. What will your partner do with an 'I heart you' banner and a set of fluffy pens? Who cares. You're on a mission, and nothing can stand in your way.
6. Dread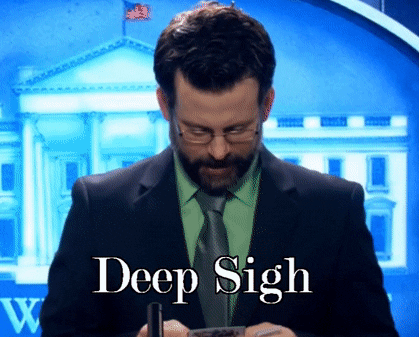 Receipt in sweaty hand, you leave the shops feeling worse than when you went in. In your panic you managed to rack up an expensive bill on impersonal tat. Even worse, you still have to think of something original to write in the card. And on that note… will they be expecting yours to say, 'I love you?'
7. Envy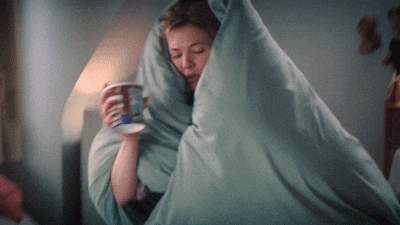 In the very darkest hours before Valentine's Day, you actually start craving your single days again. What was so bad about being on your own anyway? You could sit in your pants gleefully watching Netflix original films while stuffing your face with crisps, and nobody could judge you.
8. Smugness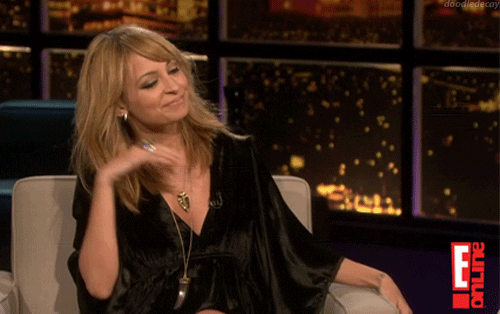 Still, at least you aren't going to die alone. That's the main thing right?
9. Anticipation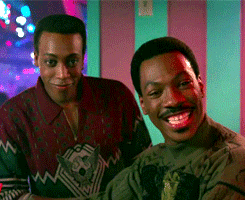 On the morning of the big day, your partner doesn't say a word. Maybe they're just keeping their half of the surprise quiet? You weren't into the whole Valentine's Day thing before, but now it's caused so much stress, you expect at least a card in return.
10. Sadness
You knew it would come to this. It's 8pm, and you've put on the full works – dinner, candles, flowers – and your partner is lying on the sofa, pyjama-clad, starring zombified at the TV.
When they explain that they're not really a Valentine's person, it's like a slap to the face. Surely they know you've always loved Valentine's Day? After all, you had your gifts picked out months in advance. You had to get on a special waitlist to get those fluffy pens. You deserve way better.
11. Acceptance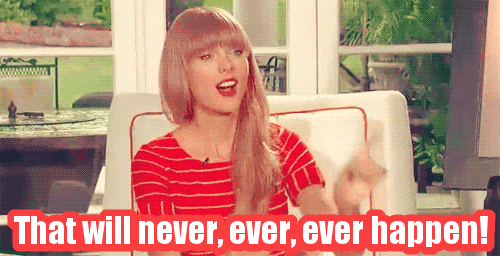 Still, you've learned your lesson, that whether you're single or in a relationship, February 14 sucks. Next year, Valentine's Day will be getting no love from you.