Just when you thought you'd seen all the weird and wonderful food crazes on offer, Starbucks has upped the game with a new rainbow-coloured drink.
The coffee chain has released a limited edition caffeine-free Unicorn Frappucino that not only changes colour but flavour too, apparently.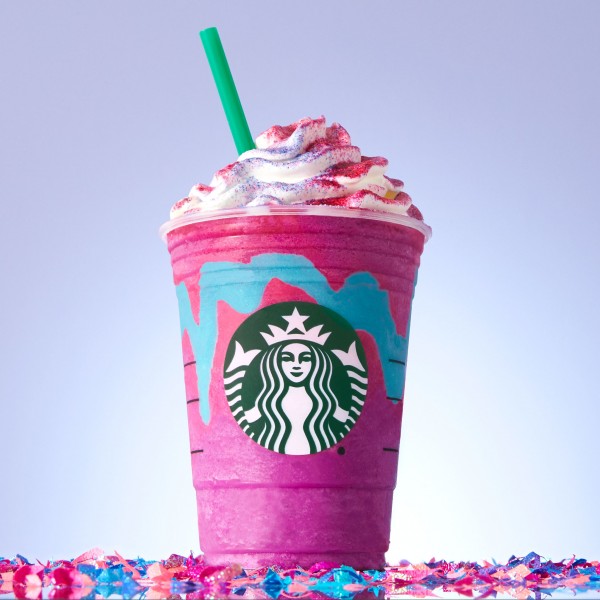 The unicorn frapp is a blend of cream, mango syrup and "blue sour drizzle", topped with whipped cream and a dusting of pink powder.
At first sip, the purple drink tastes sweet and fruity but with a stir it transforms into a pink, tangy frapp.
Curious Starbucks fans have been rushing out to try the magically-transforming beverage, and so far the verdict seems pretty good.
On second thoughts…
The Unicorn Frappucino is only available until April 23 in selected stored in the US, Canada and Mexico.