Apparently, some people think men and women eat crisps differently, and therefore the 'fairer sex' should have snacks specifically tailored to them.
Indra Nooyi is the CEO of PepsiCo, which owns the Doritos brand. She was recently on the podcast Freakonomics and described how men and women (apparently) eat Doritos differently. She describes how young guys "lick their fingers with great glee, and when they reach the bottom of the bag they pour the little broken pieces into their mouth", and goes on to say: "Women would love to do the same, but they don't. They don't like to crunch too loudly in public. And they don't lick their fingers generously and they don't like to pour the little broken pieces and the flavour into their mouth."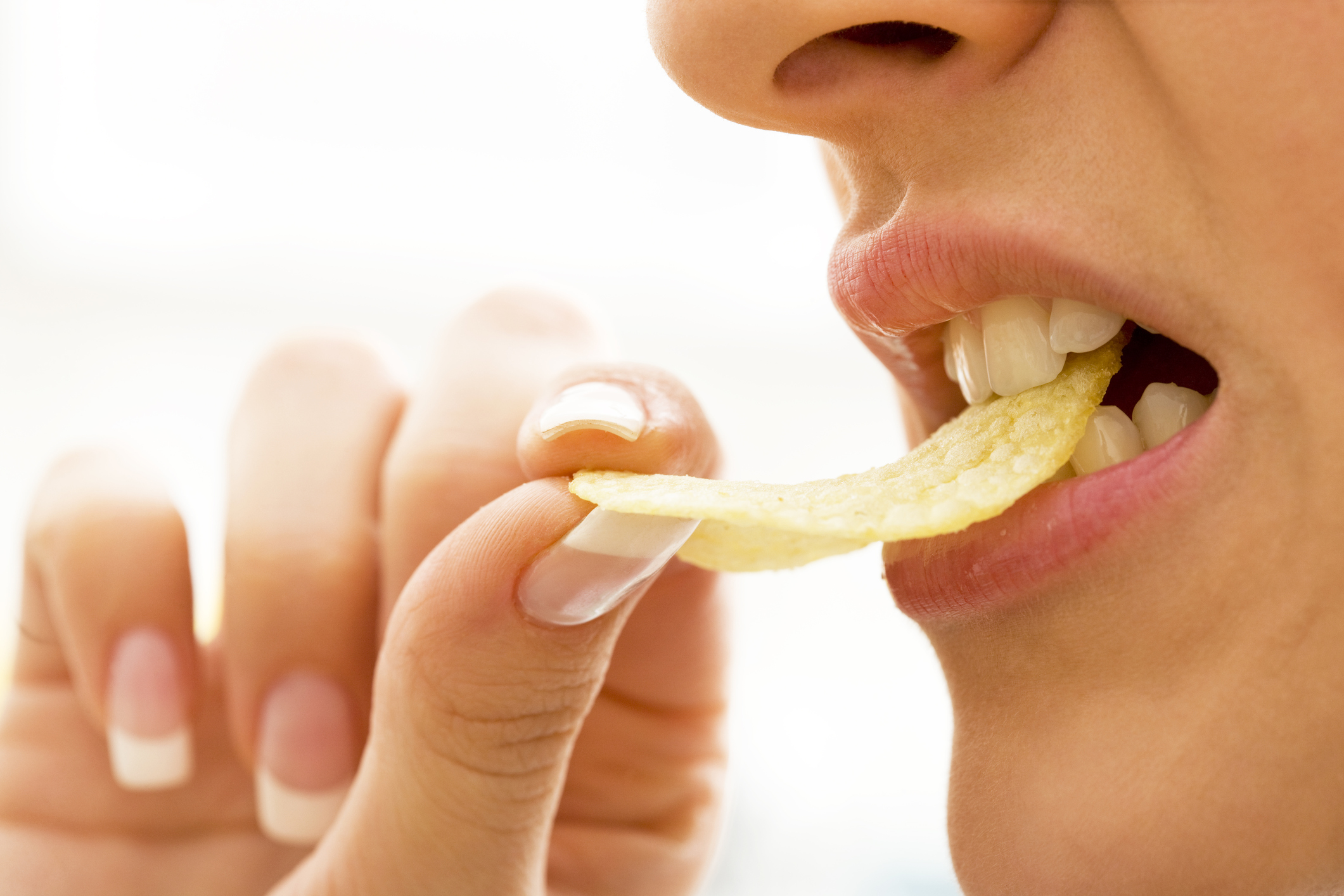 Nooyi then describes how PepsiCo is looking to launch snacks for ladies that are designed and packaged differently. She says: "For women, low-crunch, the full taste profile, not have so much of the flavour stick on the fingers, and how can you put it in a purse? Because women love to carry a snack in their purse."
So there you have it – it's 2018, and yet people still think that women are worried about crunching crisps too loudly, and will be more attracted to snacks that can fit into their purses.
As you can imagine, the backlash to Nooyi's comments has been pretty huge.
Let's just say the sarcasm was real.
Some have been revolting against this idea that women don't actually eat crisps with "great glee".
Crisps now join the ranks of things that have been targeted towards 'feminine', delicate women for no real reason – like pink pens that ladies can hold with their tiny hands. Sadly, something tells us this won't be the last time a brand comes up with a very silly idea like this…
However, it doesn't look like Doritos will actually be developing lady-friendly crisps any time soon. The company retweeted an article from AdAge, where a spokeswoman from Doritos says: "The reporting on a specific Doritos product for female consumers is inaccurate.
"We already have Doritos for women – they're called Doritos, and they're enjoyed by millions of people every day. At the same time, we know needs and preferences continue to evolve and we're always looking for new ways to engage and delight our consumers."