Canada's Prime Minister Justin Trudeau has form in the novelty socks department, especially when it comes to Star Wars.
Earlier in the year, he posted this image on May 4, otherwise known as Star Wars Day, of a pair of socks featuring C-3PO and R2-D2.
And during a discussion at the Bloomberg Global Business Forum in New York, another pair of Star Wars-themed socks made their way into public view.
This time, a pair of Chewbacca socks could be seen poking out of Trudeau's shoes.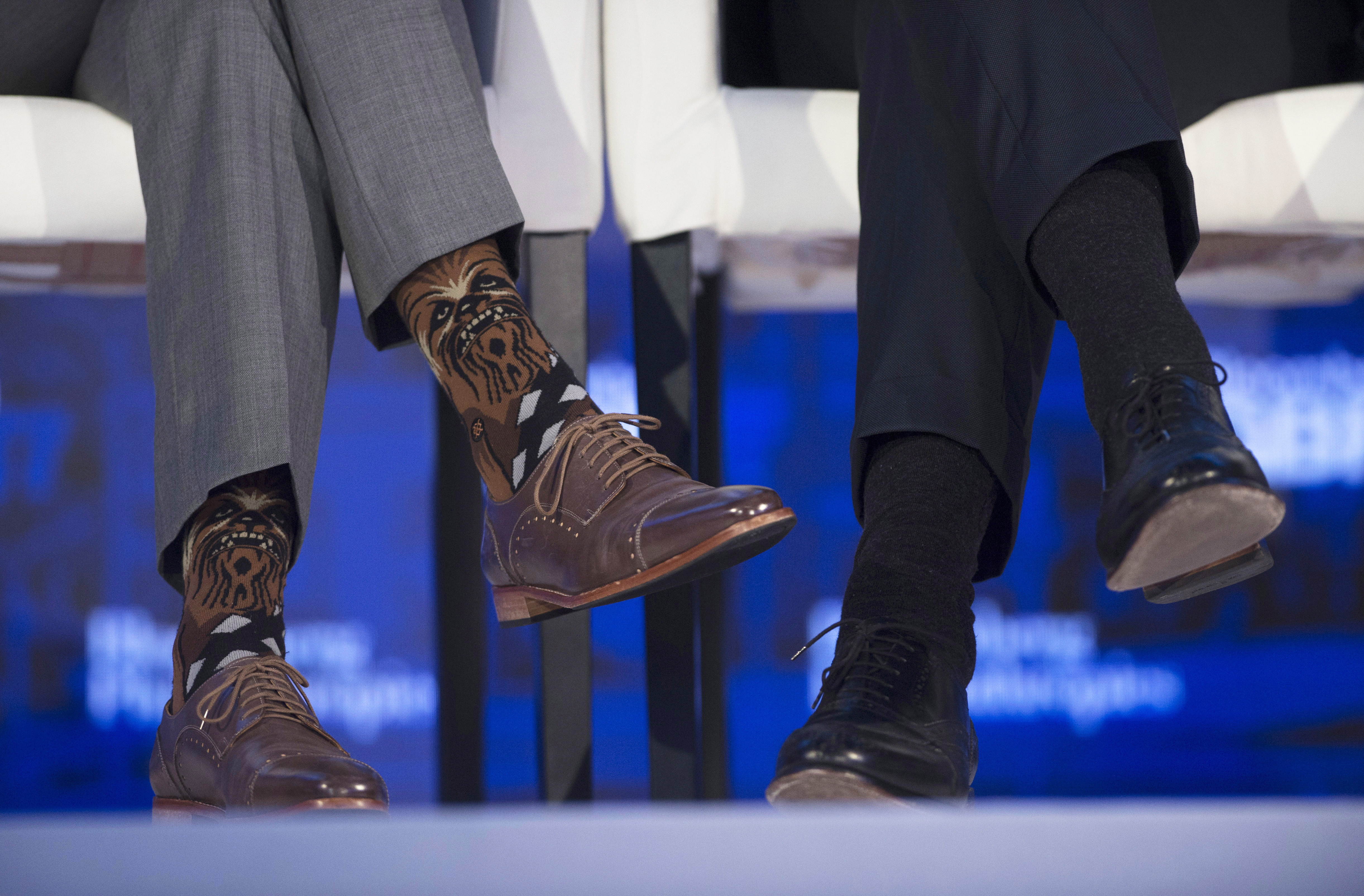 Just about visible here…
…but pretty obvious when Trudeau crossed his legs.
More like shoe-bacca, right?