Most of us find a good pizza hard to resist, but Prezzo have upped the ante and launched a brand new type of base for National Pizza Day.
Made with activated charcoal – which is a bit of a foodie trend right now – the black bases come topped with calabrese sausage, pepperoni, roquito chilli pearls, rocket and mozzarella, on a garlic, chilli and tomato sauce (the Etna). Or there's the Monte Bianco, which comes with a béchamel sauce base, scattered with fresh mozzarella, truffle-infused oil and rocket.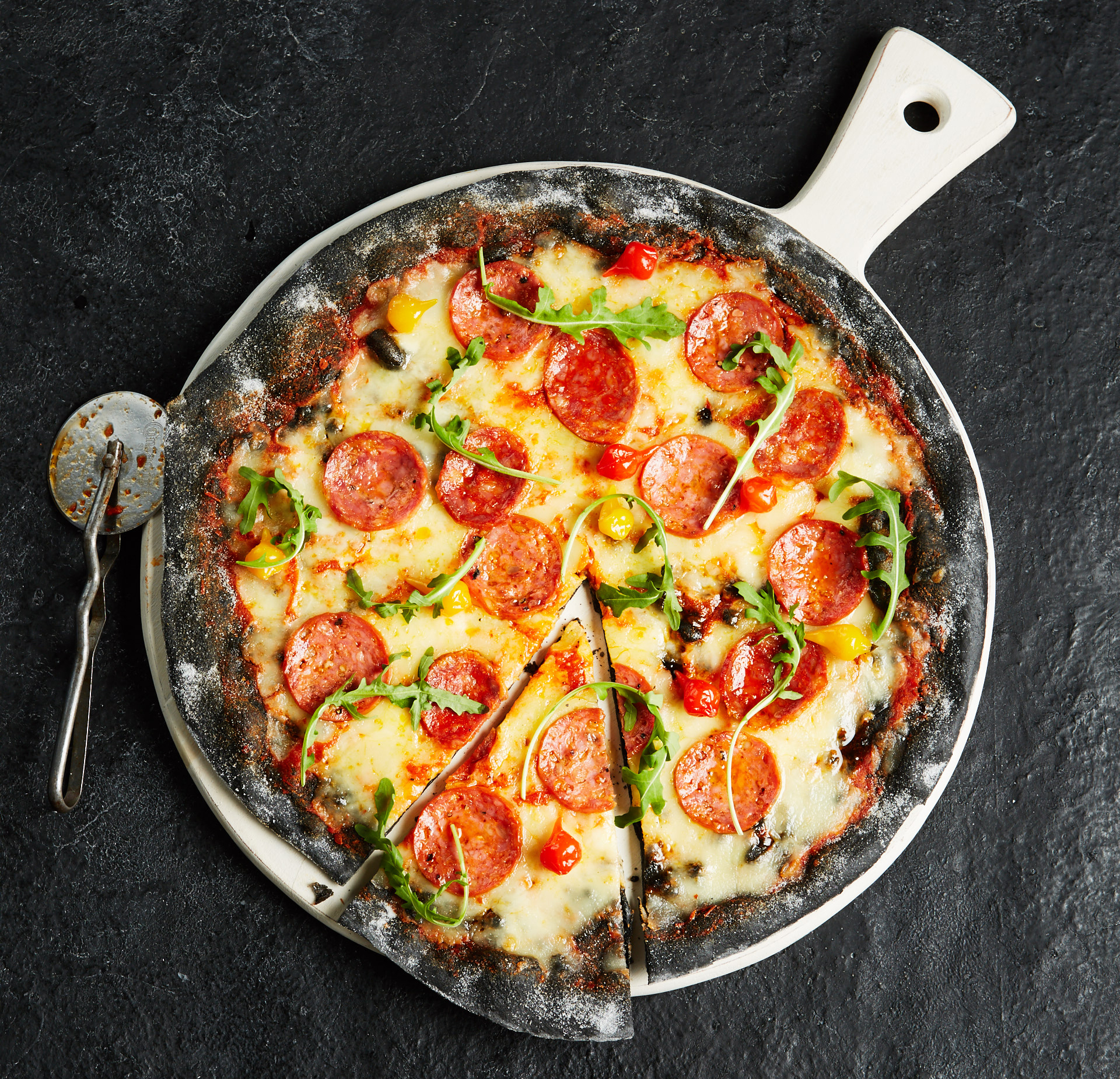 But what does a black pizza actually taste like? Well, to be honest, if you were doing a blindfolded taste test, you might struggle to identify which one contains charcoal, but it is utterly delicious.
It's perhaps slightly more earthy and flavoursome, as one of our chief tasters, Georgia Humphries, declared: "As someone who always opts for a thin and crispy pizza, this charcoal base may well be my new go-to. I don't know if it was just my mind playing tricks one me, but I feel like the crust may have had a slightly earthier taste than normal sourdough, and I really loved the crunch of the crust, especially with the super soft mozzarella cheese on the veggie option. This one was certainly my favourite – really strong taste of truffle oil – but the meaty one had a great kick to it."
Prezzo aren't making any claims, but activated charcoal is also known to help alleviate hangover symptoms, so what better food to put it in than a pizza?
The Etna and Monte Bianco pizzas are both available from today at Prezzo restaurants, and cost £10.95 each.