International Bacon Day is upon us, as if you needed just one day in the year to celebrate its meaty, salty goodness.
Thankfully, it falls on a Saturday, which means you can treat your nostrils and taste buds to a culinary delight, post lie-in.
But what is it that attracts us to these smoky strips of pork and their irresistible aroma?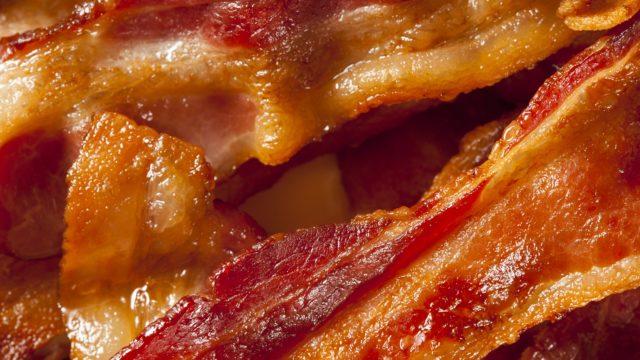 A team of researchers, María L. Timón, Ana I. Carrapiso, Ángela Jurado and Jürgen van de Lagemaat, got down to the bottom of the case in a detailed 2004 study.
One key lies in the browning process which turns rashers from uncooked meat to caramelised, crispy strips.
Scientifically known as the Maillard effect, the chemical reaction takes place between amino acids and reducing sugars to produce a number of unique flavours and smells. They found that some 150 compounds are released through the process, which contributes to the mouth-watering scent.
Combined with melting of the fat, which produces meaty aroma compounds, the curing of bacon with sodium nitrite, which gives it its hue, also contributes to a cured taste when smoked. Researchers found that nitrite differentiated fried bacon from fried pork loin.
This video from Youtube channel AsapScience examines "baconmania" and why it is just so irresistible.
Another element of bacon's popularity is its salt and sugar content, according to Dr Steven Witherly, author of Why Humans Like Junk Food.
"Salt and sugar are the two most important hedonic tastants in foods," writes Witherly, a food scientist.
Hedonic tastants produce pleasurable flavours which enhance food enjoyment, he says.
The author places bacon at number 8 on on his top 10 list of "super pleasure foods", based on their effect on the "physiology of taste and smell".
Witherly also says the combination of the bacon's salt and sugar with the hickory flavour of the wood it is smoked over, provides a "memorable aroma".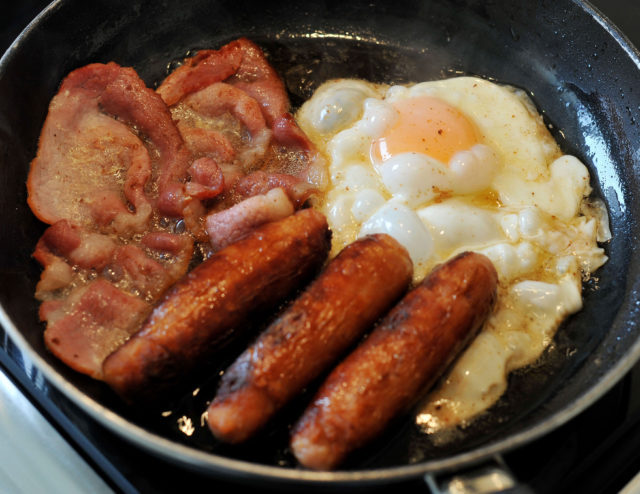 "Hardwoods contain cellulose, hemi-celluloses, lignans, and complex proanthocyanidins, all of which produce a number of interesting aromatic compounds.
"Hence, bacon is high in compounds that make food taste great: salt, fat, sugar, brown reaction flavors, and innumerable taste-active components of hickory smoke," says Witherly.
While you prepare to tuck into your cooked breakfast, the British Heart Foundation recommends taking it easy on the fat.
The BHF's Heart Matter's magazine says: "Don't fry. Instead poach your eggs, grill your bacon and sausages, and replace fried bread with toast.
"A good-sized helping of grilled tomatoes, mushrooms and baked beans will also mean less room for bacon and sausages."