Donald Trump got stuck into handing out aid in storm-battered Puerto Rico on Tuesday, but the way he did it has become a bit of a talking point.
Trump's association with Puerto Rico since Hurricane Maria struck the island has been tetchy, with San Juan mayor Carmen Yulin Cruz accusing the US president's administration of "killing us with the inefficiency".
But during a short visit to the US territory things seemed remarkably cordial, with Trump lobbing out paper towels to a crowd of around 200 and declaring there was "a lot of love in this room, a lot of love… great people".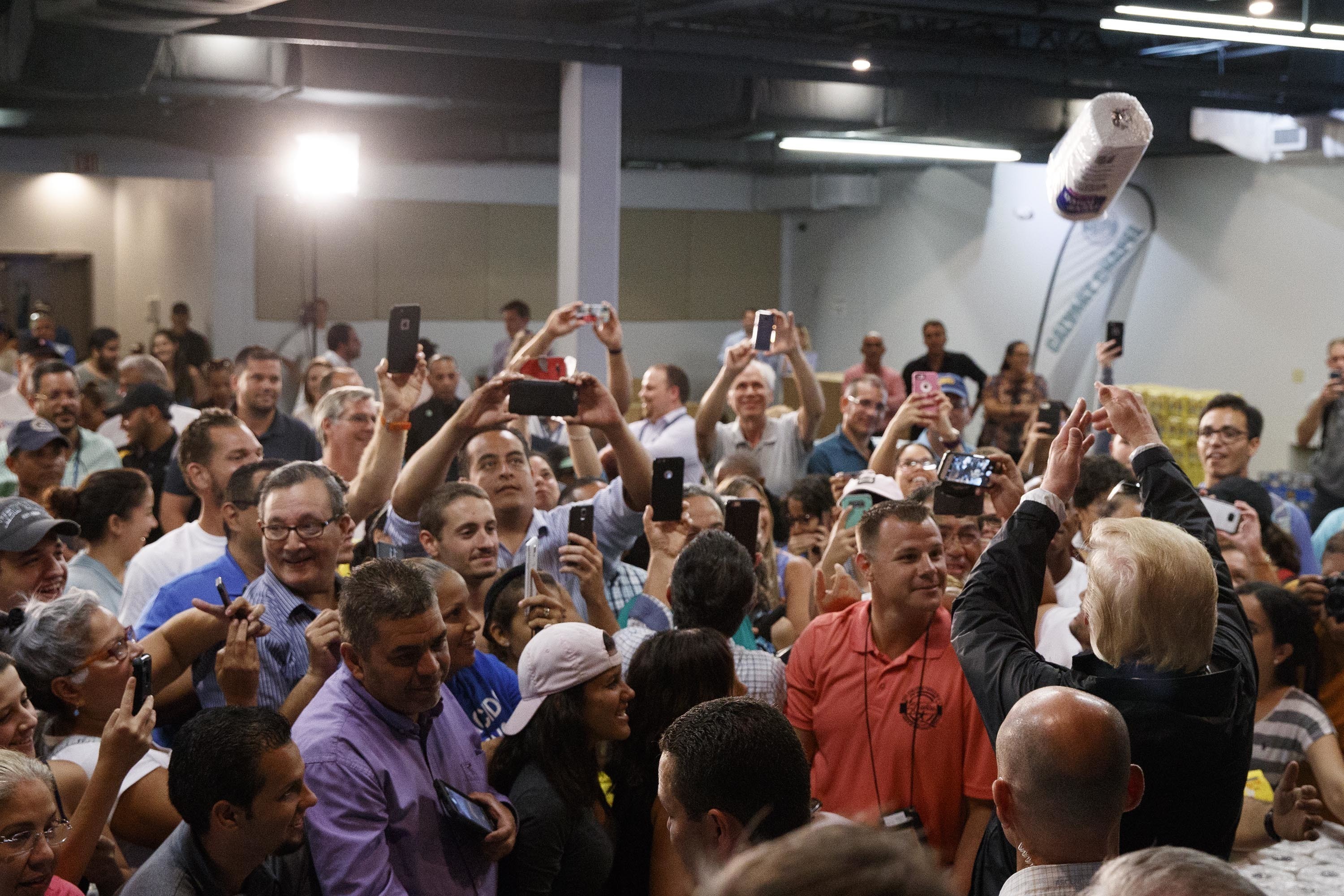 Trump also spent time on the mic praising local officials who had hailed his administration's response to Maria, and appeared to downplay the 34 deaths the hurricane caused.
"Every death is a horror," he said, "but if you look at a real catastrophe like Katrina and you look at the tremendous… hundreds and hundreds and hundreds of people that died, and you look at what happened here… nobody's ever seen anything like this."
Cruz – Trump's most prominent critic in Puerto Rico – attended his first event in an airport hangar, shaking his hand as he went around a table greeting officials.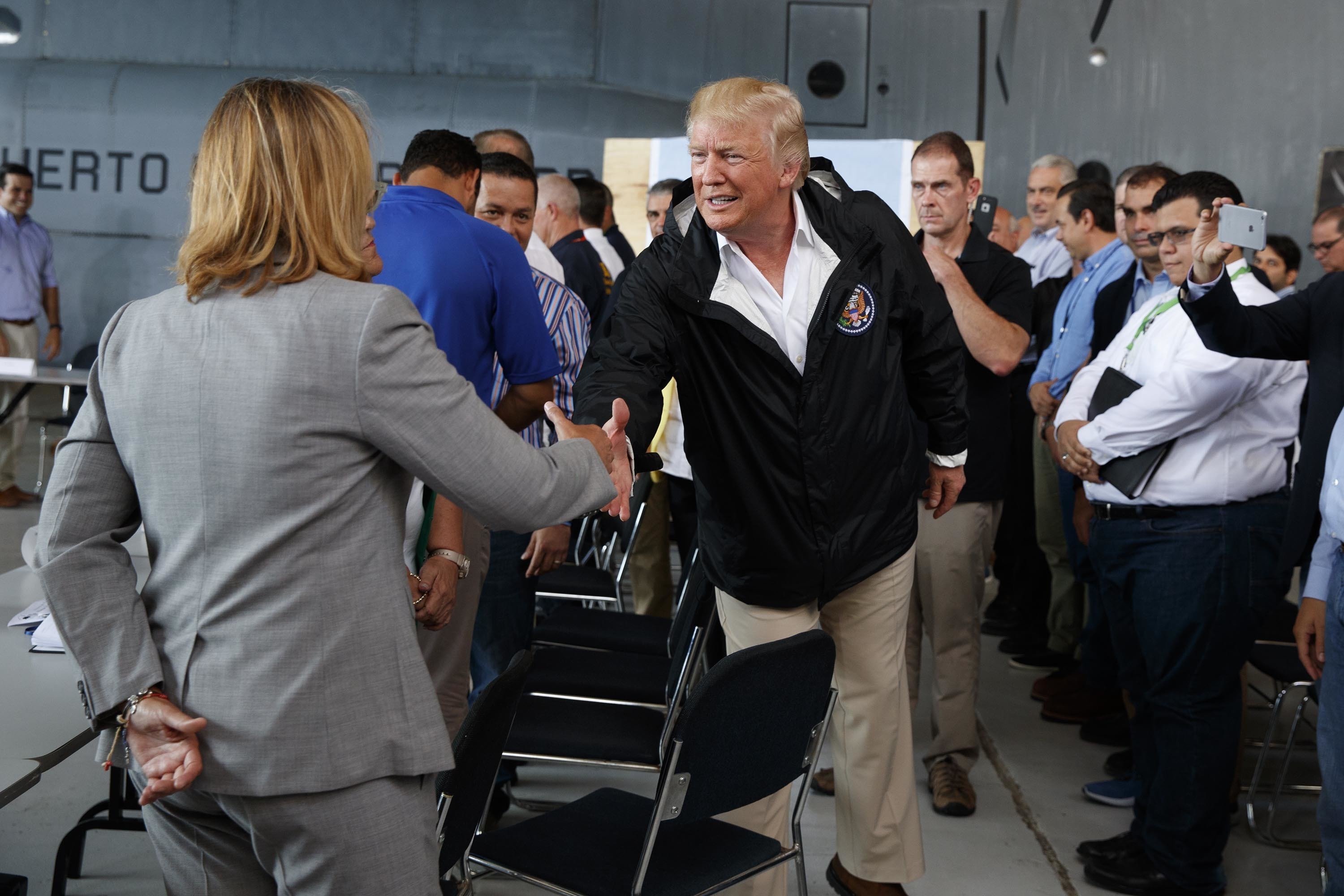 Nearly two weeks after the storm, which is estimated to have caused $90 million (£67 million) of damage, 95% of electricity customers remain without power – including hospitals.
According to the Federal Emergency Management Agency, there are more than 10,000 US officials on the ground on the island, and 45% of customers now have access to drinking water.
The island's governor Ricardo Rossello said he hopes 25% of electricity customers will have power by the end of October.