An extremely rare "horseshoe cloud" was spotted over the American town of Battle Mountain in Nevada.
The photos of the unusual atmospheric phenomenon were taken by resident Christy Grimes and posted on Twitter by the National Weather Service.
And naturally, all the meme-makers got to work.
People were being reminded of moustaches, staples and a certain Microsoft paper clip.
There were conspiracy theories.
But in general, people had a lot of love and appreciation for the odd-looking cloud.
According to Brian Boyd, senior meteorologist at the United States National Weather Service in Elko, Nevada, the unusual shape of the cloud is the result of a rare phenomenon known as the "horseshoe vortex".
He said: "On days with flat puffy cumulus clouds, some weak updrafts form and drive the clouds upward. In certain cases, it can also create a horizontal vortex (perpendicular to what a tornado would be).
"At some lower altitude, the normal atmospheric winds catch it and blow the middle part forward, which allows the ends to trail behind.
"It's all still spinning, but as the winds continue to blow stronger in the middle, it becomes quickly tenuous and soon dissipates. That is, the visible cloud dissipates."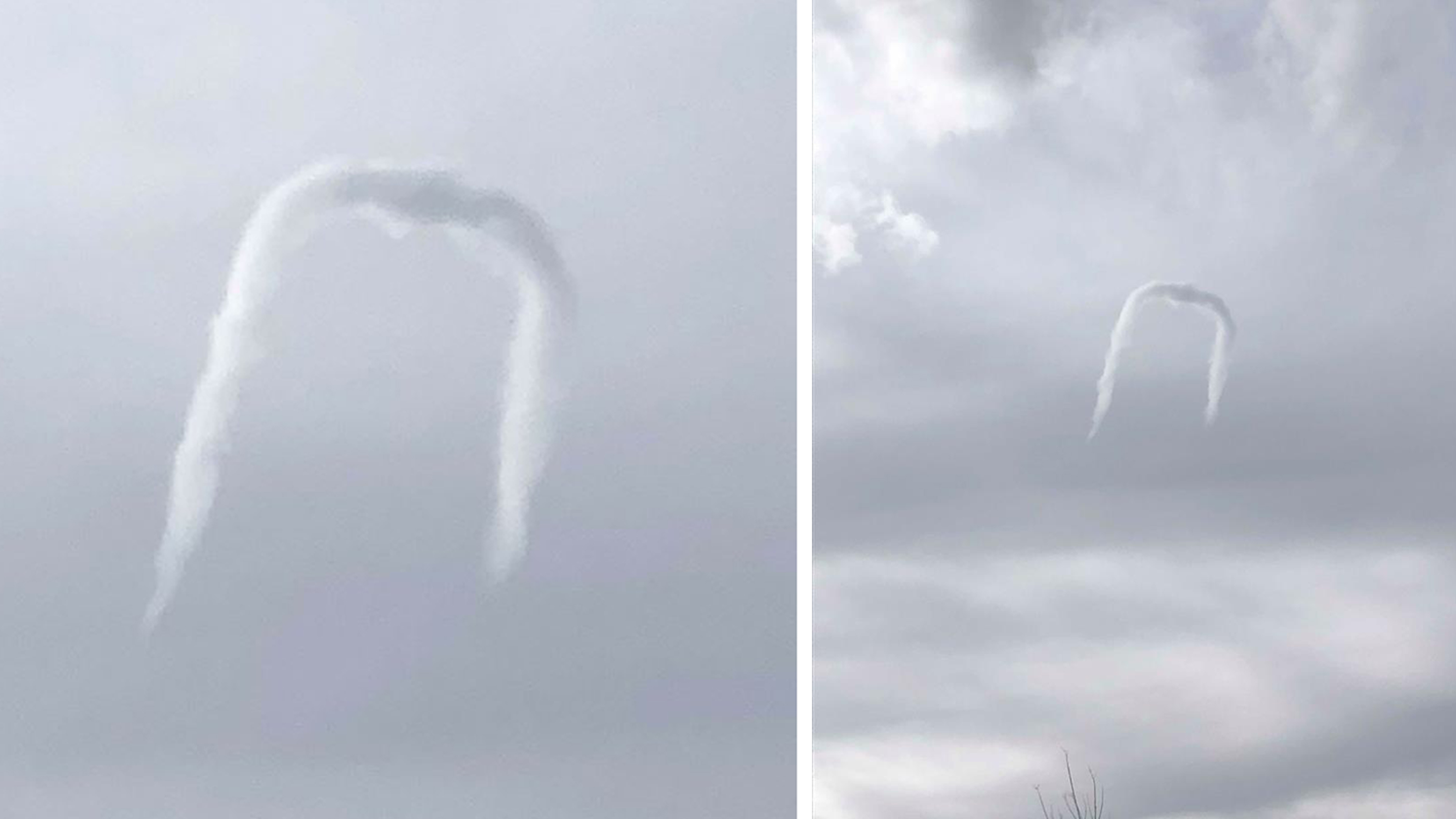 Mr Boyd says the phenomenon does not last long, adding: "You have to be in the right place, right time, and looking up. The moral is: take your camera with you."
Ms Grimes said she was right outside her home when she spotted the horseshoe cloud.
She said: "I thought it was neat looking and that my family wouldn't believe that I seen such a strange-shaped cloud so I took the pictures.
"I had no idea it was so rare. My sister sent it to our local weather Facebook page to ask what it was."