Last year the hashtag #drawingwhileblack started doing the rounds on Twitter, with people of colour introducing themselves and sharing their work.
Now, the hashtag has seen a resurgence in popularity, showing how better representation in the art world is still very much needed.
The hashtag was started by artist Annabelle Hayford, who studies animation and illustration at the Maryland Institute College of Art.
Even though the movement started in America, it's well and truly gone global – showing how widespread the problems with diversity are. We spoke to Dublin-based artist Charlot Kristensen to find out a bit more about her art and why she thinks the hashtag is so important.
Her background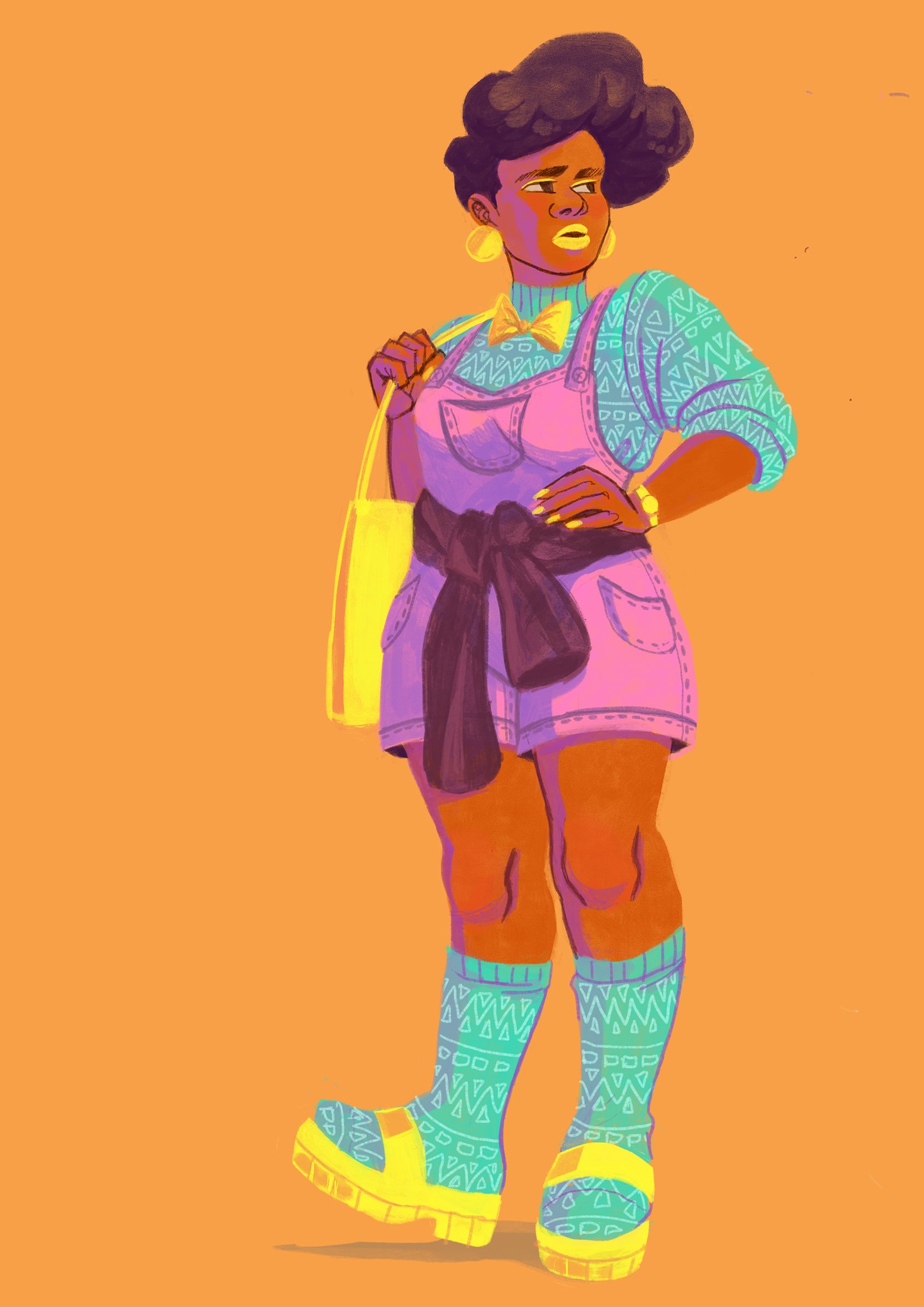 Originally from Denmark, Kristensen's mother is Zimbabwean and her father is Danish. "I grew up in a very mixed family, which is not that common in Denmark," she says.
After the family moved to Belfast when Kristensen was 15, she started studying art and completed a BA in illustration at Middlesex University.
Now, Kristensen lives in Dublin and works as a freelancer alongside her full time job, and runs an online art shop with her partner.
Her work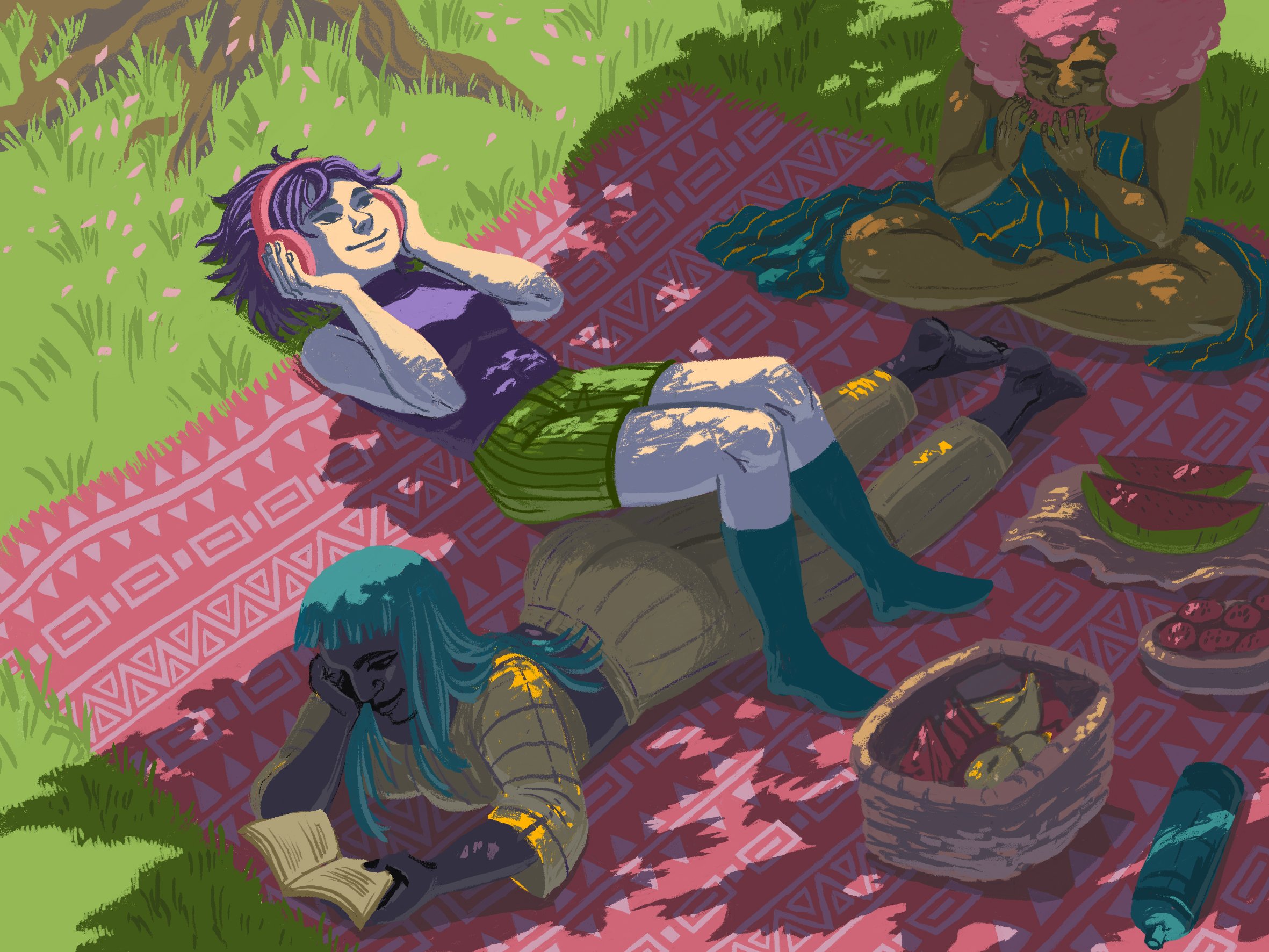 Kristensen mainly works with digital art, and she says it's all highly personal. A large motivating factor behind her work is the fact she grew up never really seeing people that looked like her – either in her home country or on screen.
"Not having positive characters who look like yourself can make you feel inferior and unimportant, and it can make you feel like you need to change in order to fit in," she explains. "I struggled for a long time – and still do – to accept who I am, so this is why I use my art to portray diverse characters who appear empowering and strong."
Why she thinks #drawingwhileblack is so important
There have been increasing conversations around the importance of diversity on screen – just take a look at actor and rapper Riz Ahmed's powerful speech at the House of Commons last year.
#drawingwhileblack is the grassroots art world's response to this. "That hashtag is important because it gives visibility to a community of people who would not otherwise be seen," says Kristensen.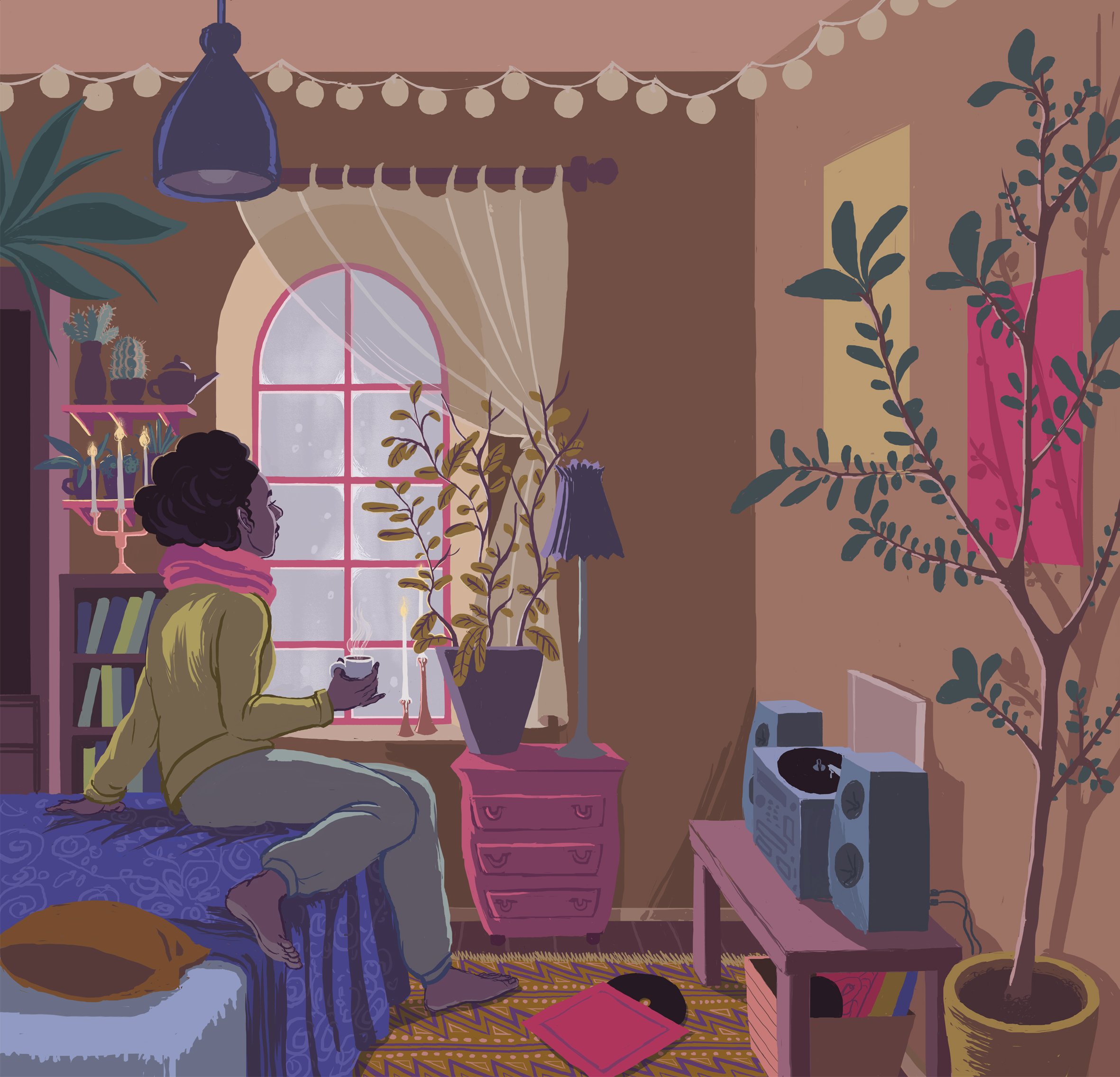 It definitely is refreshing to see Twitter being used as a positive force, and as an artist of colour, Kristensen really appreciates the movement. "It's great to be able to have a voice and be heard through this hashtag," she says. "It's been amazing to get to know so many people of colour who draw, whom I had no idea existed.
"The last few days have felt so empowering, and it has definitely boosted my confidence."
However, the fact #drawingwhileblack is necessary at all is quite dispiriting for Kristensen. "It is sad that we have to make hashtags like these, as we should all be more represented," she says. "But the truth is, black people and other people of colour are quite invisible in most industries."
The continued popularity of #drawingwhileblack helps this battle for proper representation. Here's a look at some of the other artists who have been sharing their work via the hashtag: