The Oscars is one of the most glamorous and over-the-top events of the year, so you can be sure the food is just as extravagant as the gowns.
The Oscars Governors Ball is the event's official after-party, where 1,500 winners, nominees and other very famous people celebrate the ceremony with copious amounts of eating and drinking.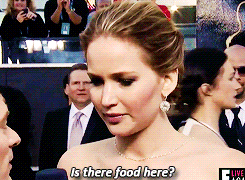 Celebrity chef Wolfgang Puck has once again been enlisted to cater it, making it his 24th consecutive Governors Ball in charge of the kitchen. And this is no mean feat – he's creating over 60 dishes for guests, ranging from one-bite snacks to small-plate entrees.
Here are the most over-the-top things we know will be passing our favourite celebs' lips on Sunday.
1. Miyazaki Wagyu beef
Wagyu is notoriously the most expensive type of beef in the world. It is a particular type of Japanese cow that provides top quality meat, thanks to its marbling and fat percentage.
Money is evidently no object at this party, which is using 136kg of the beef, served raw and paired with puffed black rice, just to make things a little bit more fancy.
2. Sushi
This is LA, so obviously sushi is on the menu. We're not talking about any old Itsu California roll though, but rather a made-to-order sushi and raw bar. One thing we can guarantee is, people will be eating some particularly fresh maki. We wonder if this is where the 160kg of house-smoked salmon ordered is going…
3. Taro root tacos
Taro root isn't exactly on the menu of your average party, but this is no commonplace soiree.
Health conscious celebs will love the addition of these tacos, as the tuberous vegetable is said to have a whole host of benefits: From aiding digestion to improving the immune system.
4. Ruby chocolate
One of the desserts is a chocolate strawberry and cream, but they're not using just any chocolate. Instead, Puck is calling in Callebaut Ruby chocolate, which was only discovered towards the end of last year. This is made from the Ruby cocoa bean and is naturally pink without any added flavourings or colourings.
5. Vegan cookies
We can only guess what proportion of Oscars guests are vegan, but we would assume it is far higher than the national average. Brad Pitt, Kate and Rooney Mara, Anne Hathaway – many of our favourite stars have chosen the plant-based life.
Hence why Puck is making 1,000 vegan cookies for the event – he certainly knows his audience.
6. 7,000 mini chocolate Oscars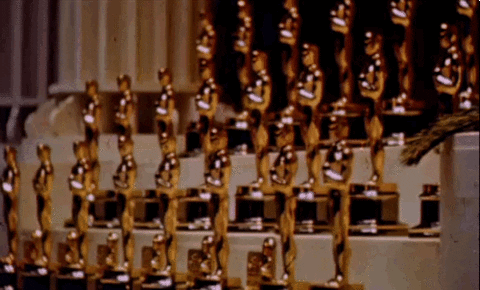 Chocolate is a huge feature on the menu, which also includes 1,000 artisan chocolate bon bons. We wonder how many famous faces actually get stuck into these sweet treats.
7. Piper-Heidsieck Champagne
A fancy event calls for some top quality champers, and you can recreate the Oscars at home by buying a bottle of the Piper-Hedsieck Champagne Brut for £30 from Sainsbury's.
Seems fairly reasonable when you're splashing out on just one special bottle, but we can only wonder how many they'd need to fill the predicted 12,000 glasses.
8. Edible gold dust
This is the Oscars, after all, so how better to celebrate than with 14kg of edible gold dust?
We're pretty sure Puck'll manage to make it look classy and not like a children's birthday party.