It's national Cycle to Work Day in the UK; a chance for those who don't normally don lycra first thing to get on two wheels, and for those who already cycle in every day to feel even more smug than usual.
Of course, everyone already knows the health, wellbeing and fitness benefits that cycling to work brings, but there's other insider knowledge you'll only know if your daily commute involves a bike…
1. Cycling as fast as you can is the closest you'll come to feeling like you're actually flying – meaning you basically fly to work.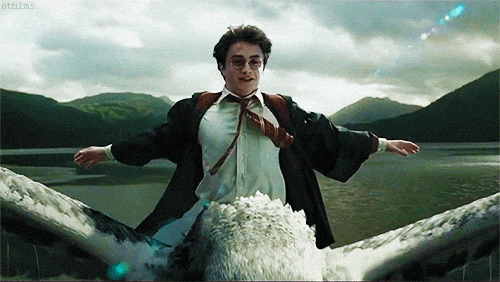 2. Getting pinned between two buses is one of the scariest things ever…
3. Although, clocking a lorry that's turning left into your cycle lane and hasn't noticed you (cue some serious brake slamming) is worse.
4. You become even more obsessed with the weather forecast – and would take torrential rain over high winds any day.
5. It's always tempting to cycle across vacant pedestrian crossings when the green man is buzzing, but it's totally not worth the risk for three extra seconds at your desk.
6. Some mornings you manage to get stuck at every single set of traffic lights – this is the universe telling you it's going to be an awful day at the office, and to consider turning round and going back to bed.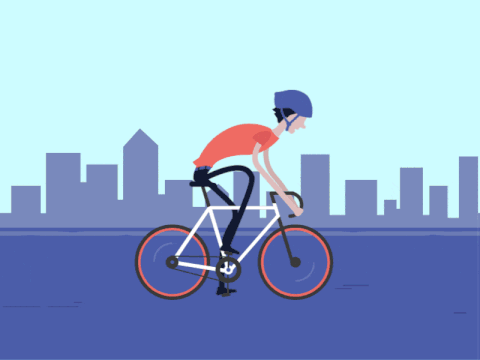 7. No one looks good in a bike helmet. No one.
8. There is an optimal speed to aim for: Fast, but not so fast that you absolutely have to shower once you're at the office.
9. You get home having worked through your day in your head as you pedal along, so can switch off and fully relax when you get in. Cycling to and from work is pretty much free therapy.
10. The hassle of the odd puncture is massively outweighed by the joy you feel knowing that, most of the time, you're in control of your commute and don't have to get the dreaded bus.
11. Parked cars are genuinely terrifying. The fear of being 'doored' is constant.
12. There is a silent feud going on between cyclists on push bikes, and those on electric ones – pick a side and stick to it.
13. Road bikes may be super speedy and look oh so professional, but nothing is more practical than a bike basket.
14. Cyclists wearing headphones are idiots – how can you hear anything?!!
15. Cyclists who have music pumping out of speakers in their rucksacks are marginally better – as long as it's good music.
16. Realising it's autumn, it's getting dark at 4pm and you've forgotten your bike lights is unbearable.
17. To be honest, cycling home in the dark during autumn and winter will seriously test your commitment. You won't survive without gloves and a snood.
18. Realising you locked your bike up outside all day with your lights still attached, then getting ready to cycle home and noticing someone's nicked them, is the worst.
19. You can't beat the feeling of overtaking other cyclists on a hill – even if they are children with tiny, tiny legs.
20. Cycling to work saves you SO MUCH money.
21. The smugness of cycling to work will keep you going all day long – mostly because you know you can justify eating hundreds of biscuits.