French presidential candidates Emmanuel Macron and Marine Le Pen squared off against each other last night in their final debate before Sunday's runoff vote.
The mammoth two-and-a-half-hour debate ended with insults and heated barbs from both sides.
The latest opinion polls show the pro-EU Macron holding a strong lead over his far-right rival Le Pen. Here are all the key areas covered in the debate.
The economy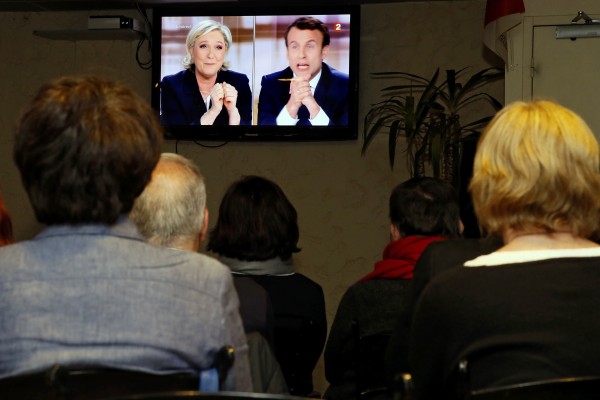 The two clashed over how to jump-start the floundering French economy and create jobs.
Le Pen told Macron, a former economy minister and one-time investment banker that, for him, "the law of the strongest must apply". She said "radical" changes are needed to reduce the country's 10% unemployment rate.
Differences included how to negotiate the 35-hour work week currently in place.
Macron promised lower taxes for all workers, and acknowledged he would raise taxes on retirees who are well off financially.
Terrorism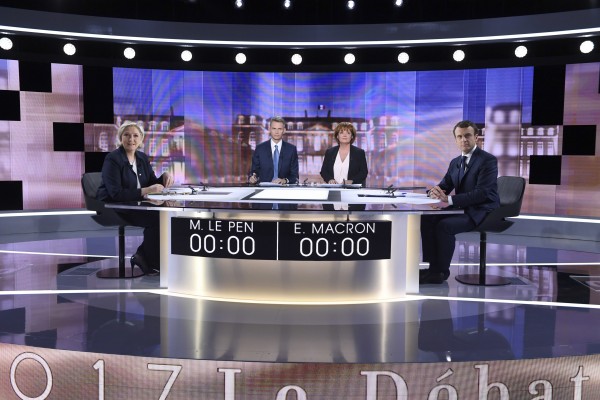 Le Pen accused her centrist rival of being "complacent" about Islamic fundamentalists. She said "we must eradicate the Islamist ideology."
She has pledged to shut down a powerful fundamentalist federation linked to the Muslim Brotherhood, known as the Union of Islamic Organizations in France, or UOIF, and said it supports Macron. She also proposed a series of measures to stamp out the possibility of another terrorist attack, including expelling all foreigners with a file and revoking the French citizenship of dual-nationals under suspicion.
She said to Macron, "You are waiting for an attack" rather than taking proactive measures.
On the flip-side of this, Macron said that Le Pen would lead France to civil war and give Islamic extremists what they want by infringing on the rights of Muslim residents.
Macron insisted he would be "inflexible" and "fight against Islamic terrorism on every front" – without exacerbating the problem.
The EU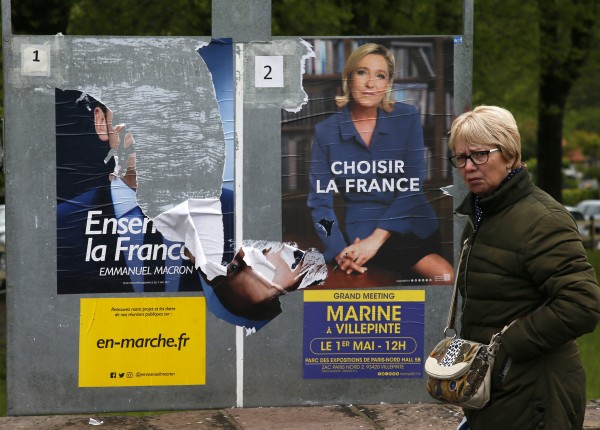 Unsurprisingly, the EU is another area that the two candidates have opposing views on.
Le Pen is staunchly anti-EU. She said that if elected, she would call a referendum on making France more independent of the EU, which would include restoring the French franc as the nation's currency.
Macron opposed this stance in no uncertain terms, and said he is "against everything Marine Le Pen said" on European issues and the euro currency. He thinks that France is stronger as part of the EU, saying that leaving the EU and the eurozone would be "dangerous" and could potentially lead to a devaluation of the French currency.
International relations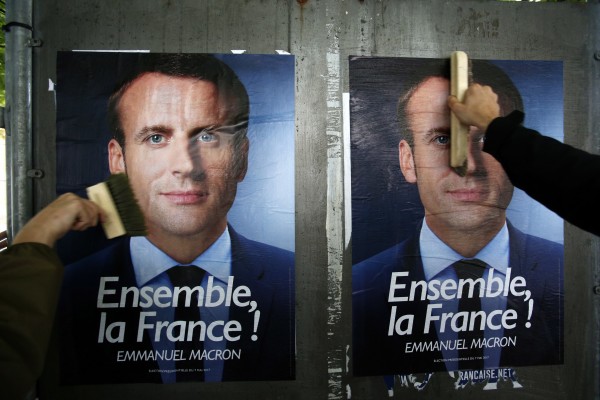 Le Pen tried to tear down her opponent by referencing his relationship with Germany. She said that regardless of who wins on Sunday: "France will be led by a woman, me or Madame Merkel."
Le Pen instead wants to focus her relations elsewhere, saying she was best-placed to hold talks with Russia, the US or Britain as it leaves the EU.
Le Pen's political legacy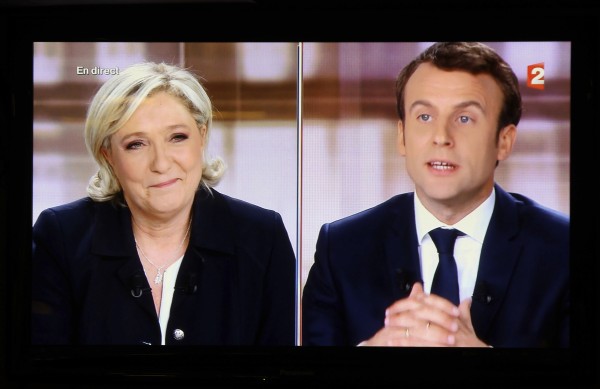 Macron derisively referred to Le Pen as "an heir," reminding voters that the name Le Pen has been an inglorious part of French politics for 40 years.
It was a reference to her father, National Front party co-founder Jean-Marie Le Pen. He was expelled from the party in 2015 after he reiterated anti-Semitic comments.
Macron said he was standing up to her views that marginalise some French residents as "dirty" foreign people. He said her platform is based on "fear and lies" and that France must move away from system that produced her far-right party.
As if things couldn't get any icier, Macron told Le Pen: "You are its parasite."
Le Pen interjected "What class!"