Michelle Obama has criticised Donald Trump's administation for its decision to roll back her healthy school lunch regulations, asking "What is wrong with you?"
Without mentioning the president's name, Obama urged parents to think about the motives behind the government's proposed changes to her initiatives, while at a health conference in Washington.
She said: "You have to stop and think, 'Why don't you want our kids to have good food at school? What is wrong with you and why is that a partisan issue?
"I don't care what state you live in, take me out of the equation, like me, don't like me, but think about why someone is OK with your kids eating crap,".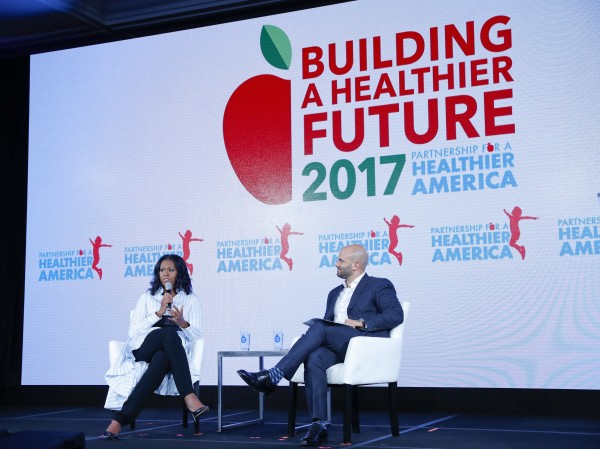 At the beginning of May, Agriculture Secretary Sonny Perdue announced the department would delay an upcoming requirement to reduce the amount of sodium in school meals.
The decision rolls back rules the former First Lady supported as part of her Let's Move anti-childhood obesity initiative.
This includes the requirement that students must take fruit and vegetables in the lunch queue, with Perdue arguing many children throw the items away.
He said: "If kids aren't eating the food, and it's ending up in the trash, they aren't getting any nutrition — thus undermining the intent of the program".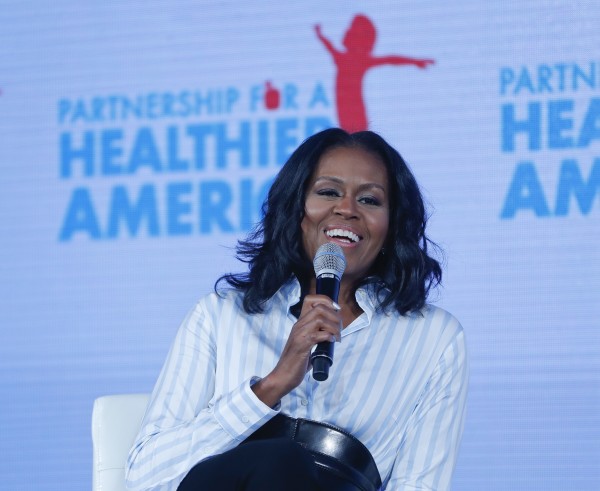 However Obama suggested adults take charge of their children's health and not leave the decision down to their kids.
She said: "How about we stop asking kids how they feel about their food because kids, my kids included, if they could eat pizza and French fries every day with ice cream on top and a soda they would think they were happy, until they get sick.
"That to me is one of the most ridiculous things we talk about in this movement.
"You know what? Kids don't like math either. What are we going to do? Stop teaching math?"