A British satellite designed to film full-colour videos and take high-definition photos of Earth has gone into orbit in space.
The prototype, which will be operated by Earth-i, a UK start-up which wants to lead the way in the space data-gathering market, was launched into orbit by the Indian Space Research Organisation (ISRO).
The performance of the demo satellite, manufactured by Surrey Satellite Technology Ltd (SSTL) in Guildford, will be monitored in the coming months and if all goes well, SSTL will move forward with the first batch of five 100kg satellites.
The devices are expected to pave the way for about 15 spacecraft, forming a "constellation" of satellites which will be known as Vivid-i.
The new commercial constellation will be the first of its kind to provide full-colour video.
Earth-i chief executive Richard Blain said: "We are now researching and testing the technology and data services for the Vivid-i Constellation using the still and video imagery from this prototype – and showing our customers what will be possible in the future from new capabilities such as colour video from space."
Dubbed CARBONITE-2 by SSTL and VividX2 by the Earth-i team, the satellite will circle the globe 313 miles above Earth, travelling at approximately 7km (4.4 miles) a second.
An ultra high definition (UHD) camera inside it will capture high-resolution images, and for any location on Earth.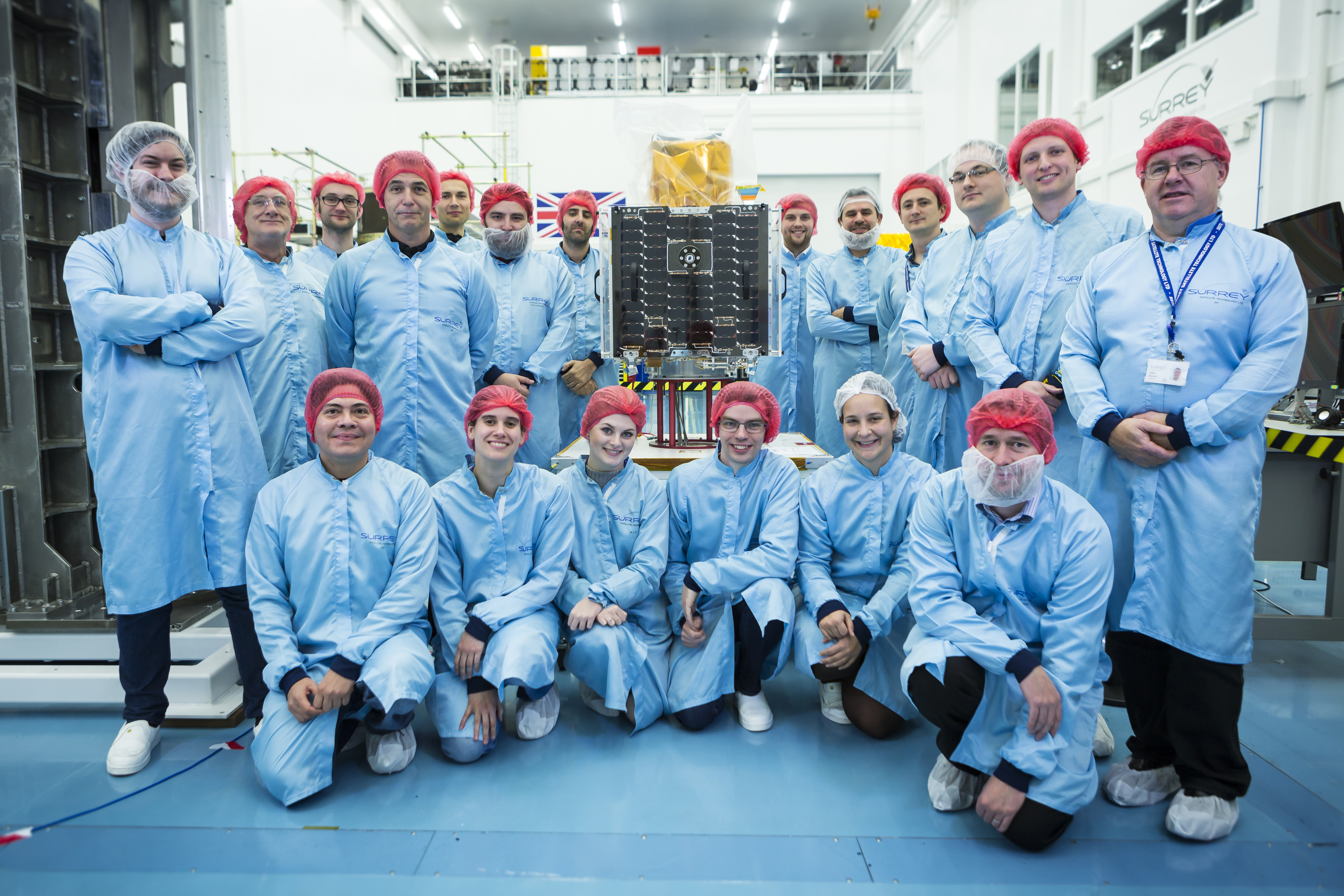 According to Earth-i, it can film up to two minutes at a time of video which can show moving objects such as vehicles, vessels and aircraft.
The company said it wanted to send "timely images and video from space to improve investment and trading decisions, monitor and track their assets more cost effectively, track changes or activities in critical locations, and predict future events with more certainty".
Mr Blain told the BBC: "We can collect up to 50 frames per second, which is a lot of information.
"That allows us to stack the individual images and increase our effective resolution, achieving somewhere around 65cm to 75cm."
Space data is being seen as a burgeoning market and the falling cost of satellites means more businesses are now turning to the "final frontier" to gather information from around the globe.
Dr Graham Turnock, chief executive of the UK Space Agency, said: "Today's launch is a significant moment for the UK and global space industries, with Earth-i's progress being tracked across the world.
"The Government's recently published Industrial Strategy set out a clear vision for the UK to become the world's most innovative nation and we are working with industry to capture 10% of the global space market by 2030."