US former presidential candidate Senator John McCain has been diagnosed with brain cancer.
The discovery of McCain's glioblastoma, an aggressive cancer, was discovered after he had a blood clot removed above his left eye.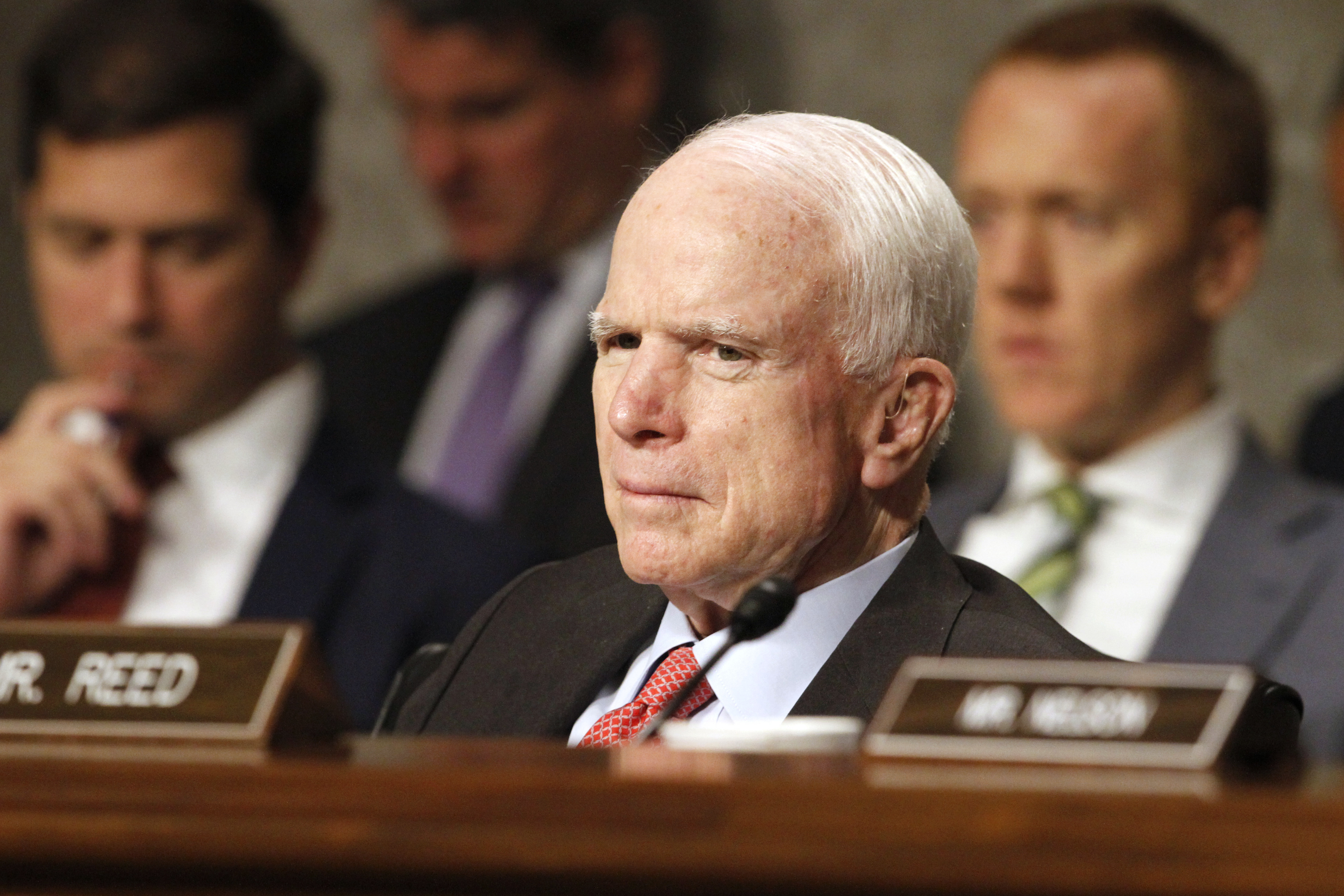 Whilst the politician is recuperating at his home in Arizona, he has received a wealth of support from political allies, enemies and strangers – and here are but a few.
Past presidents Barack Obama and Bill Clinton might be Democrats while McCain is a Republican, but their words were warm and assured towards the war veteran.
Current president Donald Trump and vice-president Mike Pence also shared messages of support.
McCain, 80, served in Vietnam and has had a lifetime of near death experiences including surviving the July 1967 fire and explosion on the USS Forrestal that killed 134 sailors.
In October 1967, his navy aircraft was shot down into Truc Bach Lake in Hanoi, and he spent more than five years in a North Vietnamese prison.
Politicians including former presidential hopefuls Hillary Clinton and Bernie Sanders, and former vice-president under Obama's administration Joe Biden shared their thoughts.
South Carolina Republican Senator Lindsey Graham said he spoke to McCain on Wednesday over the phone.
He said his close friend told him: "Yeah, I'm going to have to stay here a little bit longer, take some treatments.
"I'll be back."
McCain has run for presidency twice but was thwarted both times.
After losing to Obama in an electoral landslide in 2008, McCain returned to the Senate, determined not to be defined by a failed presidential campaign.
The well-wishing for McCain's recovery has been cross-party and apolitical and is evident of the respect for the man – something many chose to point out.
Let's hope he gets well soon.
- Press Association