Tim Farron has quit as leader of the Liberal Democrats, saying he has found it "impossible" to lead the party and be a committed Christian.
He said he had been torn between his religion and serving as a political leader, and found himself to be "the subject of suspicion" because of his religious views.
Farron faced criticism during the general election campaign for failing to clarify whether he thought gay sex was a sin.
After days of pressure to clarify his stance, Farron eventually said he did not think it was a sin, but continued to face questions in interviews.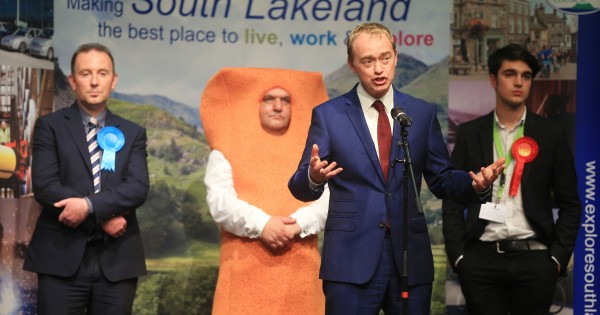 In his statement, he said the continued questions over his faith showed "we are kidding ourselves" if people in Britain thought they were living in a tolerant liberal society.
People on Twitter have been reacting to his departure, which came just hours after Lord Paddick – the party's openly gay home affairs spokesman – said he was quitting over "concerns about the leader's views on various issues".
Some were sad to see Farron go and could understand the reasons behind it.
But others were unhappy with the way he did it.
Farron said that he would carry on as party leader until Parliament breaks for the summer recess next month when an election for a new leader will be held.