Footage of a parade in Montreal, Canada, has gone viral and caused a race row online.
The video shows a singer and a pianist being pushed on a float by four black teenagers in khaki outfits while dozens of white dancers in white clothing follow behind, singing.
"I'm not sure that the parade organisers understood the concept of diversity," Felix Broullet wrote in his Facebook post, which has received more than 1.3 million views since Saturday.
"It was probably the culmination of a bunch of seemingly unrelated bad decisions," he told the Press Association.
However, the event's organiser Maxime Laporte told local media that it was a coincidence those pushing the float were black – and complaints were "unjust" and "exaggerated".
"We have people of all origins, Asian, African, from everywhere in the world who are Quebecers and participated in the parade," Laporte told Radio-Canada.
"We need to look at this situation as a whole," Laporte told the Montreal Gazette. "It was a wonderful parade that represented (Montreal's) diversity. People need to make a better judgment call in these circumstances."
The parade was being held on Saint Jean Baptiste Day, which is celebrated every June 24 as a celebration of French-speaking history and culture in Quebec.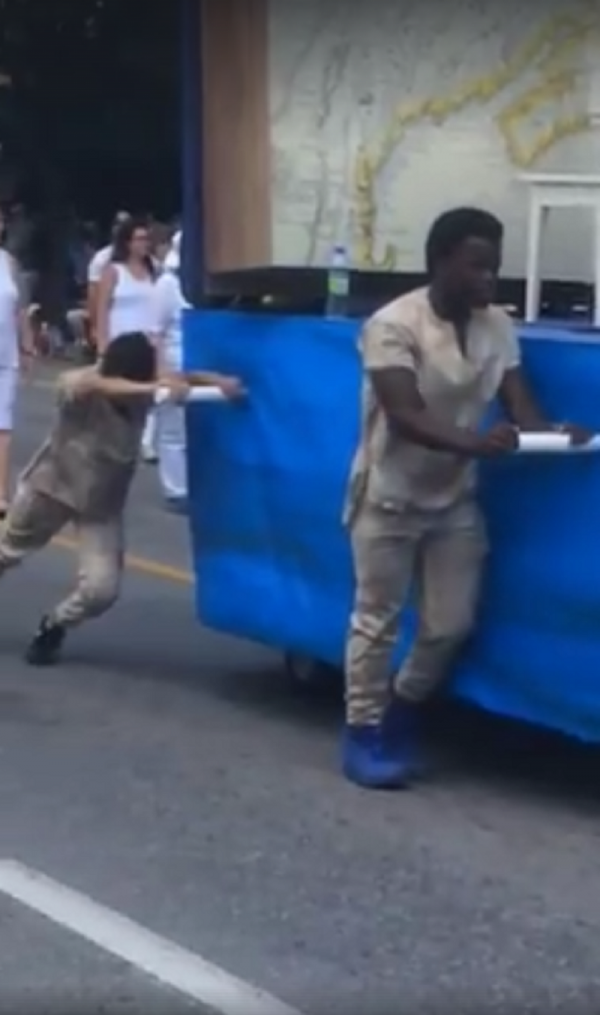 The teenagers seen pushing the float were students from Louis-Joseph-Papineau, a local high school.
"I think it's a shame that people saw a colour and not the participants," the students' coach Sterve Lubin told CBC News. "It was a pleasure for us to be there."