The White House has come under criticism after photos emerged of Donald Trump meeting with Russian officials.
The photos were taken by a Russian news service photographer in the Oval Office, which could constitute a security breach, as a senior official said the Trump administration was not aware of the cameraman's role.
The source said they had been misled, and thought the man was the official photographer of Russia's foreign minister Sergey Lavrov – they were therefore surprised to see the photos on Russian news agency Tass a short time later.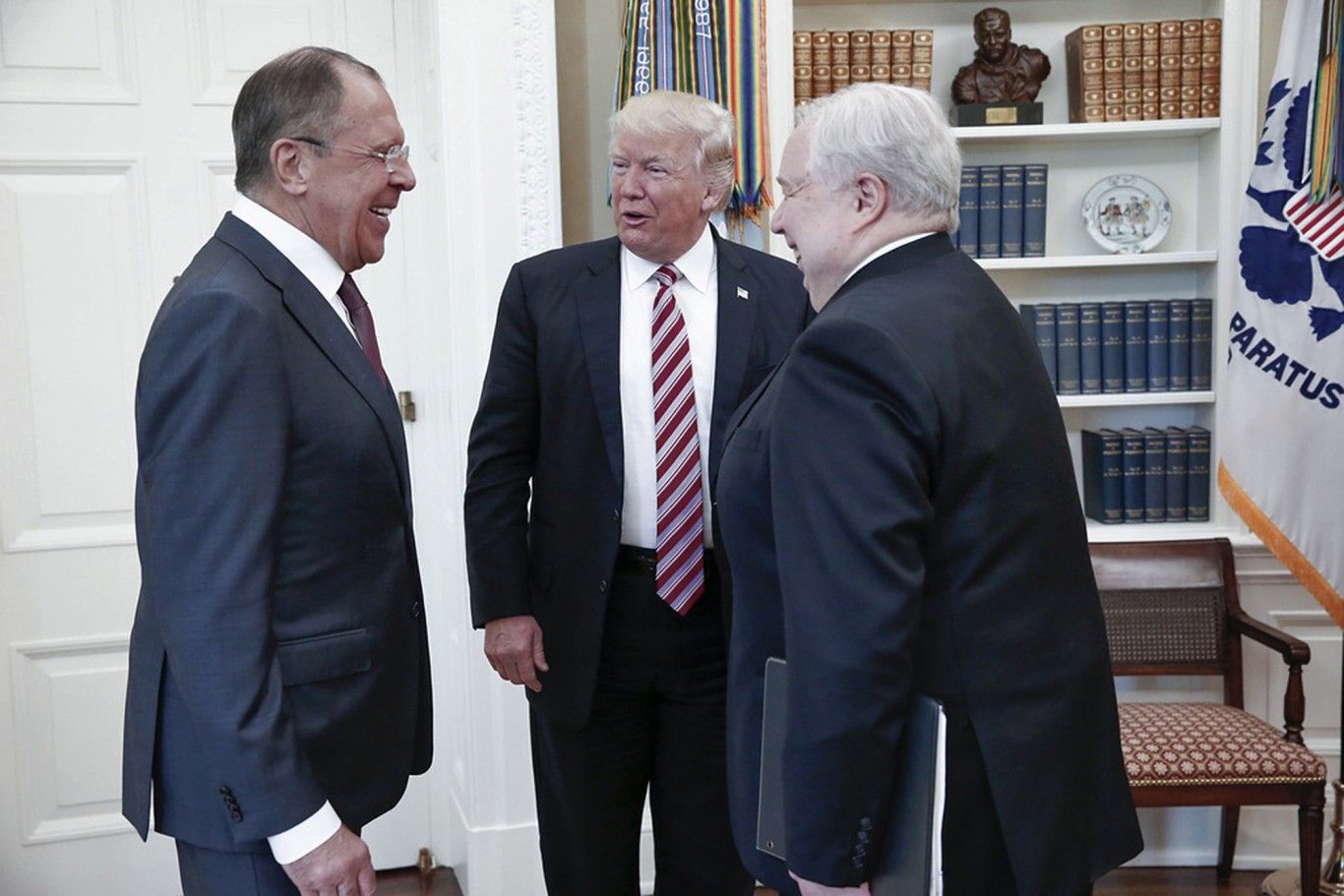 The photos show Trump laughing with Lavrov and the ambassador to the US, Sergey Kislyak.
US press photographers were not invited to the meeting, there had been no plans to immediately release images, and in an official White House account of the meeting, the presence of ambassador Kislyak was not mentioned.
The photos came the day after the president fired FBI director James Comey, who had been running an investigation into whether the Trump administration colluded with Russia to influence the outcome of last year's election.
The White House said Comey was fired for his incompetence as FBI director, as well as his mishandling of the Hillary Clinton email investigation.
But many politicians and commentators pointed to Comey's Russia investigation and questioned whether Trump had something to hide.
White House spokeswoman Sarah Huckabee Sanders said that it is "proper protocol" to close a meeting to the press when Trump is meeting a foreign official who is not a head of state. Barack Obama's staff frequently adopted a similar policy.
Officials dismissed any security concerns, saying Lavrov's entourage went through the typical visitor screening process and that the White House is routinely swept for listening devices.
But security experts still questioned the event.
Colin Kahl, former vice president Joe Biden's national security adviser, asked if having a Russian photographer in the Oval Office was a good idea, to which David S Cohen, former deputy director of the CIA, replied "no, it was not".