The civil war in Syria has been raging on for six years now, with no real signs of slowing down.
March 15, 2011 is widely regarded at the beginning of the unrest, when anti-government activists began their uprising.
And in the years that have followed, as the protests developed into a bloody war, at least 7.6 million Syrians have been forced to leave their homes and flee to another country, while 4.8 million are in need of help in hard-to-reach or besieged locations, according to the UN.
There are certain countries that frequently make headlines for their contributions to the crisis – think the overachievers like Canada and Germany, and those who take criticism such as the UK and the US. But there are many other countries helping out with the crisis which don't get as much attention.
So on the sixth anniversary of the start of the war, we look at how these countries have actually responded to the humanitarian crisis.
Neighbouring and nearby countries
More than 4.8 million Syrians have registered with the UN in Turkey, Egypt, Iraq, Jordan and Lebanon.
With its long accessible land border and relative safety, a common question that's been asked by the public, particularly in Europe, is: "Why don't Syrians just stay in Turkey?"
The reality is, most of them do – there are over 2.9 million Syrian refugees in Turkey, making it the largest host to people from Syria. But Turkey also acts as a gateway to Europe so some do decide to carry on, for various reasons, and make the treacherous journey overseas.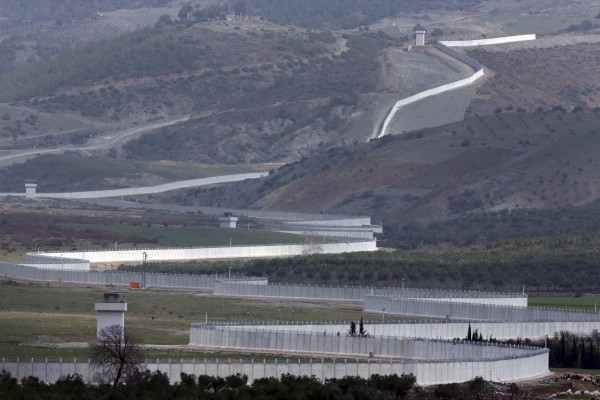 There are also more than 1 million Syrian refugees in Lebanon – a huge amount when you consider the whole country is not much bigger than Wales. That amounts to around one in five people living in the country being Syrian.
But there have been border closures on and off since 2013 and at the start of 2017, Lebanon's president Michel Aoun expressed an interest in sending Syrian refugees back to Syria by setting up "safe zones" in the country – an idea also backed by US president Donald Trump.
Jordan has built up a name for itself in its short history as something of a refugee haven after welcoming forced-out migrants from Palestine, Lebanon and Iraq. There are currently 656,000 registered refugees from Syria in Jordan, making up around 10% of the population. However, the border between the two countries has been closed since 2016, leaving tens of thousands stuck in limbo.
In the nation's response plan for the next few years, King Abdullah II of Jordan was quoted as saying the Syrian crisis "has set back the strides of our economy and has created tremendous problems in our development, job growth and debt reduction". But Queen Rania of Jordan has also said: "Together we must do more and must do more with less."
Gulf states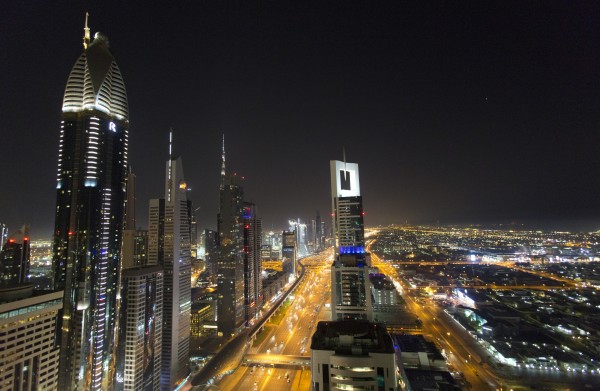 There is a lot of confusion when it comes to what the wealthy Arab nations of Qatar, Saudi Arabia, and the United Arab Emirates have done for Syrians in their time of need.
The countries have been on the receiving end much criticism, from charities, NGOs and the public, for "offering zero resettlement places" to Syrians. None of the six members of the Gulf Cooperation Council (GCC) has signed the UN's convention on refugees, either, which defines their status as refugees and the duties of governments.
But Saudi Arabia issued a press release stating they've actually received around 2.5 million Syrians since the beginning of the conflict.
Part of the confusion seems to lie with the fact the country does not refer to them as "refugees", but instead "Arab brothers and sisters in distress". The statement explains that "in order to ensure their dignity and safety", Syrians are not placed in camps but are allowed to move around the country and, should they wish to stay, will be given residency, access to medical care and education.
As well as this, the kingdom states it has supported Syrians in Jordan, Lebanon and other countries, and provided a total of around $700 million in humanitarian aid.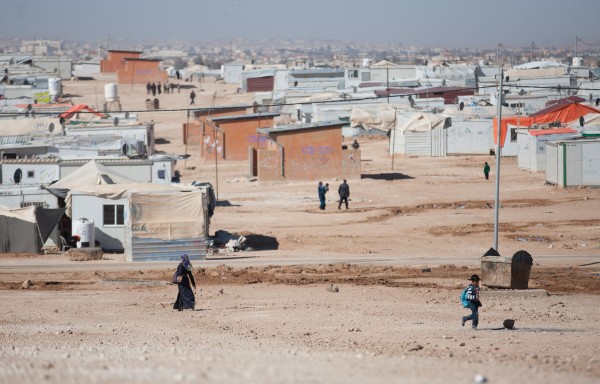 An unnamed official reportedly told the Guardian that the country didn't want "to show off or brag in the media" about its response, "however, it sees the importance of clarifying these efforts in response to false and misleading media reports about the kingdom".
Similarly, the UAE Government came out to announce it had extended residency permits to more than 100,000 people from Syria to enter the country, and that more than 242,000 now live there. Money-wise, the UAE stated it has provided over $530 million in aid, pledged a further $100 million, and funded a refugee camp in Jordan homing 4,000 Syrian refugees – all of which contributed to it becoming the world's biggest humanitarian donor in 2013.
However, financial generosity aside, there remains the issue that there is no real evidence that Syrians have in fact been "welcomed" into the country and the actual practicality of them gaining a visa is unknown.
"Counting the number of Syrians that have entered and exited Saudi Arabia does not amount to taking in refugees from Syria," the Emergency Director at Human Rights Watch Peter Bouckaert told euronews.
Europe
Over on our side of the world, there's the strong sense that Europe and the EU should be doing more.
One highflyer has shown a high level of responsibility and support for those in need, and no, it isn't just Germany: it's Sweden.
Similarly to Jordan, Sweden has earned the reputation of being Europe's most welcoming country over the years by accepting immigrants from many European nations as well as further afield. Numbers reached a record high in 2015 when 163,000 immigrants applied for asylum, with 51,000 of them being Syrian. Sweden's Justice and Migration Minister Morgan Johansson said his country has given protection to 143,000 Syrians since the civil war began.
As a result the country has earned the title of taking in more refugees per capita than any other developed nation.
But also, as a less fortunate result, it appears that may have been one of its biggest downfalls.
There have been issues with unexpectedly long processing waits and restrictive rules for reuniting families – four and a half thousand asylum seekers ended up withdrawing their applications in 2016. There were also issues with providing actual shelter – many refugees are homeless; and, most disruptively, there are integration problems; you may remember the journalist recently sent to "crime-ridden" suburbs to report on what life is like there for the locals now.
Sweden's deputy PM Asa Romson was visibly upset when she announced at a press conference in 2015 that its open door policy would be coming to an end, stating: "We simply cannot do any more."
But despite all this, Sweden has maintained its pride in what it has done and its confidence that it will manage.