Saffiyah Khan, the woman whose photo went viral after she came face to face with the EDL leader in Birmingham, joined British Labour Party leader Jeremy Corbyn at a rally in the city,
The Labour leader stood in front of a crowd of around 6,000 at a celebrity-endorsed event which included the likes of music group Clean Bandit and comedian Steve Coogan.
Khan took to the stage at the rally, where she spoke about the Labour Party's tax pledge.
She said: "I reject the idea that we should set one generation against the other. We don't need to have grandparents and grandchildren competing against each other for resources. It just shouldn't happen.
"Instead of pensioners paying more, Labour is making the big corporations and the very richest pay their fair share."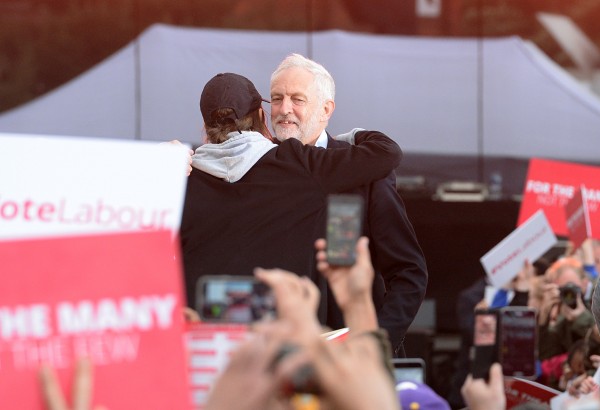 Khan became a symbol of resistance when photos of her confronting Ian Crossland with a smile on her face as he pointed a finger at her at an EDL rally in April, in the wake of the Westminster attacks, went viral.
Khan, who is from Birmingham and has family links to both Bosnia and Pakistan, had said: "I kept myself out of the way but sadly it did kick off between the EDL and a lady in a headscarf.
"She was quite a small woman. When I realised that nothing was being done and she was being surrounded 360 – that's when I came in as well."