Cladding samples from 27 high-rise buildings in 15 local authorities have failed safety tests in the wake of the Grenfell Tower disaster.
The Department for Communities and Local Government's announcement comes amid a national safety operation to identify buildings with cladding like that used on the tower block in north Kensington.
Portsmouth and Brent were named along with Camden, Manchester, Plymouth and Hounslow as local authorities with buildings that failed tests.
Here's what you need to know about why cladding could pose a threat to those inside these buildings.
What material was used on the exterior of Grenfell Tower?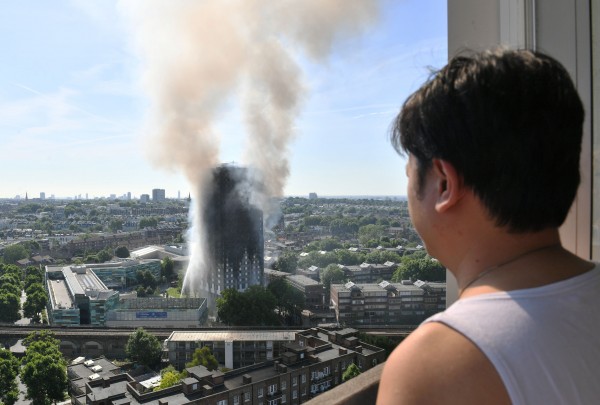 During a recent refurbishment, new rain-proof cladding was put up around the tower as well as insulation.
A document submitted in a 2014 planning application linked to the work said the exterior panels were made from "Reynobond/Reynolux".
These panels, made by US firm Arconic, consist of Reynolux-coated aluminium sheets over a Reynobond polyethylene core.
Celotex supplied its RS5000 insulation for the £8.6 million renovation.
Were these a fire risk?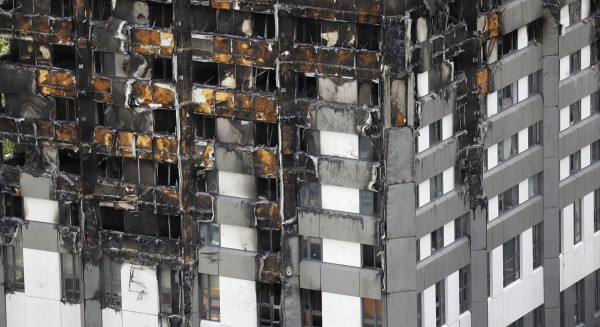 Although it has not been officially established what caused the fire to spread so quickly, it appears the material was not fire-proof.
On Friday, police said tests carried out as part of their investigation found the cladding and the insulation "don't pass any safety tests".
What issues could have been caused by the cladding?
The polyethylene, or plastic, core of the cladding is believed to be a cheaper, more flammable version of the Reynobond panels known as PE.
As reports about suspect cladding began to emerge on Thursday, it was suggested aluminium cladding with a polyethylene core scored low on a fire safety scale.
Plymouth Community Homes said of Mount Wise Tower, an at-risk high-rise: "It has been found to be aluminium coated with a polyethylene core, which has been rated as category 3 under the new controlled test conditions.
"The fire rating scale goes from 0 to 3 (with 0 being the highest safety score and 3 being the lowest)."
What about the insulation?
RS5000 insulation has a class 0 rating under UK building regulations, meaning it has the highest rating for preventing the spread of flames and prevents the spread of heat, according to its manufacturer.
However, Celotex said it "will burn if exposed to a fire of sufficient heat and intensity", meaning it is not entirely fire-proof.
Could the two have jointly aided the spread of the fire?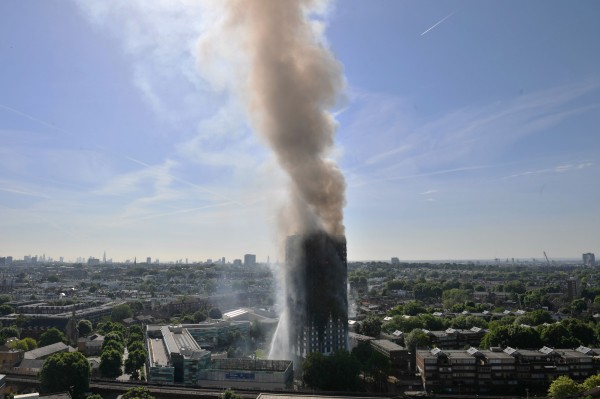 Experts suggested the rain-proof frontage can create a cavity between the cladding and the insulation, which could serve as a wind tunnel and trap the flames inside.
Design specifications suggest the renovation work included a 50mm "ventilated cavity" next to 150mm of Celotex FR5000 insulation.
Will fire-proof insulation be enough to mitigate the dangers of flammable cladding?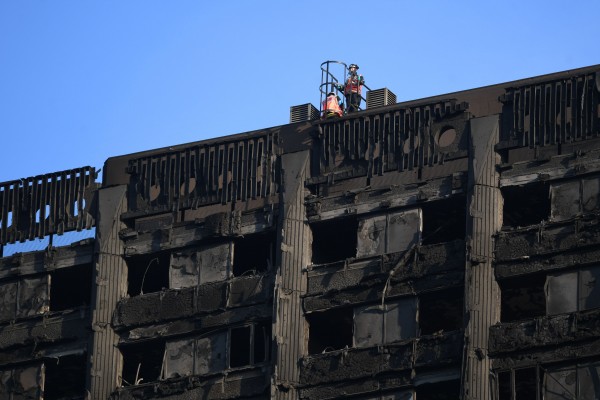 Several towers found to have aluminium composite material (ACM) have headed off concern by saying highly non-combustible insulation is also installed.
According to CEP Architectural Facades, which cut to shape two components in Grenfell Tower's cladding system but did not design or install it, Reynobond PE can be safe with fire-proof insulation.
It said in a statement: "Investigators have identified the role of the insulation material in Grenfell Tower. We assume they will want to understand why a class 0 fire spread rainscreen panel material and a class 0 insulation material were specified together.
"Individually, these materials can be integrated into a safe cladding system but certainly we recommend that in high-rise buildings class 0 rainscreen panels should only be used in conjunction with a non-combustible insulation material such as mineral fibre."
What is the Government trying to crack down on in response to the Grenfell fire?
Councils are sending in samples of ACM cladding used on their high-rise blocks to see if they are dangerous.
Those with the polyethylene cores will be labelled a fire risk and councils are expected to remove them.
What about those living in private towers?
Downing Street said the testing facility being used to check council and housing association tower blocks is also available to the owners of private blocks who are being encouraged to use it