The young woman pictured staring down an English Defence League activist has said she was "not scared in the slightest" during the confrontation.
ICYMI, one of the images taken at the rally in Birmingham shows Saffiyah Khan appearing to smile at EDL leader Ian Crossland.
And it has gone viral for symbolising resistance to the rally, which was held in the wake of the Westminster terror attack.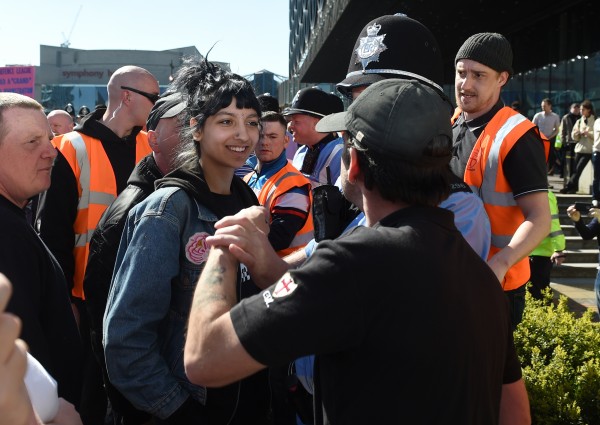 Khan has said she kept calm throughout the confrontation, even when Crossland was putting his finger in her face.
She told the Mirror: "(The EDL supporter) was poking his finger in my face, but I just stood there. I didn't do anything, I wasn't interested, that wasn't my intention.
"I couldn't understand what was being said though to be honest, it was all very mumbled.
"But I wasn't scared in the slightest. I stay pretty calm in these situations.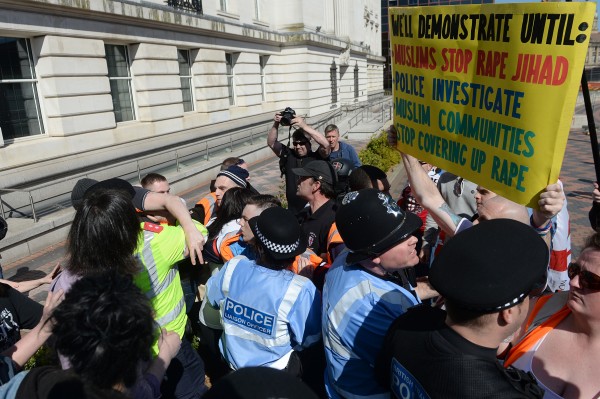 "I knew they were trying to provoke me, but I wasn't going to be provoked.
"I didn't realise how many people would be so supportive, so it was worth it."
And as this video shows, Khan was still smiling even after the event.
Meanwhile, other people on Twitter shared their praise for Khan – including many MPs.
And we can't help but think people will feel inspired by the viral photos of Khan for a while to come yet.