North Korea has been widely condemned for test-launching its first intercontinental ballistic missile – a potential game-changing development in what may be the world's most dangerous nuclear stand-off.
The launch was a direct rebuke to US President Donald Trump's earlier declaration that such a test "won't happen!" and appears to be North Korea's most successful missile launch yet.
Following the launch, US and South Korean soldiers fired "deep strike" precision missiles into South Korean territorial waters.
A US scientist examining the height and distance said the missile could potentially be powerful enough to reach Alaska.
US secretary of state Rex Tillerson later confirmed it was indeed an intercontinental ballistic missile, calling it a "new escalation of the threat" to the US.
North Korea's ambassador in London was summoned to the Foreign Office so the foreign minister Mark Field could "stress in the strongest terms" the UK's condemnation.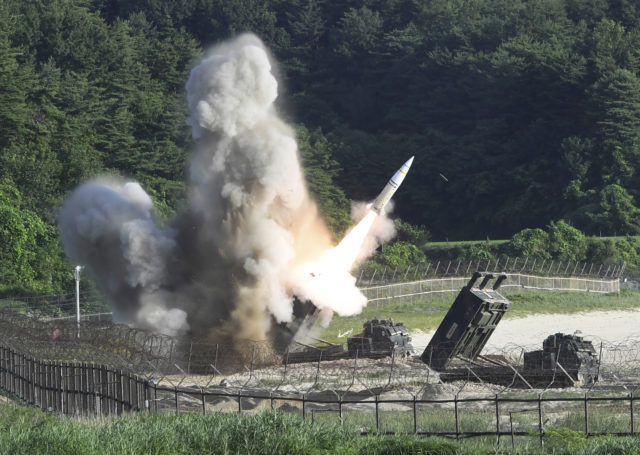 Field said: "The actions of the DPRK (Democratic People's Republic of Korea) are a direct violation of multiple Security Council resolutions and are a threat to regional and international security. The UK will discuss the international community's response at today's emergency meeting of the UN Security Council.
"I call on the North Korean regime to change course and focus on the welfare of its people, instead of the illegal pursuit of its nuclear and ballistic missile programmes."
Donald Trump's initial response was to ask China to put a "heavy move" on North Korea, while the country's UN ambassador warned that the "possibility of a diplomatic solution" is narrowing.
The US president will meet with both Chinese president Xi Jinping and Japanese prime minister Shinzo Abe later this week at the G20 in Germany.
South Korean President Moon Jae-in said: "I think that the North Korean question should be solved by peaceful means."