New Jersey governor Chris Christie hasn't had the best few weeks and it looks like things won't be getting better any time soon.
In a fraught exchange on New Jersey radio on Monday night, a constituent called Mike from Montclair rang into the WFAN studio to tell Christie exactly what he thought of his recent behaviour.
Over the fourth of July weekend Christie was spotted on a beach he had closed to the public after a government shutdown over the state budget, much to the chagrin of residents.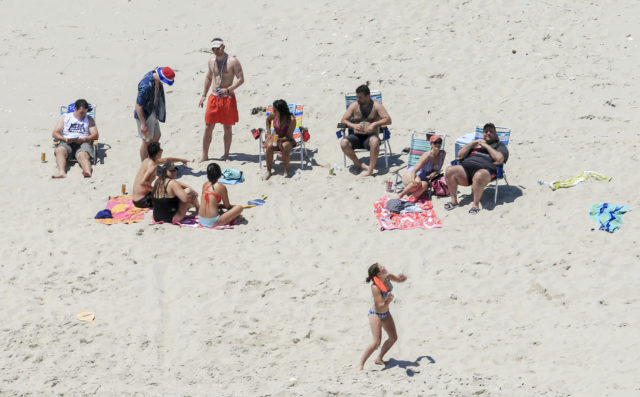 "Governor, next time you want to sit on a beach that is closed to the entire world except you, you put your fat ass in a car and drive to one that is open to all of your constituents, and not just you and yours," said the caller.
It was a strong start and most people would find it difficult not to rise to it.
And rise Christie did, mounting a searing counter-attack that left people questioning his professionalism.
First he says "You know Mike, I love getting calls from communists in Montclair."
It just so happens that Christie lost Essex County, where Montclair is, in the 2013 election. An outburst like this one may lead people to feel he's bearing a grudge.
Mike retaliates by calling the governor, who cannot seek re-election in the autumn due to term limits, a bully.
Then comes the kicker, as Christie drops: "You're swearing on the air Mike, so, you're a bum."
Eventually the caller is cut off, but Christie continues to criticise Montclair.
Evidently he isn't fussed about helping his successor Kim Guadagno claim the office after him.