As the world celebrates Pride month, thousands of LGBTQ+ people will take to the streets this weekend to celebrate. Many people attending will be married, thanks to changes in law across the world to include same-sex marriages.
European countries started the ball rolling and it wasn't before long that nations around the world were enshrining equal marriage rights in law.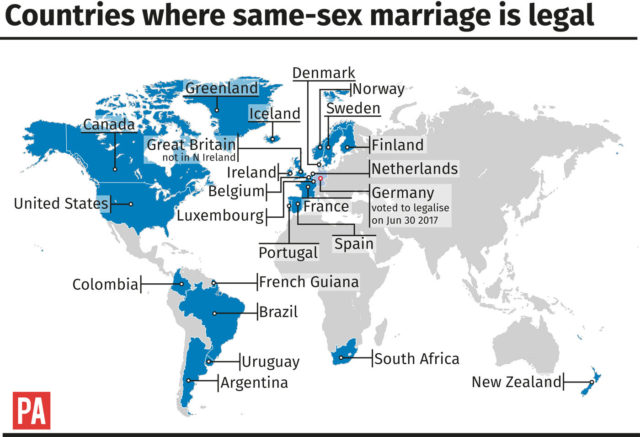 Here's how and when countries across the world legalised same-sex marriage.
Europe
The Netherlands was the first country in the world to legalise same-sex marriage in 2000. The legislation also gave couples the right to adopt children.

In 2003, Belgium joined the Netherlands, five years after the country gave gay and lesbian couples a form of civil partnership. In 2006 the parliament voted for adoption rights for gay couples.

In Spain, the journey was a little more fractious. When a line was added to existing legislation giving the same rights to all married couples in 2005, protests and counter-protests were held in the streets of Madrid. However the law has been upheld.

Norway and Sweden were the next European nations to introduce same-sex marriage in 2009, replacing laws both countries has permitting civil unions.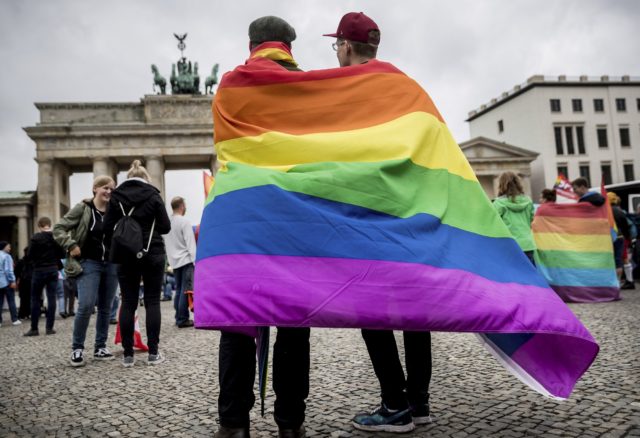 Iceland and Portugal made same-sex marriage legal in 2010. Iceland has polled the public on the issue, and the parliament voted unanimously to approve it. Iceland's Prime Minister Johanna Sigurdardottir married her partner, Jonina Leosdottir, shortly after the law was passed.
Denmark allowed same-sex couples to adopt in 2010 and legalised equal marriage in 2012. Despite opposition from the Conservative UMP party in the form of a court challenge, France became the ninth European nation to bring in equal marriage in 2013.
England and Wales caught with some of its neighbours in 2013; Scotland joined in in 2014. The legislation was a central part of David Cameron's manifesto.
Luxembourg's gay Prime Minister, Xavier Bettel, led his country to accept same-sex marriage in 2014, starting a flurry of European nations adopting similar legislation.
2015 saw Finland, Ireland, and Greenland approve the legislation. The issue was decided in Ireland via a referendum where 62% voted for amending the constitution.
Finally, Germany is the latest country to approve equal marriage in June this year.
North America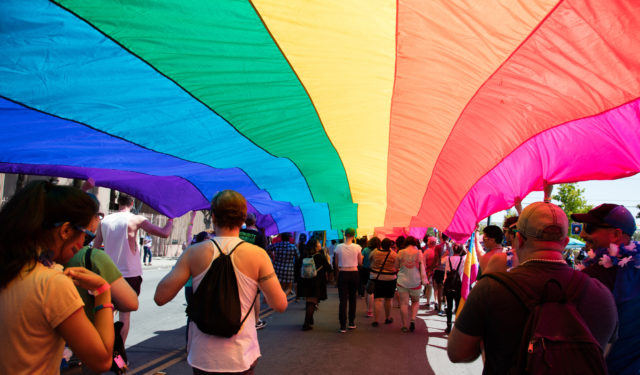 Common law marriage for same-sex couples had been available to Canadians since 1999. Slowly, Canada's provinces began to introduce equal marriage rights and eventually legislation was passed to legalise it across the nation in 2005.
In the United States, some states made same-sex marriage legal as early as 2004 . It took until 2015 for the change to be made on a federal level.
South America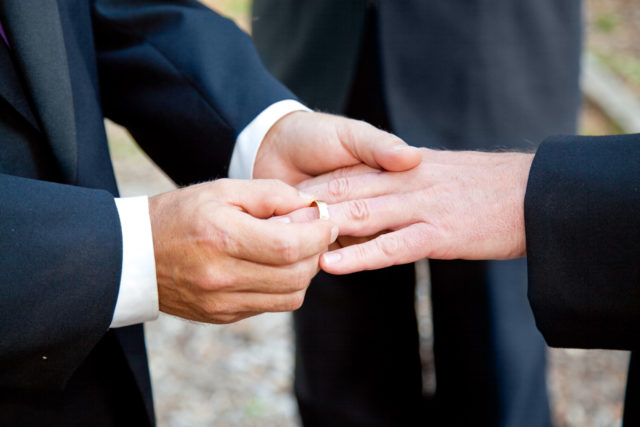 Argentina became the first country in South America to legalise same-sex marriage in 2010, including all rights afforded to straight married couples, such as the right to adopt children.
Uruguay and Brazil soon followed Argentina by legalising equal marriage in 2013. Brazil is believed to be home to the world's biggest Pride parade.
Colombia is the latest to legalise same-sex marriage. The move was decided by the constitutional court.
Australia and Oceania
New Zealand was the first country on this continent to legalise equal marriage in 2013.
Africa
South Africa's constitution enshrines the equal rights of all citizens and a challenge to old laws against same-sex marriage was successful on this basis. In 2006, same-sex marriage rights were voted into law by parliament by a ratio of five-to-one.