A man is being questioned by counter-terror police in England after pulling out a four-foot sword near Buckingham Palace on Friday evening.
The suspect had driven towards a marked police car in a restricted area near the palace shortly before brandishing the weapon.
He was arrested on suspicion of grievous bodily harm and assault on police, and further arrested under the Terrorism Act 2000.
Eyewitnesses described seeing police rush towards the palace, as well as spotting injured officers.
Who was involved?
The suspect deliberately drove into a restricted area in Constitution Hill near Buckingham Palace and reached for a four-foot sword after being confronted by three police officers just after 8.30pm on Friday.
The officers sustained minor injuries as they struggled to detain the 26-year old man, who they suppressed using CS spray.
It was originally thought the suspect was reaching for a knife.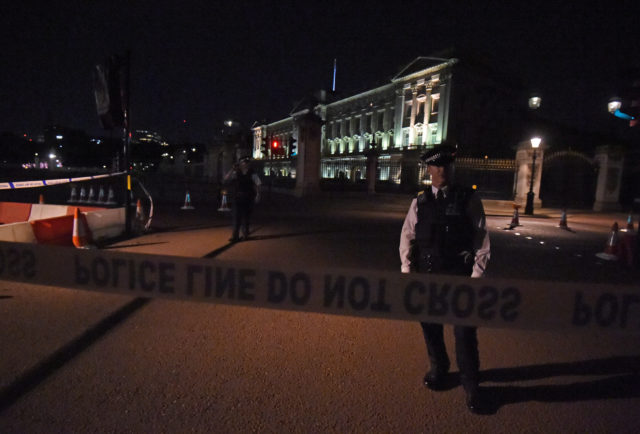 The suspect, from Luton, was driving a blue Toyota Prius and repeatedly shouted Allahu Akbar, police said.
The incident is being treated as terrorism, Scotland Yard said.
Commander Dean Haydon, head of the Met's Counter Terrorism Command, paid tribute to the "bravery and professionalism" of the officers.
He added: "Their vigilance, courage and the swiftness of their response demonstrates how our officers are protecting the public at this time."
London Mayor Sadiq Khan thanked the police officers and said: "Terrorists who seek to harm us and destroy our way of life will never succeed. London stands more united than ever."
Who was injured?
Two of the three officers were treated in hospital for minor cuts and have been discharged.
The suspect was also taken to hospital for minor injuries.
There were no further injuries.
Were any royals inside the palace?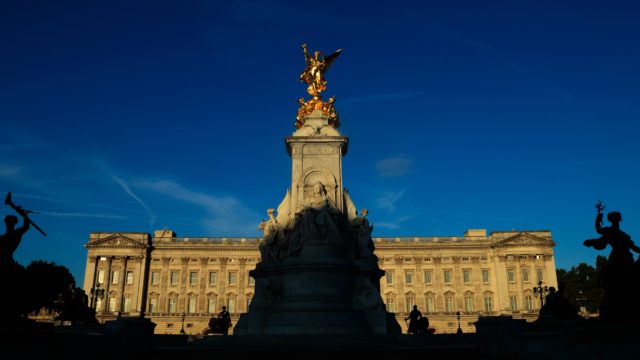 There were no members of the royal family inside the residence when the incident occurred.
What is the current terror threat level?
The threat of a terror attack stands at severe, meaning an attack is highly likely.
Mr Haydon said: "This is a timely reminder that the threat from terrorism in the UK remains severe. The police, together with the security services, are doing everything we can to protect the public and we already have an enhanced policing plan over the Bank Holiday weekend to keep the public safe.
"We continue to urge the public to be alert but not alarmed and report anything suspicious to police confidentially on the hotline – 0800 789 321. In an emergency always call 999."