Boko Haram extremists have released 82 Chibok girls abducted from a boarding school in 2014.
The girls received a lot of coverage following their kidnapping, with the viral hashtag #BringBackOurGirls taking off, and the Nigerian government said they've been working hard since to get them home.
How did they get released?
Five Boko Haram commanders were released in exchange for the freedom of the 82 girls, a Nigerian government official said.
Neither Nigeria's government nor Boko Haram, which has links to the Islamic State group, gave details about the exchange.
Photos released by the government on Sunday showed the president Muhammadu Buhari addressing the Chibok schoolgirls at his official residence.
Buhari announced shortly afterwards that he would be flying straight to London to receive medical care for an as-yet-unclear illness.
Are they back at home?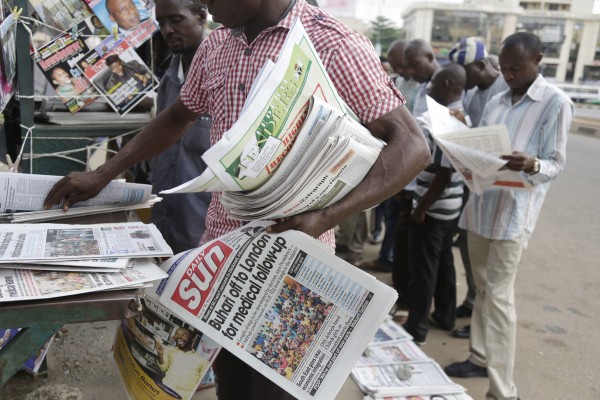 The names of the 82 Chibok schoolgirls were released on Monday, and parents anxiously scanned the list to see if their daughters were among those who were freed three years after their capture.
Nigerians gathered in front of news stands on Monday looking at the names of the freed schoolgirls in local papers.
Some parents of the kidnapped girls are in the capital, Abuja, while others stayed at their homes in north-eastern Nigeria, waiting to see if their daughters were released after the mass abduction from a Chibok boarding school in 2014. Now they will be able to verify if they should make the journey.
Some parents did not live long enough to see their daughters released.
Is that all of the girls?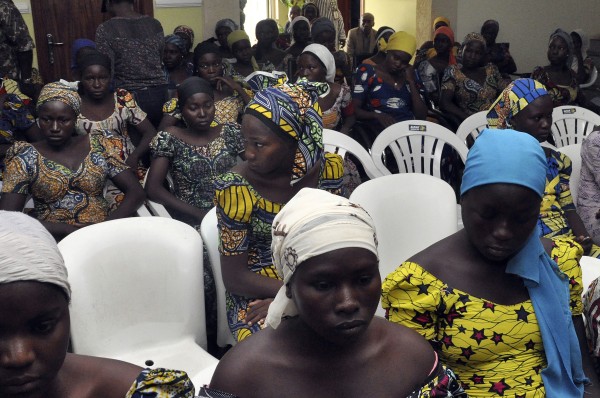 Following the weekend release, 113 Chibok schoolgirls remain missing.
Boko Haram seized a total of 276 girls in the 2014 abduction. Girls who escaped early on said some of their classmates had died from illness. Others did not want to come home because they had been radicalised by their captors, they said.
Human rights advocates also fear some of the girls have been used by Boko Haram to carry out suicide bombings.
Last year, a first group of 21 Chibok girls was freed in October, and they have been in government care for medical attention, trauma counselling and rehabilitation.