Friday was a turbulent day for the Trump administration, as the revolving doors of the White House saw the exit of Sean Spicer and the entrance of new press secretary, Sarah Huckabee Sanders, who stepped up from deputy.
Outgoing Trump spokesman Spicer, who leaves in August, said it has been an "honour & a privilege" to serve the president and the United States.
Here's what you need to know about Sarah Huckabee Sanders.
Who is Huckabee Sanders?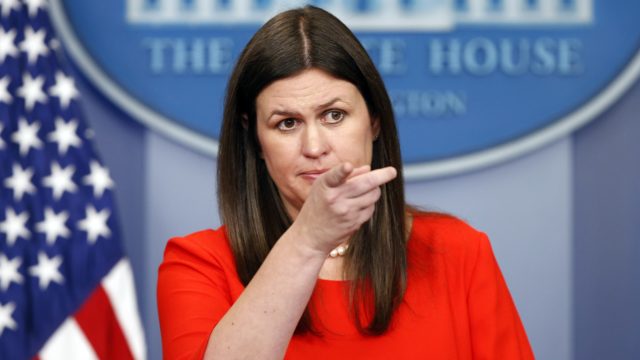 The incoming press secretary has been an active Republican campaigner since university and her father is the former 2016 presidential hopeful, Mike Huckabee. She managed his most recent campaign.
She has served as an adviser to several Republican senators and joined the Trump campaign in February 2016, after her father's run ended.
The 34-year-old was also named one of Time magazine's 40 under 40 in politics in 2010.
She has three children.
When was she announced as Spicer's successor?
In his first act as communications director, Anthony Scaramucci announced Huckabee Sanders as new White House press secretary in his first address to the press on Friday afternoon, local time.
She will take over after Spicer leaves in August.
What was Huckabee Sanders' role before this?
She was promoted from deputy spokesperson and has been lauded as a "phenomenal press secretary" by Scaramucci.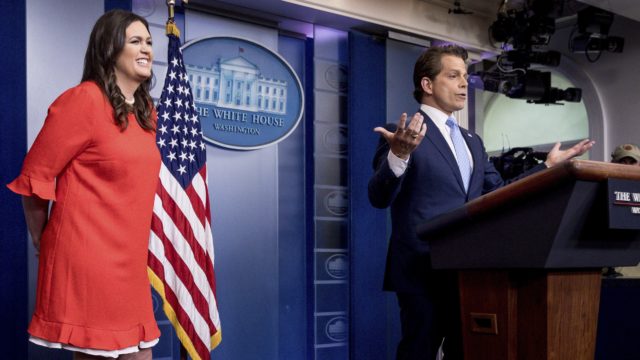 In his first briefing to the press, Scaramucci also said Huckabee Sanders was "loved" by the president.
She gradually took on more responsibility as a press secretary in recent weeks, as ex-spokesman Spicer retreated into a more behind-the-scenes role.
Sanders has been conducting off-camera press briefings of late and has become more public-facing, after she first stepped in for Spicer in May, during the hearing of former FBI director, James Comey.
Her increased prominence also coincided with the resignation of Trump's former communications director, Mike Dubke.
What is the difference between White House press secretary and director of communications?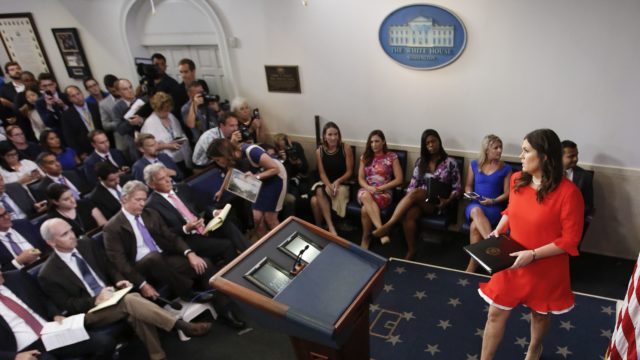 The press secretary is the administration's spokesperson and interacts directly with the media, via regular press briefings.
Huckabee Sanders will continue to transmit information such as the president's timetable, who the president has had meetings with, and general information about the government and president's actions, as well as answering journalists' questions.
The communications director role was established in 1969, during Richard Nixon's presidency, and the holder is responsible for the State of the Union address, and inaugural address.
The behind-the-scenes director is essentially responsible for conveying the president's agenda.