FBI director James Comey faced the US Senate Judiciary Committee on Wednesday and was insistent he treated the investigations into Hillary Clinton and Donald Trump prior to election day exactly the same, despite only informing Congress about one.
Here's what's been going on.
What is Comey being accused of?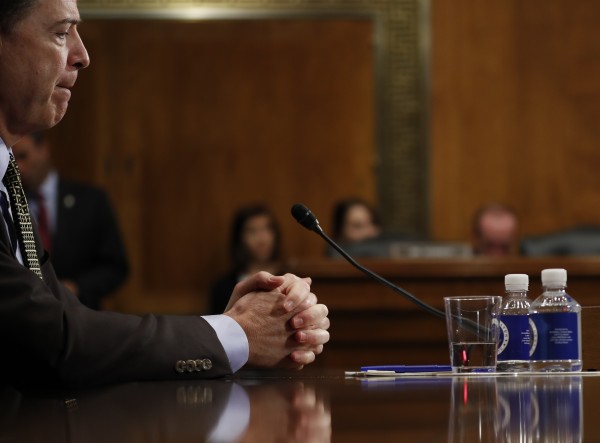 Comey, who was nominated to head up the FBI by Barack Obama in 2013, isn't really being accused of anything – but is facing a grilling from a committee of cross-party senators about his handling of the investigations into Clinton's email server and potential Russian collusion with Trump's election campaign.
Democrats have complained of a double-standard in the way the investigations were treated.
The Clinton investigation was revealed to Congress 11 days before the election, after further emails were found on a former congressman's laptop, while an investigation into Trump which began in July was not disclosed until March – after Trump had been elected.
What's he said?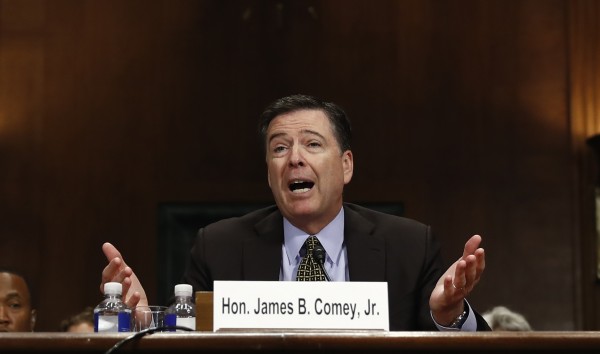 The former US Deputy Attorney General said the thought that his actions in October might have influenced the election result makes him feel "mildly nauseous", but insists he made the right decisions.
"I can't consider for a second whose political futures will be affected and in what way," Comey said. "We have to ask ourselves what is the right thing to do and then do it."
The FBI chief said it would have been "catastrophic" to keep silent about the Clinton investigation, especially considering he'd testified under oath that the investigation had been concluded.
What was the second investigation into Clinton's emails about?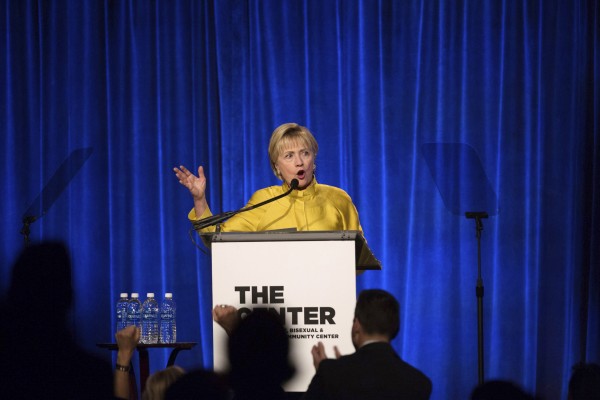 The furore around Clinton's emails was initially about whether the then Secretary of State had been using a personal account to send classified emails.
After a long investigation, Comey stated in July 2016 that he would not recommend charges against Clinton.
But in October Comey wrote to Congress informing them the FBI was reviewing new emails found on former Republican Senator Anthony Weiner's laptop, who was married to – and now separated from – top Clinton aide Huma Abedin. Weiner's laptop had been seized as part of a sexting investigation involving a teenage girl.
Although they found lots of new emails, which had been forwarded to the laptop by Abedin to be printed out, there was nothing to change the FBI's decision from July not to recommend charges, Comey told the Committee.
What has Comey said about the Russia investigation?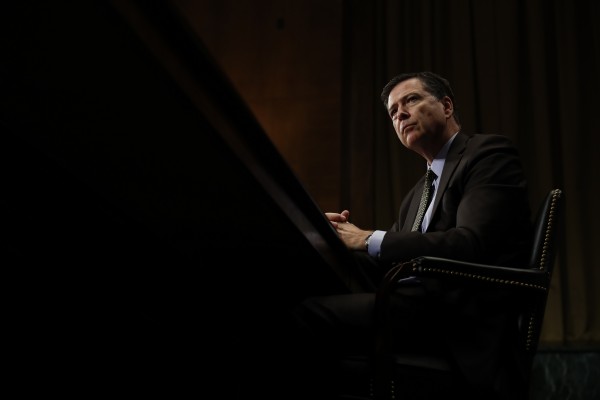 Under questioning from Democratic Senator Patrick Leahy, Comey said he did not treat disclosures about investigations into Clinton's emails differently than potential connections between the Trump campaign and Russia.
Comey said that other than confirming the Clinton investigation existed, he did not discuss it until after it concluded last year. And he said the FBI does not expect to have anything to say about the Russia investigation until that one was over either.
He declined on Wednesday to discuss that investigation or to say which Americans the FBI was looking at.
What about Clinton or Trump? Have they said anything?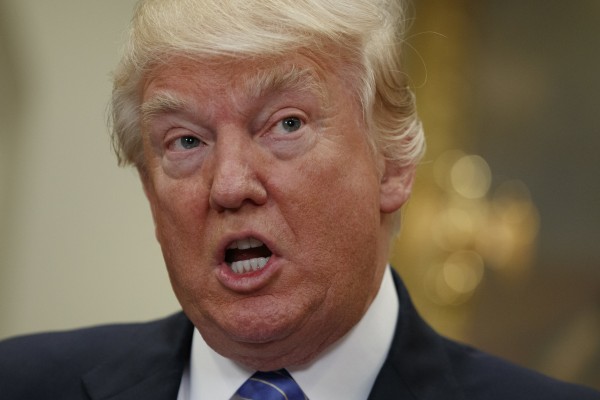 On Tuesday Clinton said she partially blames her election defeat on Comey's decision to tell Congress the investigation would be revisited less than two weeks before election day.
And you can see what the president thinks of it all below.
The investigation into connections between Russia and the Trump campaign is still open.