Donald Trump has visited the US Environmental Agency to announce an executive order unravelling Barack Obama's climate change plan.
In his speech, Trump told attendees he would "put our miners back to work" by cancelling "job-killing regulation". So what's he getting rid of and what affect will it have on the environment?
How did he do it?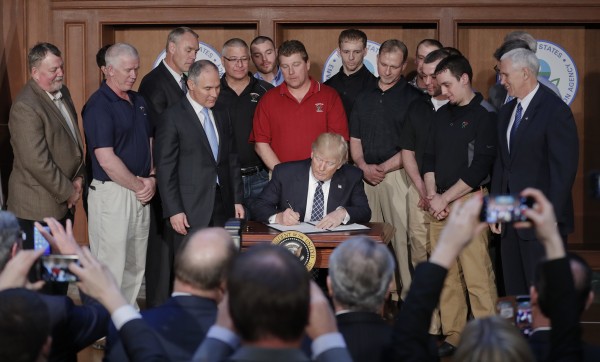 Trump has signed an executive order to get his changes through. An executive order can be issued by a US president to any federal agency on how they use their resources. The only drawback is this method of getting stuff done can be struck down by the courts.
It's not a surprise he didn't run a bill on the matter through Congress, as last week he suffered a humiliating climb-down on the American Healthcare Act which had to be withdrawn before a vote could be taken due to lack of support.
Which of Obama's policies will be undone?
The order has sparked a review of the Clean Power Plan, which is designed to restrict greenhouse gas emissions from coal-fired power plants and help the US make it's climate change commitments from Paris. The relatively new legislation has been repeatedly challenged by states which profit from the use of fossil fuels since it was signed into law in August 2015.
Other regulations under 'review' will be the reduction of methane in oil and natural gas production and limits on fracking.
In addition to this, Trump's order has lifted a ban on new coal mining leases being doled out on government land, opening up a huge area of land for miners to exploit. Critics argue this is detrimental to the environmental health of federal land.
The order will also seek to cancel an Obama executive order on preparing for the effects of climate change.
Whether the US will keep to its part of the Paris Climate Agreement is yet to be seen.
Will the order really save jobs?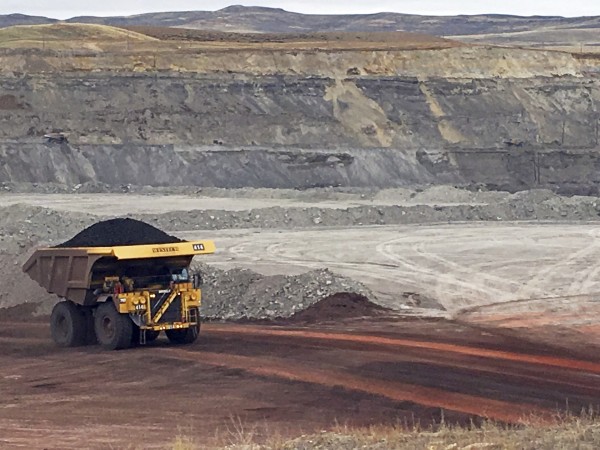 Trump sold this executive order on creating more jobs for coal miners and fossil fuel workers in the US, blaming Obama's 'war on coal' for job losses. However, figures from the department of energy show the coal industry has been slowly shedding jobs for decades. There are less than 75,000 jobs in mining today, compared to 650,000 in the renewable sector.
The order may keep older coal-fired power plants open, which would fuel demand for coal for US coal mines. However, technology is slowly replacing mining jobs in a bid for efficiency and safety, so these jobs may not be a safe as people think.
Whether the order will create or save jobs will partly depend on its longevity. Environmental groups have said they will fight the order.