Residents and community members affected by the Grenfell Tower disaster in England came together on Sunday at a special Father's Day service at Latymer Community Church.
Worshippers and the wider community outside the church joined in with a moving rendition of Labi Siffre's (Something Inside) So Strong.
A number of cards were left outside the church close to Grenfell Tower, where a fire engulfed the 24-storey building on Wednesday morning, to mark Father's Day.
One of the cards has "My amazing Dad" on the front, and inside it reads: "Love you lots, never forget you, RIP your son Lee."
Another reads "Dad, the man, the myth, the legend" on the front, with "This will never be forgotten. This will never be let go. We will stay strong because you was strong and never gave up. RIP dad, love Charlie, Alfie, Harry, Tony and Disson" on the inside.
At least 70 people, including children and entire families, have been reported missing following the fire.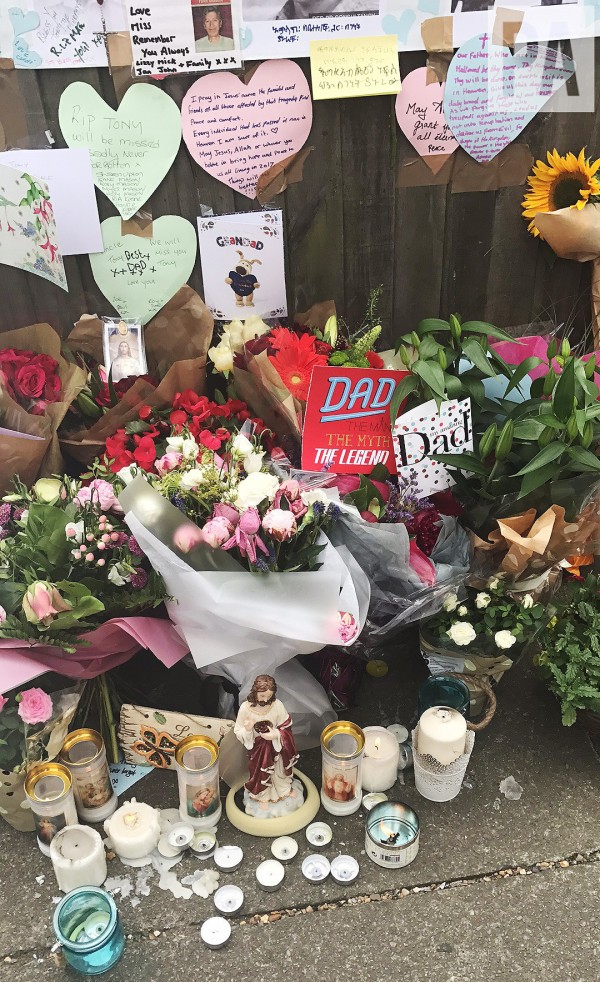 Mayor of London Sadiq Khan joined a congregation at another church, St Clement's, as worshippers remembered those who lost their lives and those who remain missing.
Khan, who said it was "humbling" to attend the service, paid tribute to the community for its resilience but said a feeling of anger remains.
He said people are "angry not simply at the poor response in the days afterwards from the council and the British Government, but the years of neglect from the council and successive governments".
The British Prime Minister meanwhile said she had fixed a deadline of three weeks for everybody affected to be rehoused locally.