The US House of Representatives has approved a Bill erasing much of former president Barack Obama's healthcare law, sending the measure to the Senate.
Here's everything you need to know:
What's happened?
A bill narrowly passed through the House of Representatives which is the first proper step towards dismantling the Affordable Care Act (ACA), more commonly referred to as Obamacare.
Republicans have promised to get rid of it since its 2010 enactment, but this year – with Donald Trump in the White House and in full control of Congress – is their first real chance to actually make it happen.
Wasn't it meant to pass not long ago?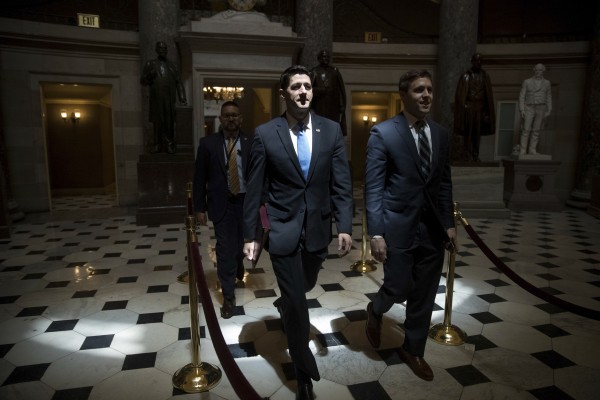 The first attempt to get the bill passed six weeks ago didn't go well.
Speaker Paul Ryan cancelled a March vote on the healthcare bill because of divisions within the party, meaning Republican leaders were unable to draw support from their own members.
This time round, intense lobbying by the White House and Republican leaders combined with some late revisions to the bill – to attract hard-line Republicans as well as more centrist ones – was what it took to pin down the final supporting voters.
Why do they want it changing so badly?
Trump made repealing Obamacare the centre of his campaign pledge, claiming it's a failing system that is leaving people with rising healthcare costs and less access to care.
Democrats have said the Republican measure would take coverage away from millions while delivering tax cuts to the wealthy.
How did Democrats react?
No Democrats voted for the bill, which was passed by a thin 217-213 vote. Once it passed, they all joined in with a rendition of the 60s pop song Na Na Hey Hey (Kiss Him Goodbye) – seen as a suggestion that Republicans will pay at election time for repealing such major provisions of the law.
How has Trump celebrated?
A defeat would have been very bad for Trump and Ryan, but things have gone more smoothly this time around.
Trump tweeted before the vote that he'd be heading to the "beautiful Rose Garden" – and that's exactly where he went.
What's being taken out of Obamacare?
The bill would eliminate tax penalties in Obama's law which has clamped down on people who don't buy coverage and it erases tax increases in the Affordable Care Act on higher-earning people and the health industry.
It also transforms Obama's subsidies for millions buying insurance – largely based on people's incomes and premium costs – into tax credits that increase with consumers' ages.
The bill would block federal payments to Planned Parenthood for a year, considered a triumph by many anti-abortion Republicans.
Controversially, it cuts the Medicaid programme – something Trump had promised many times not to do – for low-income people and lets states impose work requirements on Medicaid recipients.
What's being kept in or added?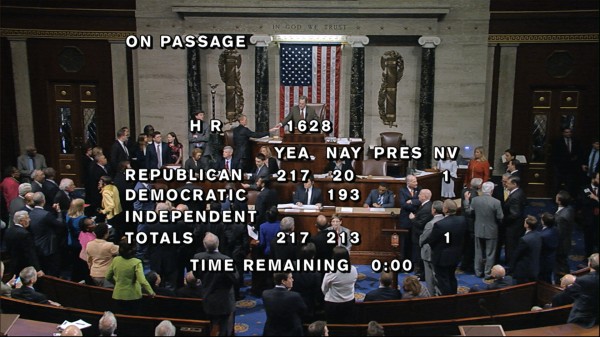 'Trumpcare' would retain Obama's requirement that family policies cover grown children until age 26, but states could get federal waivers freeing insurers from other Obama coverage requirements.
This could mean insurers could charge people with pre-existing illnesses far higher rates than healthy customers, boost prices for older consumers to whatever they wish and ignore the mandate that they cover specified services such as pregnancy care.
People with pre-existing illnesses were a big concern for moderates who objected that they could effectively be denied coverage by insurers charging them exorbitant premiums.
But they seemed to have been won over after Republican leaders added eight billion dollars to a pool aimed at helping these people people pay expensive premiums. That was on top of 130 billion dollars already in the bill for states to help customers, though critics said those amounts were insufficient.
Who's going to be affected?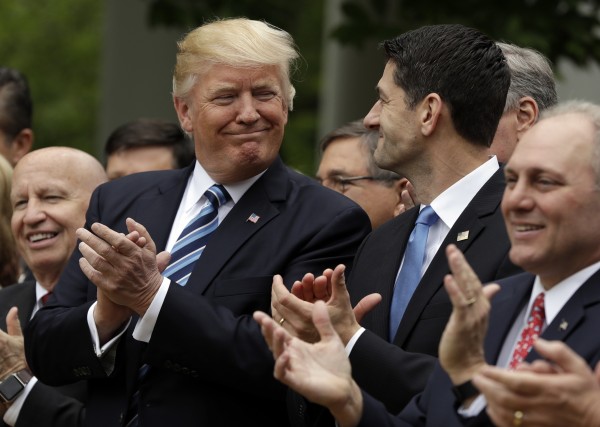 The non-partisan Congressional Budget Office estimated in March that the Republican bill would end coverage for 24 million people over a decade.
That office also said the bill's subsidies would be less generous for many, especially lower-earning and older people not yet 65 and qualifying for Medicare.
What happens now?
The bill now faces an uncertain fate in the Senate, where even Republican politicians say major changes are likely.
The vast majority of tweets from Americans on social media are sharing their hope it doesn't go any further than that.